Book Review: The Gradual Disappearance of Jane Ashland by Nicolai Houm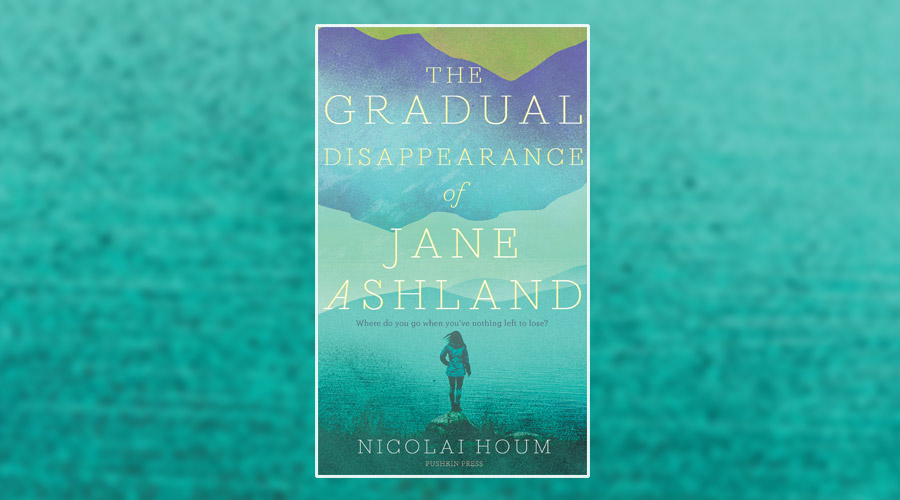 In an apt opening to what is a cold and lonely story, we meet the eponymous Jane Ashland seemingly freezing to death in the Norwegian wilderness. How this arises is fed to the reader in bits in non-linear chapters where Jane, evidently grieving, but over who is unclear, attempts to start afresh by exploring her Norwegian ancestry and leaving the States.
The most recent addition to Pushkin Press's already extensive list of newly translated talent, The Gradual Disappearance is Norwegian author Nicolai Houm's first novel to be translated into English, and perhaps the perspective of an American in foreign lands was behind this choice. Houm writes adeptly as a foreigner in his own land, with an eye that has undoubtedly come from his time based in the United States.
Like in all good short novels, Houm's writing packs a punch with very succinct writing. Jane's character is by far the story's greatest strength, and even in very brief snapshots, ranging from her encounters with an odd zoologist on the plane to Norway, her excruciatingly painful interactions with her – very distantly, and previously unknown – Norwegian relatives, to a chapter describing her early years of dating her future husband are all vivid. She is relatably awkward, rude, funny, and when in Norway increasingly unstable in the face of unmanageable grief. The gradual enlightenment as to how she has become this way, even as she 'gradually disappears', is what remains with you upon finishing the book.
The Gradual Disappearance of Jane Ashland is a haunting snapshot of the vulnerability we all have in the face of unexpected tragedy, and a welcome addition to Norwegian translated fiction on a topic that is surely universal.
★★★★
The Gradual Disappearance of Jane Ashland was published by Pushkin Press on 26 April 2018