Book Review: The Christmas Invitation by Trisha Ashley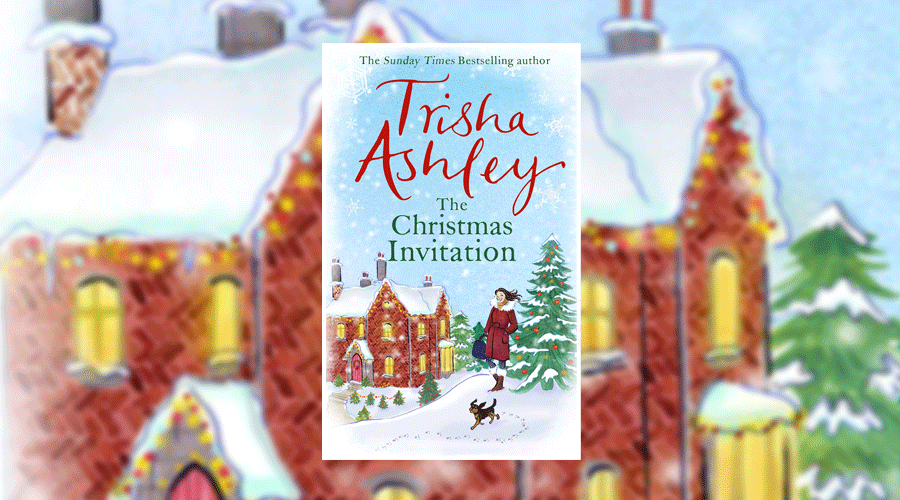 Trisha Ashley always knows just the right recipe for a cosy, heart-warming story. Combining snow, sparks of romance and unconventional family dynamics, The Christmas Invitation has all those lovely festive feels, making it a perfect read for the Yuletide season.
Artist Meg Harkness is recovering after a bout of pneumonia put her in hospital. Upon arriving back home to her lonely flat in London, she's accosted by the slightly eccentric Professor Clara Mayhem Doome, an epigrapher and author who wants Meg to paint portraits of her and her husband for Christmas. Still convalescing after her illness, Meg really isn't keen on taking any commissions until the New Year. Yet Clara won't take no for an answer, inviting Meg to spend the Christmas season in the snowy countryside with her equally offbeat family.
Armed with her painting supplies and an optimistic plan to finish the portraits before Christmas, Meg accompanies Clara to her sprawling hilltop home in the Lancashire moors. As she gets to work on her portraits, she becomes immersed in the comforting family existence she's instantly welcomed into. With Christmas creeping ever closer, Meg begins to reassess her desire to return home in such a hurry. She never expected to feel quite so at home at Red House, nor was she expecting to have a blast from the past come back to haunt her in the form of a handsome face from her university days.
The Christmas Invitation is a real winter warmer of a novel. Ashley fills her story with oodles of festive merriment, inviting Meg – and readers – into Clara's charismatic family at the most magical, sparkling time of the year. It's impossible not to get caught up in their country activities and jolly jaunts – from traditional tree decorating to spiritual ceremonies to indulging in tasty cakes around a roaring log fire.
This is a charming and entertaining tale sure to delight long-time fans of Ashley's easy-going, feel-good fiction. The recipes at the end of the book are an added little treat not to be missed!
★★★★
The Christmas Invitation was published by Bantam Press on 31 October 2019