Book Review: The Carer by Deborah Moggach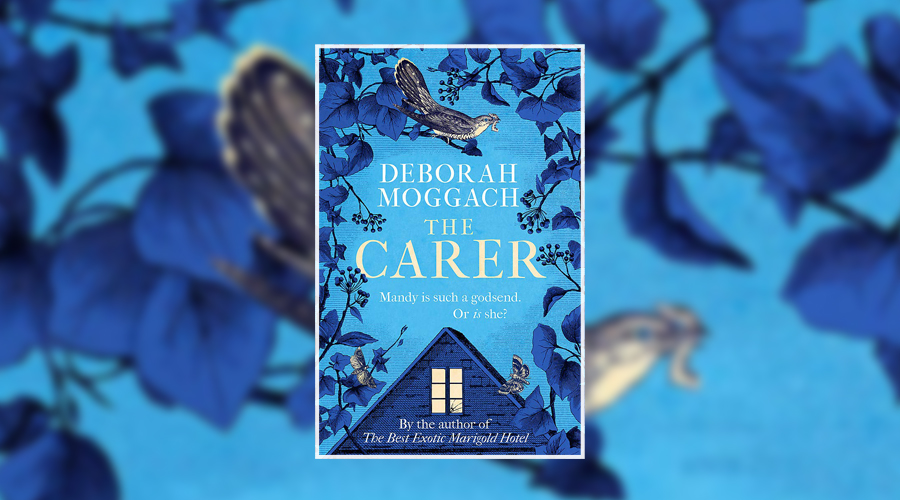 From The Ex-Wives to These Foolish Things, Deborah Moggach has always been a writer who understands the fragility of life and what it means to be human. Her characters are imperfect and her stories often revolve around ageing and the complicated relationships between people, whether they're family, friends, casual companions or strangers. Her latest book, The Carer, is classic Moggach, with all the heart-warming, life-affirming elements we've come to expect from the bestselling author.
Split into three parts, the first part of the book focuses on siblings Robert and Phoebe after they employ a new carer for their ailing father, James. Mandy is their saviour from Solihull, swooping in with her cheery, imperturbable attitude and her marigold gloves. She moves into James' Cotswolds home and instantly makes herself at home… a little too at home, as Robert and Phoebe soon realise. There's something off about Mandy. Perhaps it's her brashness, or her open distain for the grown-up siblings coasting through life on family money. Both Robert and Phoebe feel increasingly uncomfortable about Mandy but their entrenched sibling rivalry, coupled with the fact their father adores his new carer, prevents either of them from intervening.
The second and third parts of the story explore the impact and repercussions of Mandy's arrival not just on Robert and Phoebe's – undeniably selfish – lives, but James' narrowing world as he nears the end of his life. As we delve into James' surprising past, Robert and Phoebe are forced to reassess their memories and opinions of their father. It's easy to forget that our parents had entire lives before we were born and Moggach delivers a poignant observation on the changing dynamics between children and parents as time passes. At some point the children become the carers and the parents become the cared for, yet life doesn't just stop for the elderly.
In many ways, The Carer is a celebration of both growing old and growing up, with all the tough choices, mistakes and acceptances that we all have to eventually face. It's a struggle to find many positive qualities in any of the characters at the start of the book, mainly because they're all unhappy with their lot; each of them fighting their own personal feelings of failure and dissatisfaction. But as the story continues, and the characters gain greater insight into those around them, little slivers of redemption begin to appear.
This isn't a book of big moments – except one particular event that acts as the catalyst for Phoebe and Robert to take a long, hard look at their family. This is a book about the small moments that make up life and the importance of caring for other people as much as you care for yourself.
If you've enjoyed Deborah Moggach's previous books, you'll love this wry, perceptive and painfully human novel.
★★★★
The Carer was published by Tinder Press on 9 July 2019