Book Review: The Offing by Benjamin Myers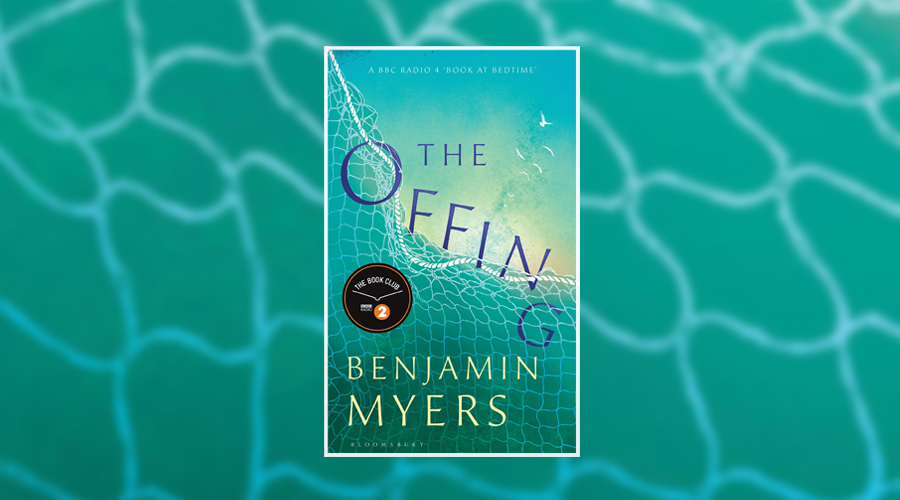 The summer of his sixteenth year, not long after World War Two has ended, Robert sets off on a journey round Britain. He's near enough resigned himself to spending the rest of his life working in the mines with his father, but before that happens, he is determined to escape the small town where's he's spent his whole childhood and see the country.
Soon into his travels, he stumbles across the cottage of a vivacious older lady named Dulcie. Robert hasn't intended to spend very long in any one place, but her company and hospitality prove hard to resist. The more time he spends with Dulcie, the more he learns about her fantastical past, and he soon sets upon a way of repaying the kindness she has shown him.
Much of The Offing is a wearisome exercise in circumlocution. All too frequently throughout the story, Robert heads out on sojourns through the great British countryside, and he describes these sojourns in painstaking detail. And I mean painstaking. Author Benjamin Myers never uses three words when he could use ten. Adjectives buzz around like bees on buddleia; few elements of the natural world avoid being anthropomorphised. As with everything of course, it's a matter of taste – some may well love the flowery language – but every time I came upon a passage where Myers details another walk in the wilderness, I had to fight the urge to throw the book across the room.
With Dulcie, however, Myers finds an excellent vessel for his loquacity. She's such a fantastic character. Tall and elegant, yet not afraid to swear like a sailor who's stubbed their toe, she can wax lyrical about anything under the sun. Robert is transfixed by her, and it's hardly surprising; as a working class boy from a mining family who's barely left his town, a well-travelled, well-educated elder lady would come as a shock to the system. That's before you even get to the fact she's a lesbian (remember, The Offing is set during the nineteen-forties). Dulcie dazzles Robert with her words and with her very being.
In the meantime, Dulcie is rather charmed by Robert. Although he is a shy, sheltered boy when they meet, you can see what she gets out of their relationship; company, an audience, the joy of being round the young when she's in the autumn of her life. Whilst she is lively and an extrovert, she is still sensitive to him. She never makes him feel bad when he doesn't know what she's talking about – Dulcie is a walking thesaurus, so this happens quite often – or when he reveals the general limitations of his life experience. Their friendship is supportive and nurturing, and lovely to witness.
The Offing is quite refreshing in the smallness of scope – it's just the simple tale of a friendship between a young man and an older lady. The stakes are low, there is no tension. And that's fine. Though the florid nature of Myers' language can be maddening, the story of Robert and Dulcie is charm itself.
★★★
The Offing is published by Bloomsbury on 22 August 2019