Book Review: The Bomb Girls' Secrets by Daisy Styles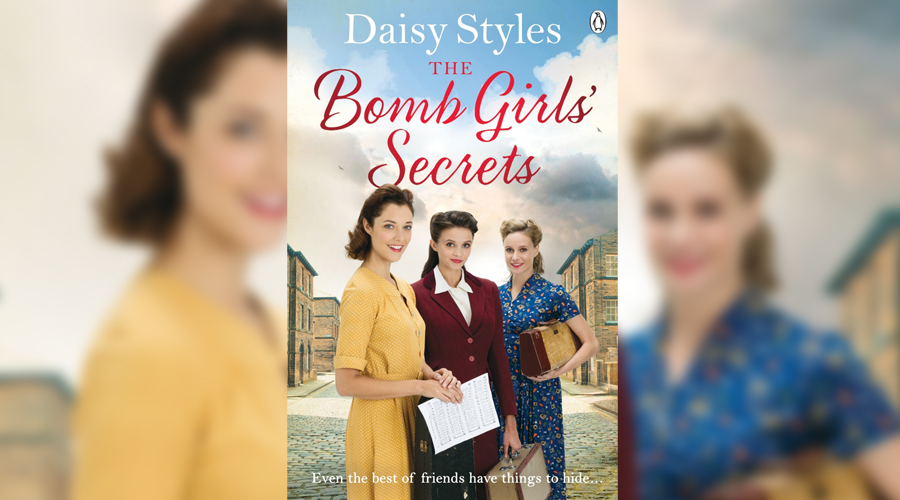 From the author of The Code Girls and The Bomb Girls, comes a brand new WWII-set novel that captures the lives of various women working and struggling during wartime.
Forced to leave Ireland to provide money for her baby, Kit travels to England with a heavy heart. She doesn't trust her abusive dad to care for baby Billy, but she can't turn down the opportunity to work in a munitions factory. The Phoenix factory is where Kit meets her best friends and changes her life for the better.
Kit isn't the only one with a painful past; her colleagues Violet, Lily and Gladys have baggage of their own too. Although they all come from different walks of life, the women at Phoenix are united by a common purpose and need each other to cope with the pressures of war. When Gladys forms an all-female swing band, they finally have a distraction from their personal problems and the constant threat of German bombs.
The friends become closer as World War 2 rages on, supporting each other through devastating events. With The Bomb Girls' Secrets, Daisy Styles provides a great insight into the dangers of working in a munitions factory and explores many problems women faced during this period. However, some of the tragic aspects of war life are skimmed over and the characters aren't given much depth, meaning they're not particularly memorable once the book is finished.
Despite the predictable storylines and two-dimensional characters, fans of wartime sagas should still enjoy the friendship, romance and drama.
★★
The Bomb Girls' Secrets was published by Penguin on 23 March 2017