Craig Finn – We All Want The Same Things Review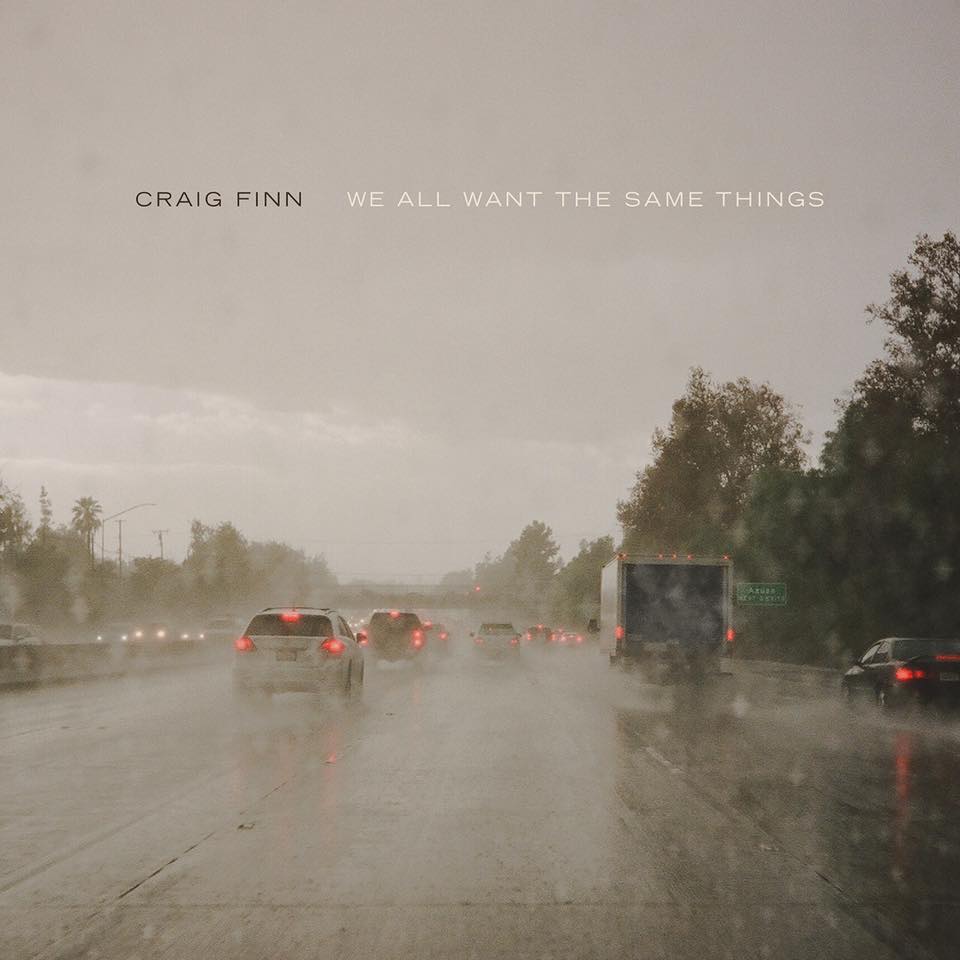 While discussing the lead single from his third solo album, The Hold Steady frontman Craig Finn describes how he was taken back to 1994 and his post-university days, with their 'feeling of wonder in being out of step and alone'. Preludes is indeed a reflective piece, a busy but nonetheless direct rumination marked by the sage repeated assertion that 'God watches us'.
This wisdom is spread across the entirety of We All Want the Same Things, a record that ditches the heavier, hedonistic style of Finn's early work with The Hold Steady and opts for a more folk rock oriented sound and a contemplative lyrical style. It is the sound of an indie rock troubadour ageing gracefully, his dark humour and witty poetry set to themes of love, death and finding one's place in the modern world.
Finn's music has always been characterised by his unique vocal style, one that conveys youth and wisdom in equal measure, and that can tell a story with great flair. We All Want the Same Things is no exception; 'We used to have our own tune' he croons on opener Jester & June, a rollicking Flaming Lips-esque track replete with vocoder excerpts and a manic brass and drums intro. It sets the storytelling tone of the album perfectly, stripping back instrumentally to allow for Finn's unmistakeable vocals to take centre stage in true folk rock style.
There are certainly echoes of Highway 61 Revisited dotted around each track on the record, though there is plenty of textural variety to ensure it avoids all middle-aged-solo-artist-goes-folk clichés. Ninety Bucks is Badly Drawn Boy with an Americana pulse, while Finn's gorgeous, aching tones are at their most devastating on God in Chicago, a half-spoken word track that sees a chilling piano soundtrack a tale of death, drugs and reminiscence.
On its penultimate track the album veers in a direction more familiar with fans of The Hold Steady. Tracking Shots is an intense three and a half minutes of crunchy guitars, brass, woodwind and synth organs, a real lift from the downbeat melancholy of the record's middle section. Finn then concludes with Be Honest, a song that bears neither the full-throttle vigour of its predecessor nor the air of despondency that dominates a large portion of We All Want the Same Things. It bounces along steadily, ending the album with the pensive suggestion: 'maybe it's just best if we both take care of ourselves.'
Lyrically mature and instrumentally complex, this is a supreme third solo outing from a master of the trade. Craig Finn has created a work of thematic consistency and depth that is at once personal and universal, far-reaching and intimate. Few artists of his calibre can look back on their youth to inform their current states and emerge with something quite as honest and considered as this.
★★★★★