Book Review: Still Me by Jojo Moyes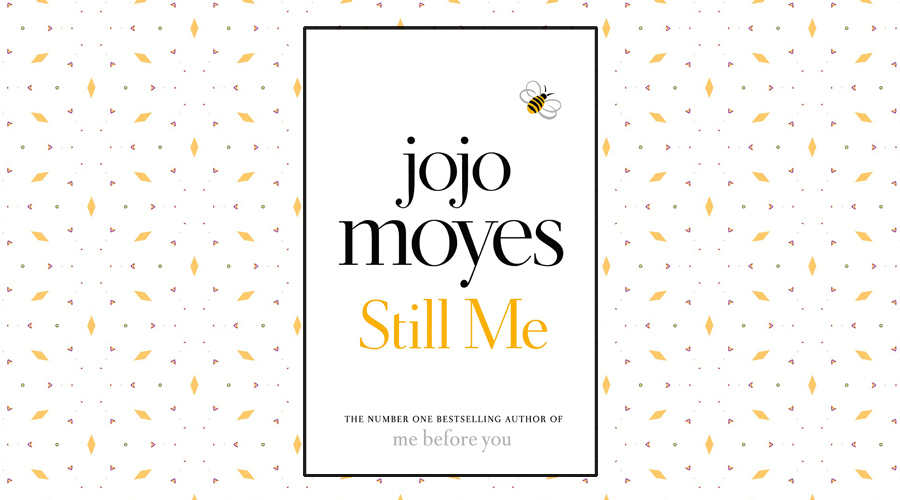 Louisa Clark's story began in Jojo Moyes' Me Before You, a novel that has sold over 13 million copies worldwide and received the Hollywood treatment in the form of a feature film starring Emilia Clarke and Sam Claflin. Still Me marks the third book to continue that story and while (full disclosure here) this is the only book in the three-strong Me Before You series I have actually read, I can safely say that coming in late to this party has in no way detracted from the absolute sheer joy that this novel was to read.
Still Me is a novel that is as sad and funny as it is optimistic and charming, opening with a burst of Lou Clark's dynamic energy as she grasps onto Will Traynor's advice to live boldly and embrace new adventures. After an opening ramble to the immigration officer at JFK, Lou takes on a job as an assistant in New York, ready to start a bold new chapter in her life, and speaks of her conviction to say yes to all the new experiences that the city has to offer her. It doesn't take long for Lou to throw herself into the glittering, fast-paced world of the city that never sleeps with gusto, her memories of Will and her promises to him never far from her thoughts even two years on from his death.
But as Lou's life begins to fall into place in New York, questions of who, exactly, is Louise Clark and what does she want out of this life that can be so cruel and so painfully short at times come to a head. Does she belong in New York, the city where she's embracing new passions, forging new connections and finding her feet more than she ever did in England? And if so, then what about home, with her family, her ailing grandfather and her new boyfriend, Sam, who's finding the thousands of miles distance between them just a little bit more difficult to cope with than he first thought?
Reading Lou's story is a breath of fresh air, embracing the pinnacles and pitfalls of life in New York with her new job in high society and the host of characters that goes with it, including the arrival of an American named Josh Ryan who reminds Lou of her past just a bit too much for comfort. But what's great about this novel is that there's nothing overly dramatic going on here; it just feels real, like a woman feeling a little lost in her life trying to figure out where she belongs.
"I tried to think about what I really wanted, rather than what everyone else seemed to want for me. I thought about what Will had really been telling me – not to live some vicarious idea of a full life but to live my own dream." 
Structurally, Still Me feels like a novel of two halves: the first documenting Lou's arrival in New York and establishing her new role as assistant to Leonard Gopnik and his much younger second wife Agnes, and the second following what happens when life throws a few curveballs at you and you're forced to adapt and hit the ground running. If Me Before You was about love and loss, and After You about grief and how to pick yourself up again, then Still Me is about moving forward, and reclaiming your life for your own.
As a result, it really isn't difficult to get swept up into Still Me, and Jojo Moyes' writing is infused with funny, and poignant notes from the off. Lou herself is a wonderfully self-assured character, and one of the most well-rounded and developed narrative voices I've read in a while. It's not easy to move to an entirely new country, and it's impossible to know if you're making the right choices until you've made them and Jojo Moyes doesn't shy away from Lou's doubts, second guesses and mistakes any more than she lingers on her triumphs and her successes.
Above all things, Lou's hunger for life is infectious, and by the end of the slightly-too-long novel, the reader is just as excited by all the endless, giddy possibilities that comes with giving yourself over to new experiences as Lou is.
If you're reading this book as part of a series, it feels like a fitting finale for Louisa Clark, and as a standalone Still Me gives readers an in-depth and self-contained story about challenging yourself and picking yourself up again. Either way, it's a story worth reading – and there's no better way to shut out the dreary British weather than by curling up with Louisa Clark and being whisked away to New York on a humour-filled, confident, romantic adventure.
★★★★
Still Me was published by Michael Joseph on 25 January 2018