Book Review: Loner by Georgina Young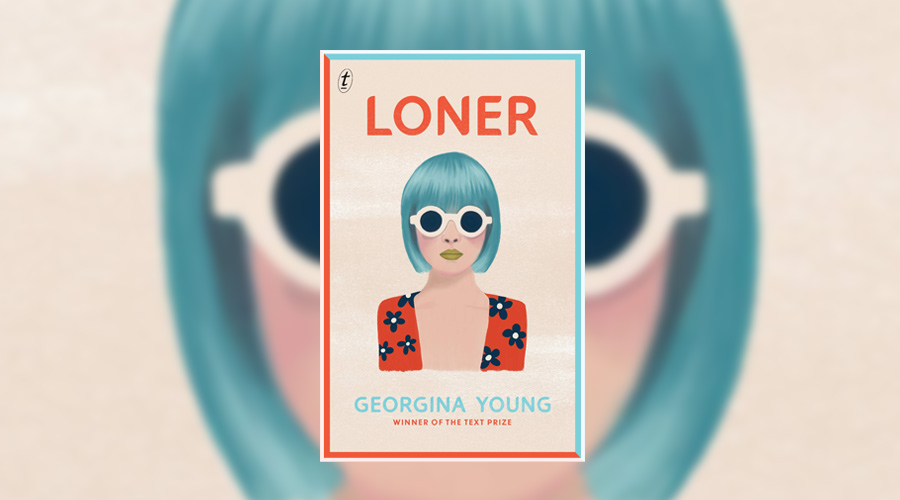 Ever since Lona quit art school (and don't ask her why – she doesn't know), she's been drifting. Working in a supermarket by day and a roller rink by night, whilst taking the odd photography job on the side, she does keep herself busy. But as the days go by, and the aching void of purpose at the centre of her life continues to grow, Lona becomes increasingly desperate to find some meaning to her existence. She may have only just entered her twenties, but she still feels like she's running out of time.
Loner, the debut novel from Georgina Young, is a fantastic evocation of the numerous way in which those first steps into adulthood can be the absolute worst, especially for young people who don't fit neatly into the societal mould. It's clear that Lona is a smart person. She thinks and thinks and thinks. That, in some ways, is her problem. She's all too aware that in the eyes of most people, she's missed the boat. But she's also aware: maybe it's a boat that was never worth getting on in the first place. Young does an excellent job of digging into her heroine's psyche, probing all the contradictions and cognitive dissonances to try and discover what she really believes. And although Young always takes Lona seriously, she still finds plenty of humour in her mundane but characterful world.
The book is split into short chapters, each around a page or two. They aren't chapters in a conventional sense; more like vignettes. She gets her period unexpectedly. She has a conversation with one of her old teachers as she photographs a high school prom. She agonises over why her best friend has gone AWOL. The fragmentary approach to telling Lona's story underlines how fragmentary her life feels. Unlike in most coming-of-age stories (or stories in general), there isn't a satisfying arc to her story. There's no sweeping narrative; that wouldn't line up with the honesty Young is going for here. Instead, we watch Lona ever-so-slowly inch her way towards what she's looking for. Sometimes she inches away from it. But that's life. That's what makes Lonerfeel so genuine.
If there's one real problem with the novel, it's the overabundance of pop culture references. Whilst Buffy The Vampire Slayer,Downton Abbey, Doctor Who and Stranger Things are well known entities – it's called pop(ular) culture for a reason! – the sheer number of these allusions, and the specificity of them, becomes a little overwhelming. When misfits both past and present will find so much of Loner relatable, it seems a shame to include many unnecessary references that could exclude the unfamiliar. And they are bound to date the book – which is otherwise rather timeless is the themes that it covers – in the years to come.
That aside, overall Loner is a searching, honest, and funny accounting of the uncomfortable time of early adulthood. Whether you've been there before or you're there right now, Lona's story will resonate.
★★★★
Loner is published by Text Publishing on 12 November 2020