Book Review: Lonely Castle in the Mirror by Mizuki Tsujimura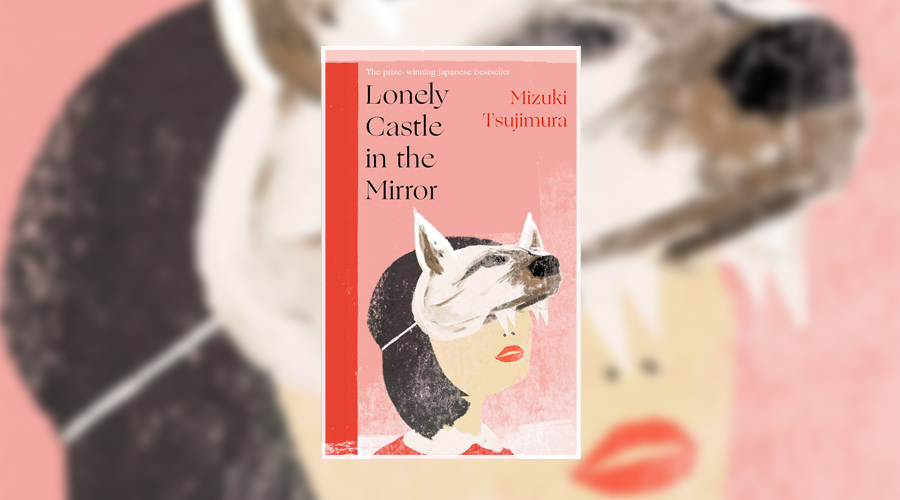 After over a year in isolation, now is the perfect time to read Lonely Castle in the Mirror. Mizuki Tsujimura's lightly fantastical novel, translated from Japanese to English by Philip Gabriel, centres on Kokoro, a teenager unable to go to school, who enters her mirror in her bedroom and discovers a mysterious castle and the Wolf Queen.
Tsujimura's novel tackles isolation, friendship and the nature of perspective but without being heavy handed or getting bogged down in the grimness. It's an honest portrayal of anxiety, depression and loneliness that ultimately aims to bring the reader into the light by reminding them of the importance of hope and support. It also takes these children on a fairytale inspired search of a magical castle.
Following a traumatic incident, Kokoro finds her bedroom mirror glowing and enters it to discover the magical castle and its caretaker, what appears to be a young woman wearing a wolf mask. She, along with a handful of other teens close to her age, are tasked by Wolf Queen to hunt for the key that will allow one of them to make a wish, any wish that their heart desires. But they have to do it by a deadline of one year.
As they explore the castle, Kororo and the others find ways to bond with one another but there is a shared uncertainty. Each has their own room to hide away in and reasons to want to have their wish granted, though how strong this desire is varies greatly within the group.
Moving between the Castle and the real world, we learn more about why Kokoro is unable to go to school and how her relationship with her parents has been affected by her difficulties. As a young person growing into herself, Kokoro's struggles feel honest and relatable in their confusion. She doesn't have the ability to understand quite why she feels the way she does, only that she does. There is an aching pain there, which doesn't feel judgemental, even though we can see that Kokoro judges herself.
Each of the other children in the Castle have their lives explored little by little and by the end of the story, there are both expected and unexpected resolutions and reveals. All of which makes you want to re-read the book to see the threads that led to the ending.
Lonely Castle in the Mirror is a moving, reflective and surprising novel that, though focused on teenagers, isn't exclusively for a YA audience. Anyone who has ever struggled with feeling isolated, had difficulties at school, or had mental health struggles, will find this novel to be a cleansing balm.
★★★★★
Lonely Castle in the Mirror is published by Doubleday on 22 April 2021