Book Review: Last Time I Lied by Riley Sager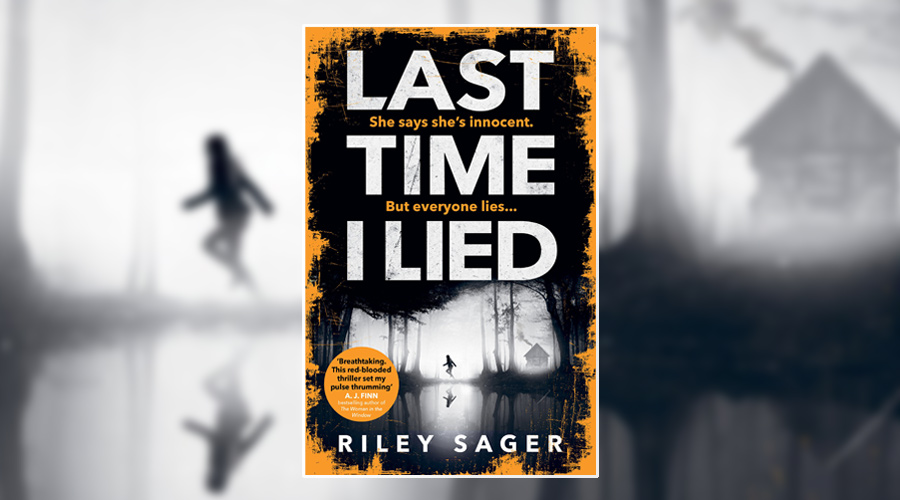 Anyone currently watching the BBC adaptation of Joan Lindsay's historical novel Picnic at Hanging Rock will see how Riley Sager was inspired by the disappearances at the centre of the tale. Lindsay's story sees three girls mysteriously vanish whilst on a day trip from their upper-class private boarding school in Australia. Similarly, Sager's Last Time I Lied takes this premise and presents it in a modern setting, exploring the disappearance of three girls at a prestigious summer camp in America, and the ramifications fifteen years later.
Amidst thousands of acres of wilderness, at the southern base of the Adirondack Mountains, is Camp Nightingale. Once a place for rich girls to enjoy six weeks of sun, swimming and outdoor activities, it's been sitting empty since three teenagers – Vivian, Natalie and Allison – disappeared without a trace. Emma was the fourth campmate in their cabin, the one who didn't vanish, the one who raised the alarm and pointed the finger at the camp owner's adopted son. It was her first summer away from home, and amongst the games Emma learnt to play was Two Truths and a Lie, a game that's haunted her ever since.
Fifteen years later she's invited to attend the newly reopened camp as the resident art teacher. Emma believes this could be a chance to face up to her past so that she can finally move forward. Yet returning to camp reignites old memories and emotions that make Emma question who had the motive, means and opportunity to make her friends vanish. At the same time, Emma's own innocence is thrown into jeopardy, as she realises that someone at camp wants to dredge her copious lies out into the open.
"Everything is a game, Em. Whether you know it or not. Which means that sometimes a lie is more than just a lie. Sometimes it's the only way to win."
Alternating between the past and present, Sager drip-feeds morsels of the enduring mystery, slowly revealing why Emma is so consumed by guilt and who might have reason to ruin her life now. There are plenty of potential suspects: the family who own the camp – matriarch Franny and her handsome sons, Theo and Chet; Franny's loyal assistant Lottie; the camp handyman with access all areas; or any one of the returning alumni. Suspicions waver between all these people, and there's always that slim chance that Emma – with her previous mental health issues – could be the perpetrator herself.
Like Picnic at Hanging Rock, there's an eerie, ethereal quality to the disappearances in Last Time I Lied. The three girls haunt Emma with their pretty faces and white, flowing dresses, making her feel like she's losing her grip on reality. Whilst some of the more peripheral characters come across as stock and one-dimensional, Sager describes the lost girls perfectly, particularly queen bee Vivian, who plagues Emma the most; the allure of her youth, beauty and bittersweet sadness contrasted by her brazenness and spite.
Sager's blend of mystery, thriller and psychological suspense is addictive, the kind that leaves you hanging on every red herring and shock reveal. As demonstrated in his previous novel, Final Girls, Sager has a knack for writing killer twists, and Last Time I Lied has a corker up its sleeve when you reach the final few pages. If you like easy reads with strong yet unreliable protagonists and scenic yet unnerving settings, Last Time I Lied will keep you reading long into the night, desperate to find out what happened to the girls at Camp Nightingale. As with all great mysteries, the truth is more shocking than you could have imagined.
★★★★★
Last Time I Lied was published by Ebury on 12 July 2018