20 unmissable reads for summer 2018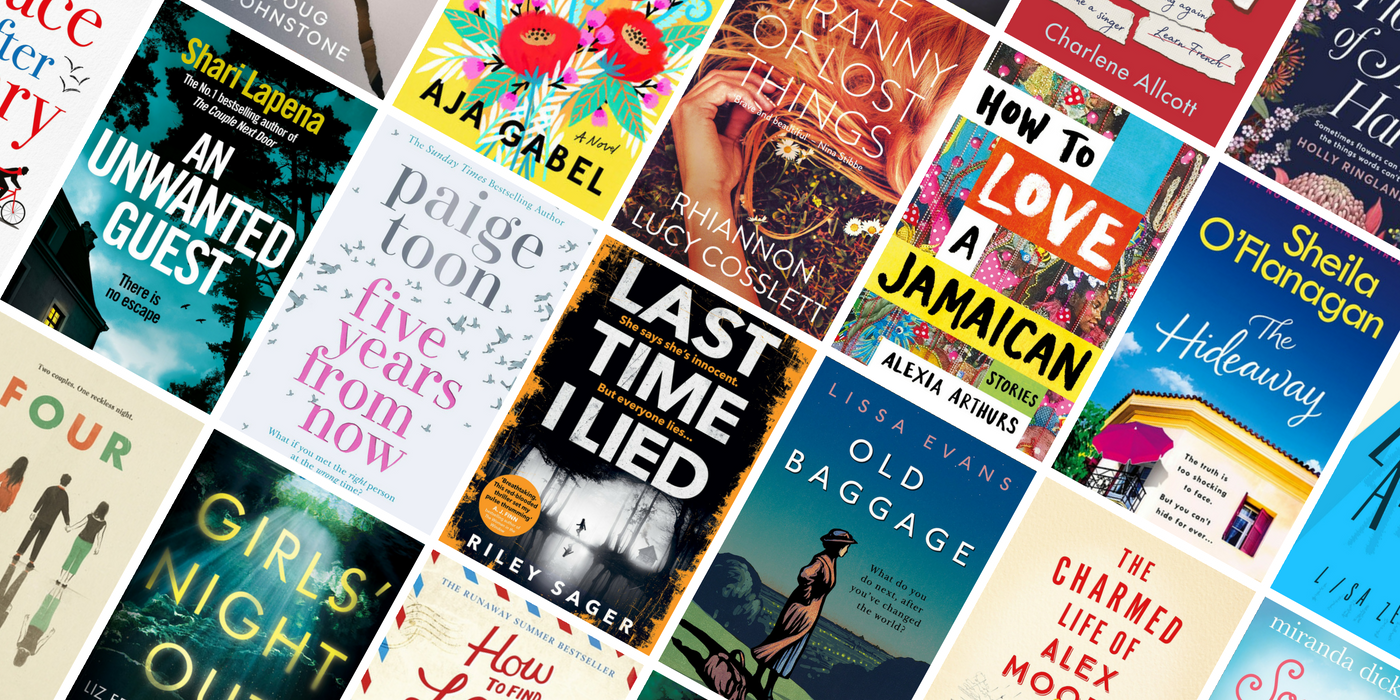 Whether you like devouring the latest thriller as you lounge by a pool, indulging in some romance to a backdrop of sand and sea, or lazing on a picnic blanket in the park with a beautiful hardback in hand, there's nothing more perfect than summer reading.
We've rounded up 20 unputdownable page-turners for summer 2018 featuring tales of love, loss, friendship, family, identity, murder, redemption and reinvention.
Make sure there's plenty of extra space in your summer bag – you're gonna need it.
The Charmed Life Of Alex Moore by Molly Flatt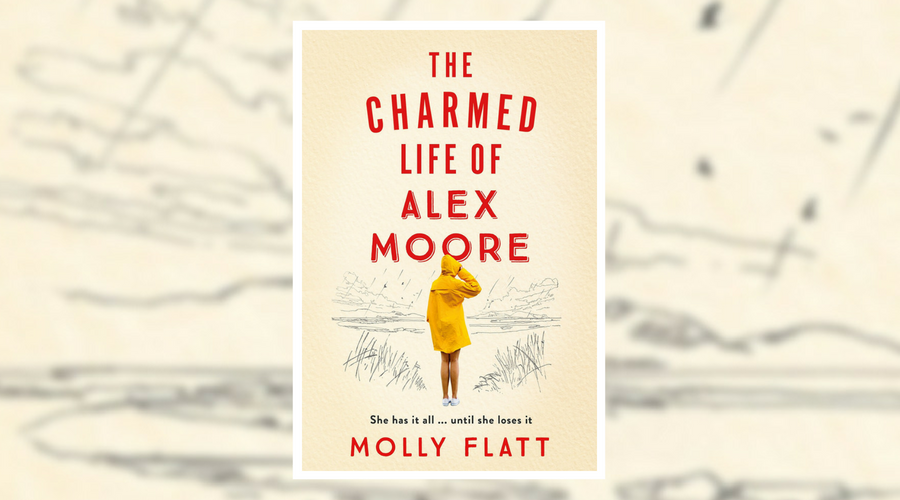 Alex Moore went from her life falling apart to launching her dream tech start-up seemingly overnight. Then a string of weird events prompts her to take a trip to the Orkney Islands, where things only get weirder. Part thoughtful sci-fi tale, part wacky mystery, Molly Flatt's debut is the very definition of a modern adventure, with a protagonist who will worm her way into your heart and make a home for herself there. (3 May, Macmillan)
The Hideaway by Sheila O'Flanagan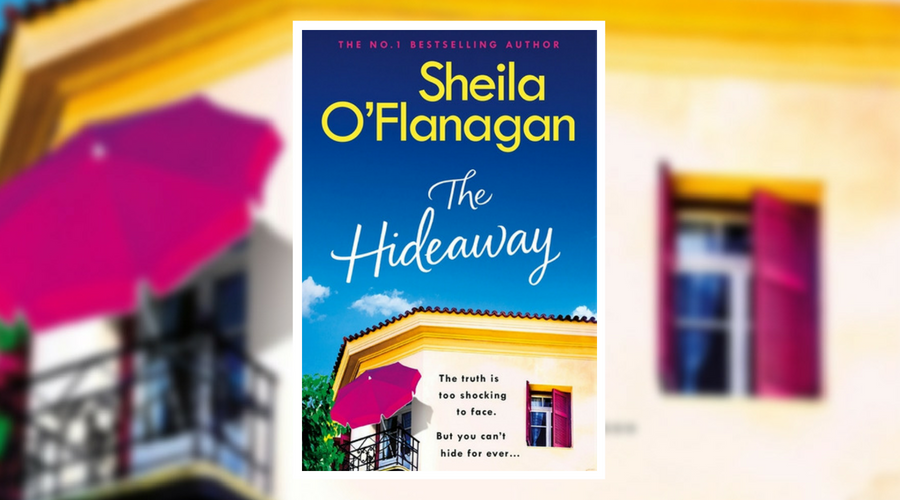 The latest novel from Sunday Times bestseller Sheila O'Flanagan will embrace you with its gorgeous sun-drenched Spanish vibes. When Juno Ryan's world is shattered by a shocking news report, she flees to Villa Naranja in Costa Blanca in a bid to put her life back together. Populated by heart-warming characters and set against the backdrop of rural countryside and orange groves, The Hideaway has everything a summer read needs: sunny climes, romance, friendship and new beginnings. (17 May, Headline)
Girls' Night Out by Liz Fenton & Lisa Steinke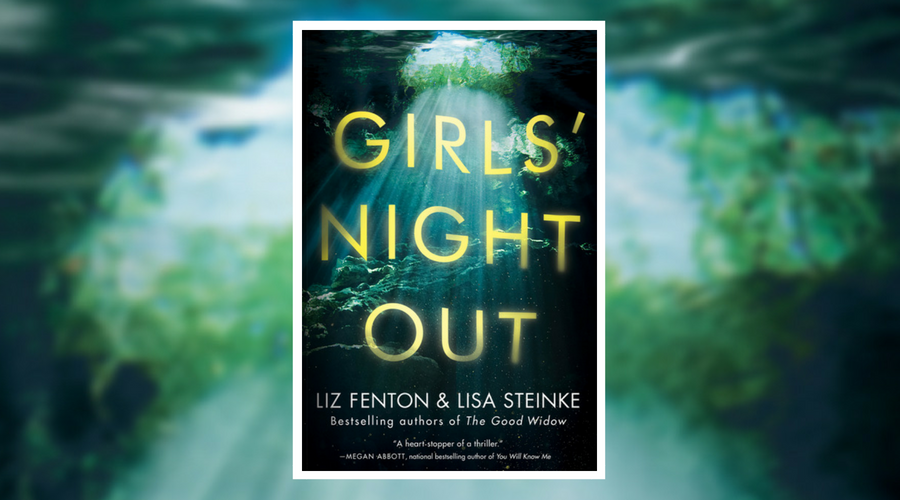 Co-authors Liz Fenton and Lisa Steinke are back with another story of secrets, suspense and suspicion. Girls' Night Out turns a paradise getaway into a nightmare as three estranged friends go to Mexico to mend bridges, only for one of them to go missing after a night out. As the clock ticks and the dread deepens, the spotlight swings between the two remaining friends, each of them desperate to keep their lies hidden. A psychological thrill-ride that expertly explores female friendship and deep-rooted resentments. (24 July, Lake Union Publishing)
Last Time I Lied by Riley Sager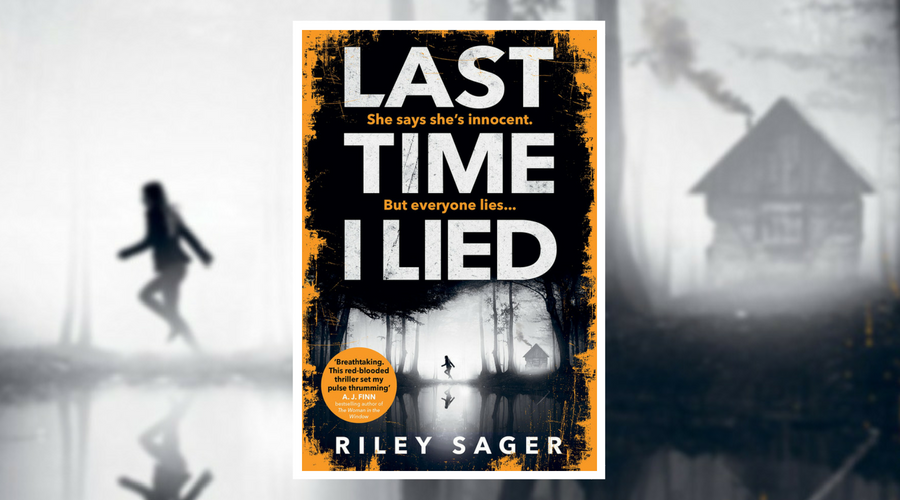 Following on from last year's gripping Final Girls, Riley Sager returns with his second psychological thriller. Featuring a summer camp of secrets, a game of truth and lies, a grisly crime in the woods, and a strong yet unreliable female protagonist, Last Time I Lied is a deliciously unnerving and unpredictable novel. It'll keep you perched on the very edge of your seat and reading long into the night. (12 July, Ebury Press)
How To Love A Jamaican by Alexia Arthurs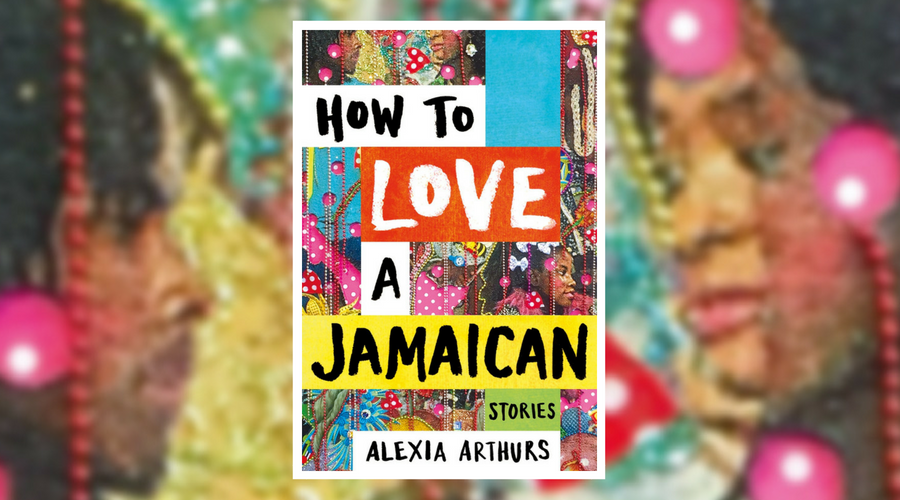 Sometimes the best kind of summer reads are those you can dip in and out of in-between dips in the pool. Alexia Arthurs' debut collection of eleven short stories is a patchwork blanket of tales, voices, emotions and experiences. Dancing between sadness, humour, heartbreak, longing and belonging, Arthurs' offers up an observant, poignant and lyrical portrait of the lives of Jamaican immigrants and the families they've left behind, as well as the nation as a whole. (9 August, Picador)
The Reinvention Of Martha Ross by Charlene Allcott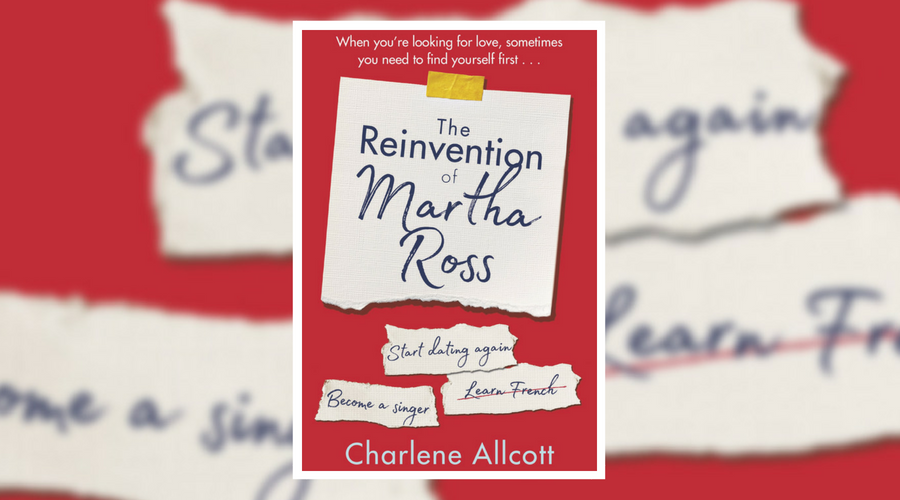 Martha Ross is starting over. She's thirty-five, has an eighteen month old child, is separating from her husband and is moving back home with her parents. She's also harbouring life-long dreams of being a singer. But finding happiness, love and fulfilment has less to do with reinventing yourself and more to do with finding and accepting yourself, as Martha soon comes to discover. Heartening, funny and relatable, Martha Ross is all of us who are still learning what we want to do with our lives and how exactly we can achieve it. (26 July, Corgi)
Five Years From Now by Paige Toon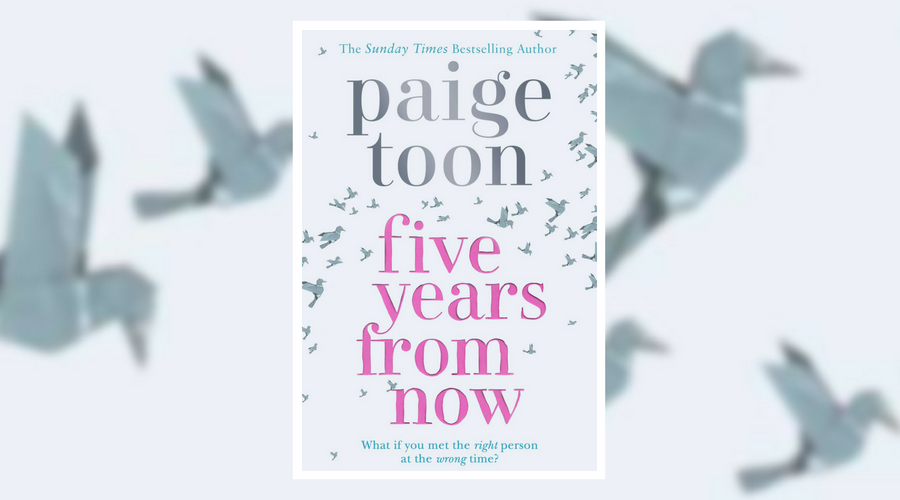 It wouldn't be a summer reads feature without a Paige Toon novel. Her latest follows Nell and Van, who met as children before life forced them apart. Fate brings them together again every five years, only for them to keep going their separate ways. With her contemporary star-crossed lovers, Toon ponders that age old 'meeting the right person at the wrong time' scenario and it hits all the right emotional, warm and fuzzy notes. If you read and loved Cecelia Ahern's Love, Rosie, you'll adore Five Years From Now. (17 May, Simon & Schuster)
The Lost Flowers Of Alice Hart by Holly Ringland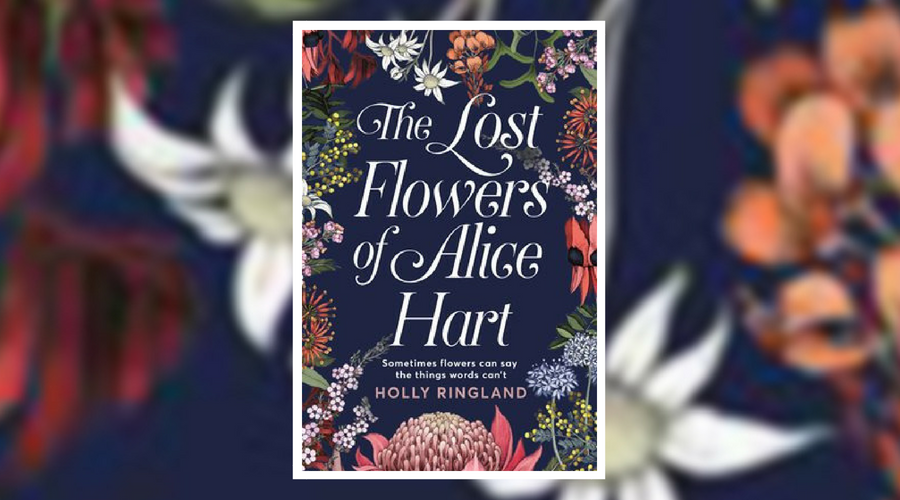 Holly Ringland's debut is a coming-of-age tale centred on a young girl shaped by the power and beauty of flowers and fairy tales. After a family tragedy, nine-year-old Alice Hart is sent to live with her estranged flower farmer grandmother. As Alice grows older, she seeks solace in the language of flowers, using it to voice the things that are too hard to speak, until another tragedy sends her fleeing, where she meets a man who isn't what he seems. A beautifully written and detailed story about loss, love, betrayal and bravery. (28 June, Pan)
Fault Lines by Doug Johnstone 
Secrets and lies of seismic proportions abound in Doug Johnstone's speculative crime novel. Volcanologist Surtsey makes a clandestine trip to a volcanic island, only to find the lifeless body of her lover and boss upon arrival. Desperate to know how he died but unwilling to implicate herself, Surtsey's life descends into a nightmare, made worse when someone threatens to expose her. Set in a reimagined contemporary Edinburgh, Johnstone's book is a taut and pacey psychological chiller with a difference. (22 May, Orenda)
An Unwanted Guest by Shari Lapena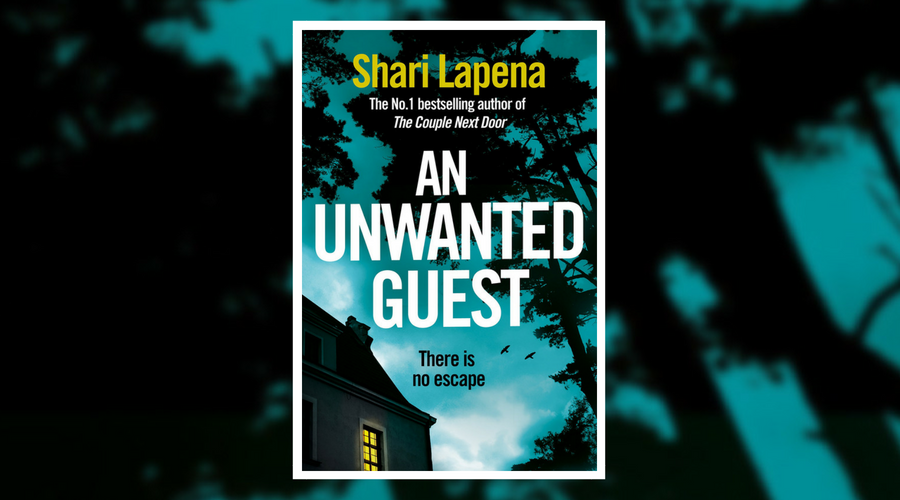 Despite its dark, remote and snowy setting, Shari Lapena's latest psychological thriller is the perfect poolside read, full of disconcerting strangers and Agatha Christie-style mystery. A group of people find themselves stuck at the isolated Mitchell's Inn as a storm rages outside, and when the first body is found, they soon realise there's a killer amongst them. A slow-burning who-dunnit that keeps you guessing. (26 July, Bantam Press)
Layover by Lisa Zeidner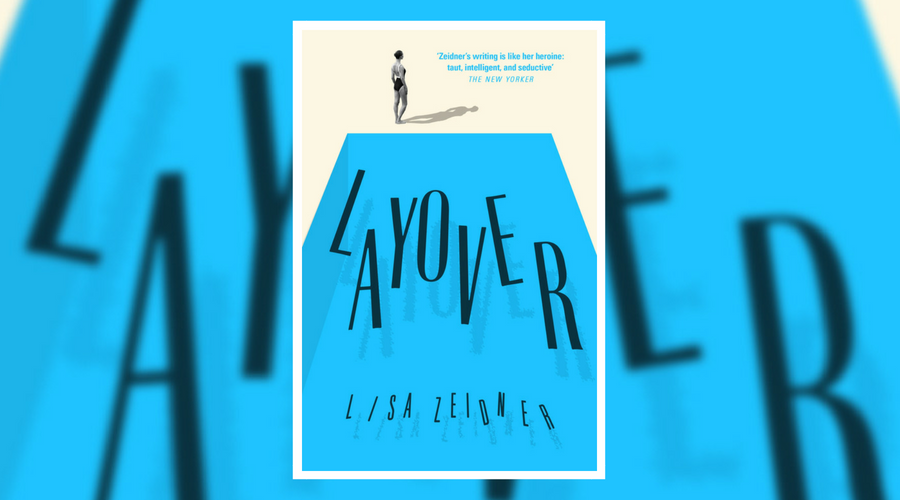 Soon to be adapted into a film starring Penelope Cruz and Guy Pearce, Layover follows unconventional heroine Claire Newbold who, grieving the loss of her only child, checks out of her life, job, marriage, responsibilities and all. This is an astute study of a woman, no longer a mother, no longer interested in being a wife, struggling to make sense of what her life has become and seeking redemption in the process. (26 July, One)
How To Find Love In The Little Things by Virginie Grimaldi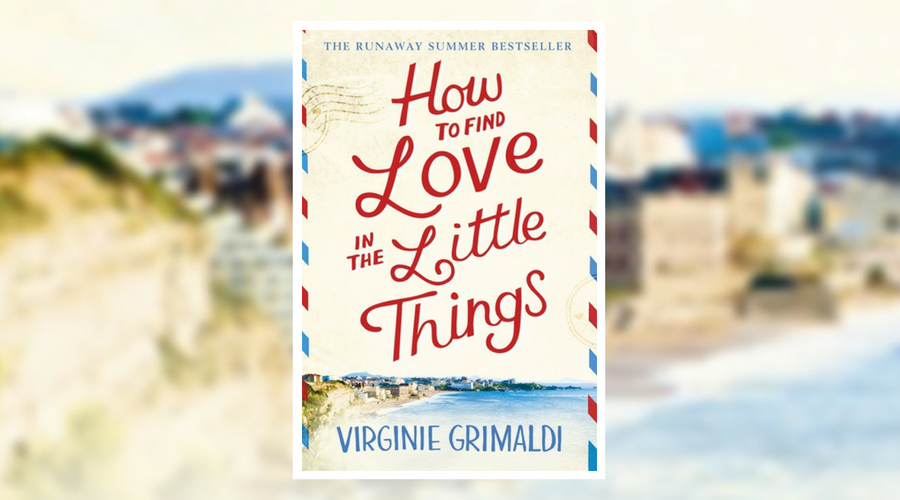 Not going abroad this summer? Let Virginie Grimaldi's How To Find Love In The Little Things whisk you away on an uplifting journey of loss, romance and secrets. Julia isn't running away – she's just taking a break that involves a new job as a psychologist at a quirky retirement home in Biarritz. This feel-good French bestseller instils the importance of meeting new people, visiting new places and taking chances. (23 August, Headline)
The Tyranny Of Lost Things by Rhiannon Lucy Cosslett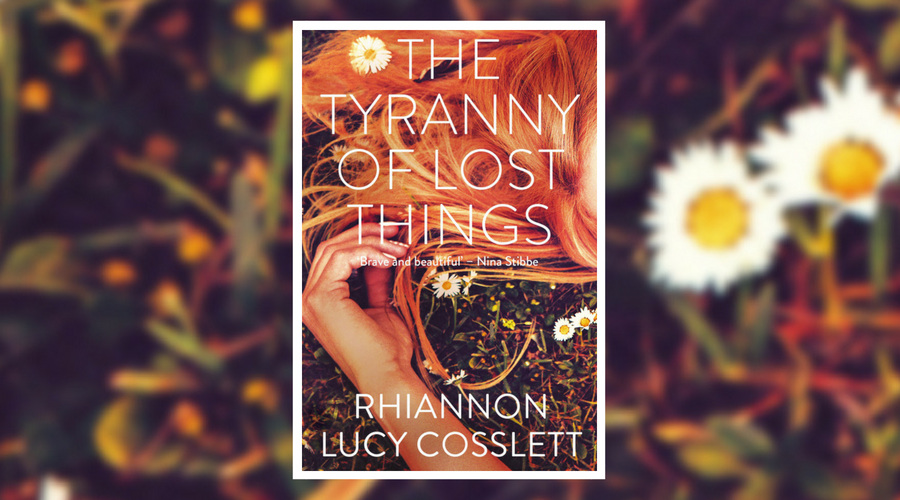 The fiction debut from journalist Rhiannon Lucy Cosslett is a wise coming-of-age novel that dissects present-day London through the eyes of protagonist Harmony after she drops out of university and returns to her childhood urban commune, which has since been divided into flats. Amidst the London riots and a stifling summer, Harmony slowly discovers what happened to the home she lived in with her Bohemian parents twenty years ago. A thought provoking and evocative story. (21 June, Sandstone Press)
Old Baggage by Lissa Evans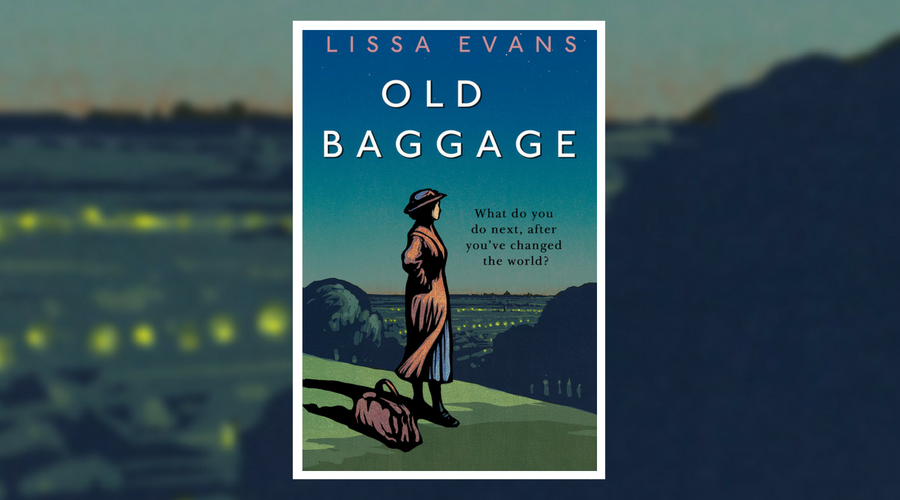 Jailed five times during the Suffrage Campaign, militant Mattie Simpkin marched, sang and heckled Winston Churchill, but in middle age she's not sure how best to utilise that activist spirit. Mattie is nothing if not pioneering and she creates the Hampstead Heath Girl's Club, hoping to influence young minds for the better, whilst others try to influence with their fascist ideals. Perfectly timed to coincide with the centenary of the women's vote, Lissa Evans' Old Baggage is a nostalgic and bittersweet tale about the women who fought to win us the vote. (14 June, Doubleday)
The Beloveds by Maureen Lindley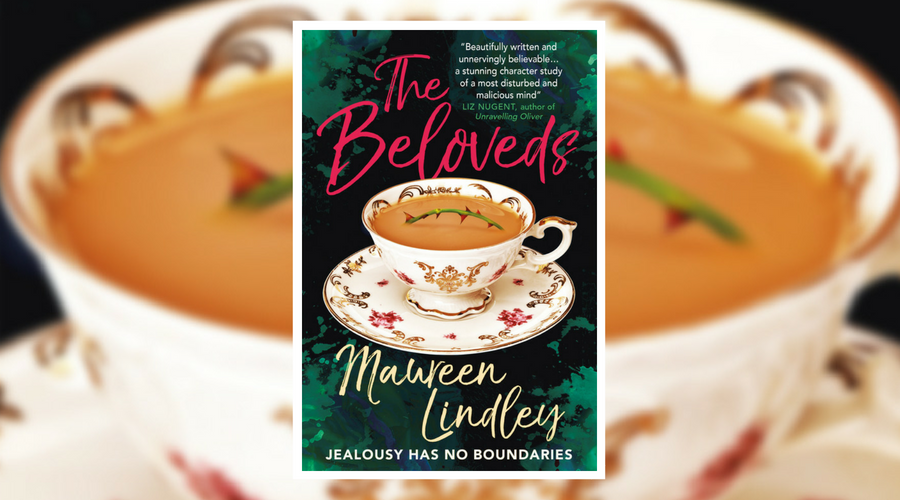 Betty Stash was already harbouring resentments towards her younger sister Gloria before she inherited their family home Pipits. The unfair slight sends Betty spiralling into an even deeper pit of jealousy and she'll go to all sorts of devious lengths to make Pipits her own. This slice of contemporary domestic noir is a disturbing tale of envy, hate and sibling rivalry, told with an unnerving sense of menace. (19 June, Titan)
Four by Andy Jones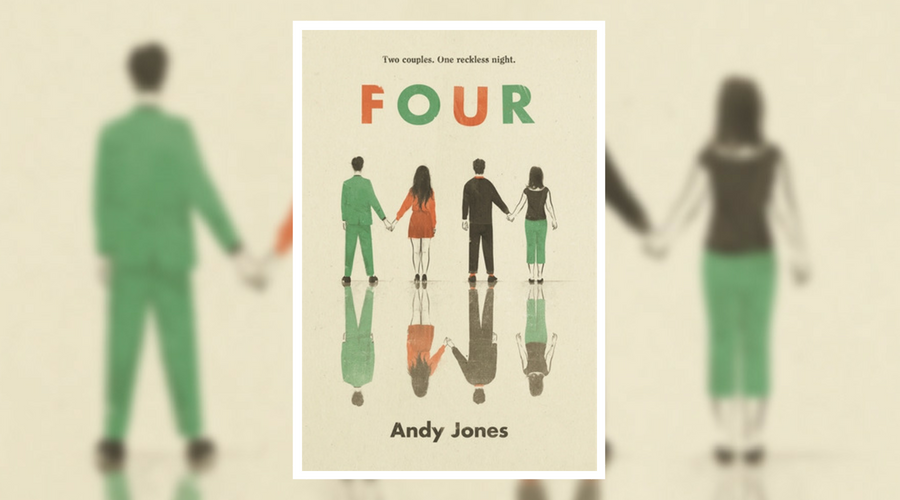 Sally and Al have been married for seven years, whilst Sally and Mike have been friends even longer. Mike and Al are friends and colleagues, whilst Mike is enamoured with his girlfriend of six months, Faye, an actress almost half his age. The two couples exchange partners for a single night towards the end of summer but the fallout is worse than any of them could have imagined. Uncomfortable in parts, fascinating in others, Four is an addictive exploration of moral dilemmas, deceit and relationship dynamics. (26 July, Hodder & Stoughton)
Grace After Henry by Eithne Shortall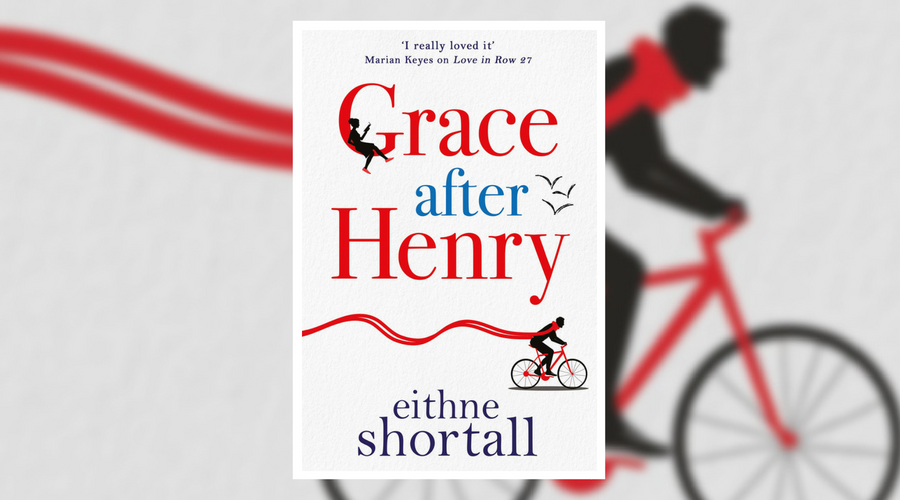 Eithne Shortall captures the many complicated facets of love and loss in her second novel. Grace sees her boyfriend Henry everywhere. Yet Henry died two months ago, leaving Grace adrift and alone. So when Henry's doppelgänger appears in her life, Grace feels conflicted – she's drawn to Andy and yet his presence only makes her miss Henry more. A tale of holding on and learning to let go – you'll need a pack of tissues close by for this one. (3 May, Corvus)
The Ensemble by Aja Gabel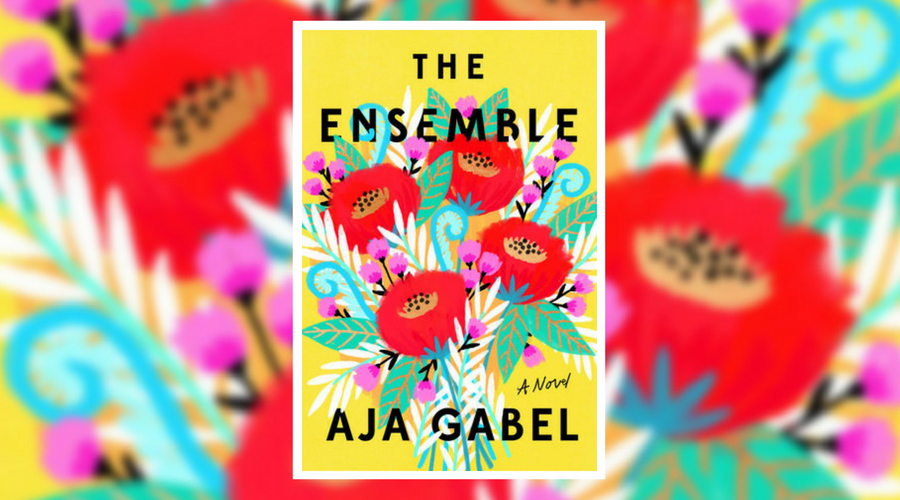 Jana, Brit, Daniel and Henry are the Van Ness String Quartet– four musicians drawn together because of their art and ambition, tied together by the secrets they carry and the devotion they have for one another. Gabel gives readers a glimpse into the competitive, complex and elitist world of music through the characters' failures and successes, loyalties and losses. The book teases out the intertwined stories, revealing the intensity of a friendship that evolved into a family. The Ensemble is an ambitious debut that comes alive with Gabel's rich descriptions. (17 May, Riverhead)
Somewhere Beyond The Sea by Miranda Dickinson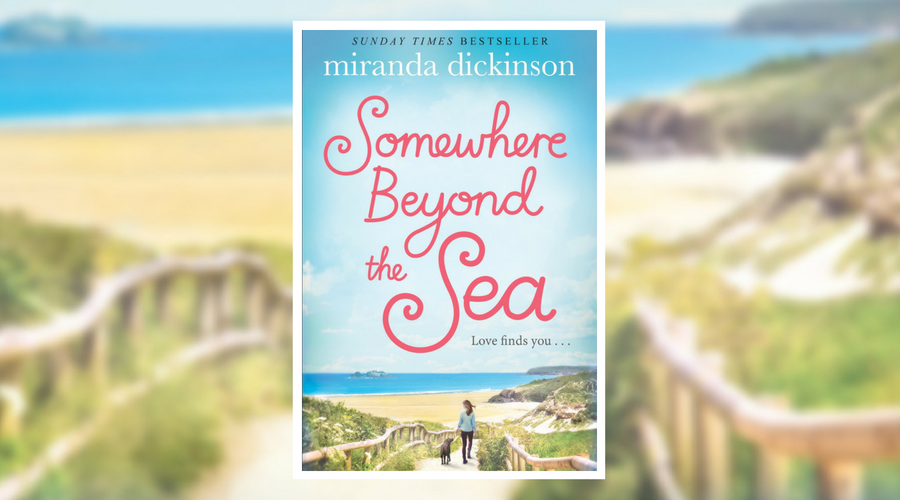 Take a trip to the Cornish seaside as a grieving daughter puts her own dreams on hold to save her late father's business. When Seren meets struggling widower Jack, they're on opposing sides of a local heritage battle in St Ives. Yet they've got more in common than they think, chiefly that they've both been stricken with heartache and both feel like they're not enough. A charming and uplifting tale of love, learning how to live after loss, and seeking out the magic in life. (14 June, Pan)
Now You See Her by Heidi Perks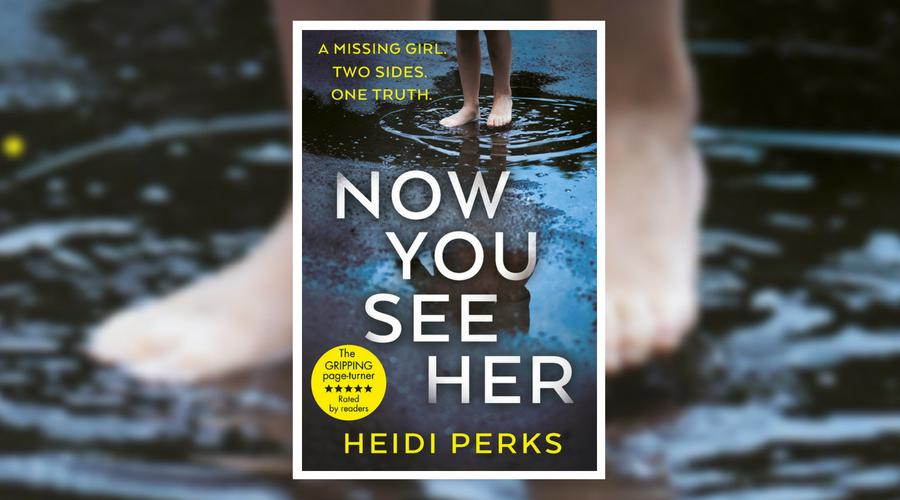 Charlotte was looking after her best friend Harriet's daughter, Alice, at the school fete when she disappeared. Distraught, Harriet can't even bear to look at Charlotte let alone trust her. As the police question them both separately, two sides of the story emerge, yet there can only be one truth. Alternating between before and after Alice went missing, and told from both women's perspectives, Now You See Her takes every parents' worst nightmare and spins it into a tense psychological thriller that's difficult to put down. (26 July, Century)