Book Review: Land Of Big Numbers by Te-Ping Chen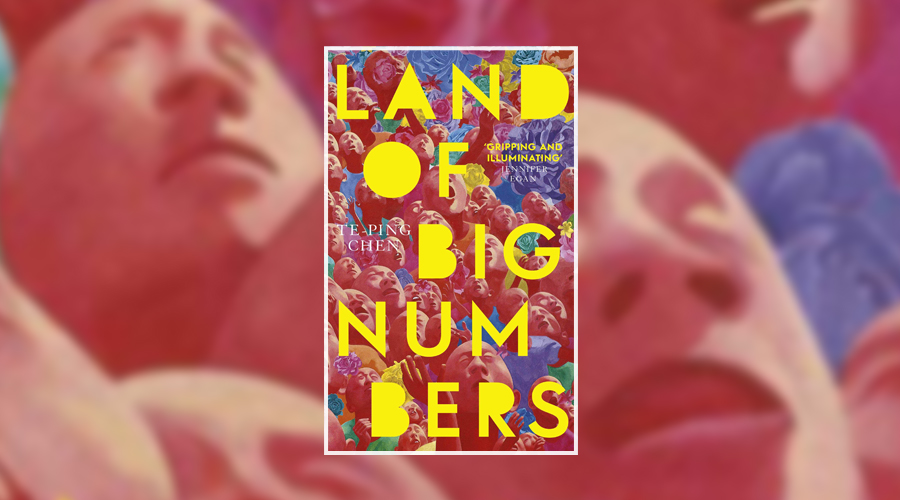 The ten stories in Te-Ping Chen's collection, Land Of Big Numbers, are all about modern life in China. In Lulu, a brother charts the online anti-government activity of his sister, and the danger in which it places her. In Flying Machine, an old man tries to build an airplane in the hopes of impressing his local party leaders into granting him membership. In New Fruit, a mysterious fruit arrives at the local market, making all who consume it feel a series of overwhelming emotions – some of them positive, some of them less so. Taken as a whole, these stories paint a detailed and evocative portrait of the world's most populous country.
As you might expect for a book about China, the authoritarian government cast a shadow over almost every one of these tales. Sometimes it is a force the protagonist battles against. Sometimes it is a force that the protagonist wants to join. More often though, it is just there in the background. Most of the characters don't think about it all that often, continuing on with their lives the best they can. Even in an oppressive state, people fall in love, and fight with their families, and aspire to better jobs. The universal aspects of human existence keep plodding on, no matter who's in charge.
Chen was born in the US to a Chinese-American family. She first visited China as a college student, and returned as a Fulbright Scholar and reporter for the Wall Street Journal. As such, she has both an outsider and an insider perspective on the country, which makes her writing admirably nuanced. Land Of Big Numbers is packed with unexpected little details – like the tradition of hiring strippers for funerals – which make the book come to life.
Although these stories are all linked by geography and their tackling of the influence of an oppressive government, narratively there's a lot of diversity. A few of these tales are heavily metaphorical, like Gubeikou Spirit, which tells of a group of commuters who – for no reason other than bureaucratic nonsense – aren't allowed to leave an Underground station when the train they're waiting for doesn't arrive. Though they are mutinous at first, after the authorities bestow them with various luxuries and laudatory media attention, they become less and less eager to leave. Others are more literal, like Lulu's depiction of the downfall of an anti-government activist. Some – On The Street Where You Live – are eventful and dramatic, and come with a body count. Then you have the quieter stories, such as Beautiful Country, which follows a Chinese woman who's been living in the US for ten years, who has a revelation in a cheesy gift shop on a trip to the Grand Canyon with her philandering American boyfriend. This abundant variety makes Land Of Big Numbers an easy book to devour.
It would be impossible for one book to fully encapsulate such a huge and complicated country as China, but Te-Ping Chen's Land Of Big Numbers offers hugely valuable, creative, and fascinating insights. A tremendous debut collection.
★★★★★
Land Of Big Numbers is published by Scribner UK on 4 March 2021