Book Review: Isabelle in the Afternoon by Douglas Kennedy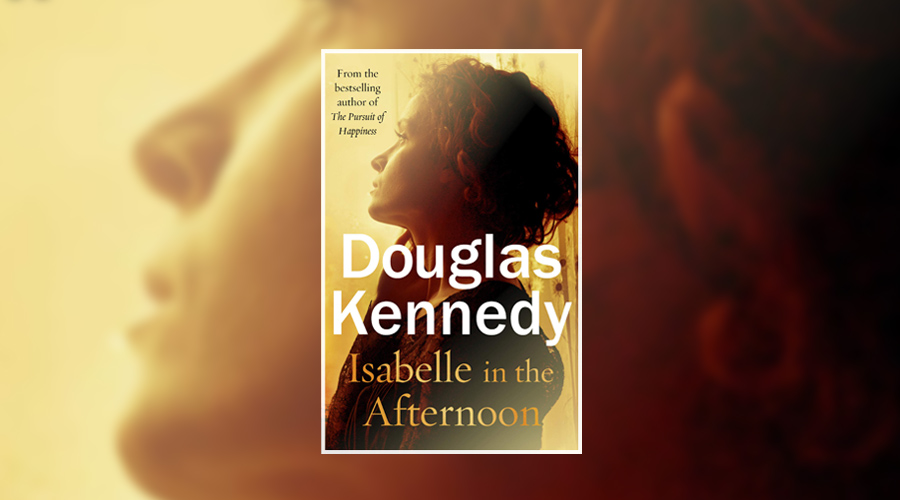 Douglas Kennedy's Isabelle in the Afternoon captured my attention with its premise: a love affair set in Paris in the 1970s. It kept my attention by having so much more story to tell. As intimate and passionate as it is poignant, the strength of this novel comes from its complete normality, foregoing wild plot twists and dramatic high tensions for the quiet yet powerful exploration of one man's life – and a relationship that unfolds across the decades.
We first meet Sam as an American student embracing la vie de bohême in Paris for the few months he has before he starts Law School, bouncing between cafés and cinemas as he explores the capital. It's while in Paris that Sam first meets the older, more experienced Isabelle, who quickly introduces Sam to the very French concept of the cinq à sept and the pair begin to spend that time getting lost in each other in Isabelle's Paris apartment.
With Isabelle married and hoping to have a baby with her older husband and Sam's first term at Law School looming, their arrangement can never be a permanent one – but it's intense enough that both Isabelle and Sam are reluctant to see it end, and it marks the beginning of a love that will be with them both for the rest of their lives.
"All lives are transient tales. Which is what makes my narrative, your narrative, our narrative, so essential. Every life has its own import, no matter how fleeting or peripheral it may seem. Every life is a novel. And every life, if allowed, has its afternoons with Isabelle."
To say that Isabelle in the Afternoon is a story of an affair is putting it very simply – rather, this novel begins with an affair, and then spends the next 300 pages meticulously exploring the connective threads of that relationship through the years, romances and everything else that follows. Isabelle may be a key figure in Sam's life but, for most of it, she's very much on the periphery and Sam instead forges on with his life, marriage and career with Isabelle serving more as a touchstone, a looming what if that has him questioning what he wants from life and what he's willing to fight for, and it's in Sam's life without Isabelle that this novel goes from interesting enough to utterly compelling.
Just like Sam, the reader is taken on life's journey – from career highs in Manhattan in the booming 1980s to adversities including the breakdown of his marriage, and many more besides – and Kennedy doesn't shy away from documenting all of Sam's experiences in devastatingly vivid detail. This book is built on passion and heartbreak, on Sam's unrequited love, Isabelle's changing temperament and the fact that both characters share such a strong connection but so rarely find themselves in each other's orbit. Put together it all makes for an intense read, yes, but also one that captures the joy, grief, passion and regrets of day-to-day life in all of its complexities.
Of course, that's not to say that Isabelle in the Afternoon is entirely easy reading. With a disjointed narrative style and long, meandering chapters, not to mention a slow-burn opening that can feel repetitive as Sam embarks on this new relationship with Isabelle, it took me a while to warm up to Kennedy's latest novel, and a bit longer still to feel invested enough in the characters to want to see things through. Isabelle, too, can be a frustrating character at times and difficult to empathise with, but thankfully Sam soon proved himself a worthy and likeable protagonist, and the more his world expanded and allowed for more complex views, the longer I wanted to spend with him.
While perhaps not a novel that everyone will enjoy, Isabelle in the Afternoon is nonetheless an intimate examination of a different kind of love story – not one that is lived completely, day after day, but one that endures over a lifetime with varying degrees of intensity. Slow start to the novel aside, this is an emotional, heartbreaking and captivating story, and one that's beautifully told, too.
★★★★
Isabelle in the Afternoon is published by Hutchinson on 9 January 2020