Book Review: Dokkaebi – Vicious Spirits by Kat Cho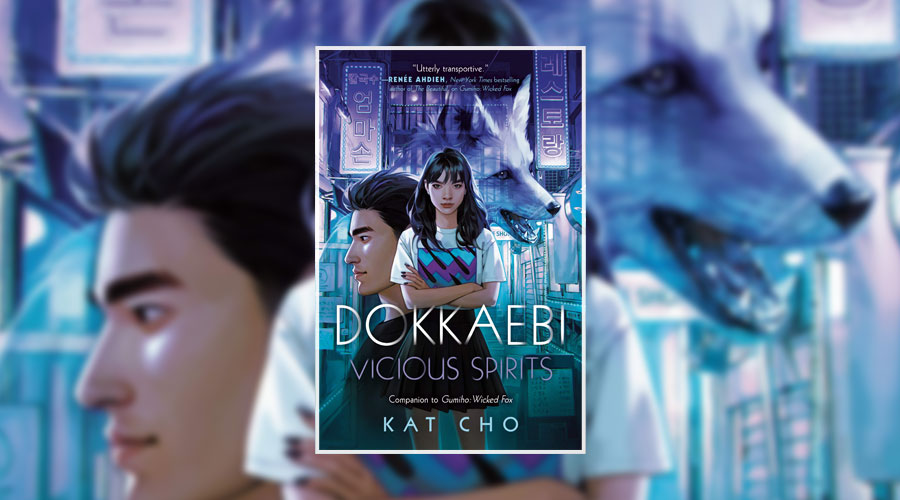 Dokkaebi: Vicious Spirits, Kat Cho's companion to Gumiho: Wicked Fox, captures the same wonderful modern day immersion in Korean mythology, while leaning more into a romance. It's an equally engrossing YA novel, picking up soon after the events of Cho's debut novel, and re-centering the story on Lee Somin and the cheeky goblin-man Junu.
Through Somin, we are invited to delve into the humanity within, via her relationships with best friend Jihoon and new friend (and former gumiho) Miyoung. Her drive to protect those around her from the world of magical foxes and spirits allows her, and us as readers, to observe the fantastical goings on in a new way. Then by flipping over to Junu's perspective, we see what an older immortal's life can feel like, the weight of distance and time on old wounds and unprocessed trauma. We also get to learn more about how Junu came to become a dokkaebi.
Vicious Spirits taps into what the best young adult stories utilise well and that's the intensity of our emotions, the power of pretending to be who we think we are, and the ease at which a person will reveal themselves to those who allow it. It's quite a cathartic journey to go on.
There is plenty of plot to Vicious Spirits, with a good dose of action. Where it sings is in the relationships between the four core characters: Somin, Junu, Miyoung and Jihoon. Although linked by proximity, circumstance and love, they each perceive one another in so many varying ways. A weakness to one is a strength to another and vice versa. As they peel away the layers, through heart to hearts, occasional fights and a few magical incidents, they are able to better understand one another and that is a wonderful thing to witness.
Amidst the budding romances and life changes, there is also a mystery afoot in this urban fantasy setting. Gwishin (Ghosts) are appearing to the living and a reaper warns Junu that a tear between the human world and the Between, where spirits travel after death, is growing larger and will most certainly cause havoc if allowed to continue. The group has to seek out the source, while dealing with the consequences of the events of Wicked Fox. Building on the established world, it's a delight to continue this story.
Some of the most striking parts of Vicious Spirits are those that involve intergenerational relationships. Those between parents and child. As with all parent-child relationships, they come in many forms. Through Miyoung we experienced a fiercely protective mother who gave little control away, and in Somin, we see the opposite with an almost reversal in who does the parenting. And then there are examples of how parental absences can be felt and in one powerful moment see how, with gwishin able to speak with the living, a father's love stays with his child in unexpected ways.
For those seeking a compelling YA fantasy novel with nuanced characters, a (perhaps less familiar) realm of magical beings and a hearty dose of romance, this is an excellent book to pick up. Reading Wicked Fox first is recommended but you could start here; there's a nice glossary and notes section at the back of the book which explains some of the new terms you might not be familiar with if Korean culture and mythology is unfamiliar to you.
★★★★
Dokkaebi: Vicious Spirits was published by G.P. Putnam's Sons Books for Young Readers on 18 August 2020