Bad Times At The El Royale Review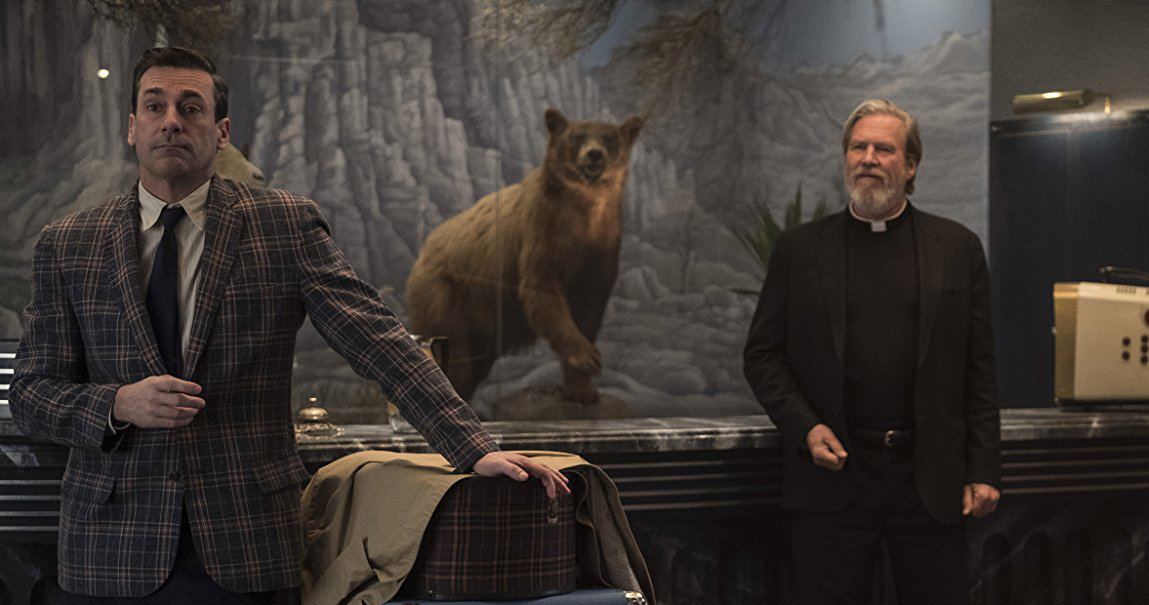 An inspired doo-wop and motown soundtrack propels the action in Bad Times at the El Royale, a retro-tinged crime flick from writer-director Drew Goddard. The premise is simple: seven strangers spend a night at the titular hotel that straddles both California and Nevada, and naturally, things go horribly, wickedly wrong. With an all-star cast including Jeff Bridges, Chris Hemsworth and Dakota Johnson, Bad Times feels like a movie mainstream Hollywood doesn't make anymore and sort of proves why they stopped.
Like The Cabin in the Woods, Goddard deconstructs genre tropes. Bad Times at the El Royale targets crime, and while there are homages to the wider genre, its main target is the slew of non-linear films that arrived after Pulp Fiction. Once again, Goddard spies on his characters and comments on our vampirish need for bloodlust, yet whereas Cabin threaded the audience into its narrative, this film's voyeurism is an excuse for contrived drama.
The voyeurism is lost within a dense plot. There somehow isn't enough time in this 140-minute movie to let anything properly develop. Goddard splits his story into chapters and repeats events from different perspectives, and the script makes too many knots when tangling its characters together. The present timeline's intensity is derailed by the awkwardly deployed flashbacks.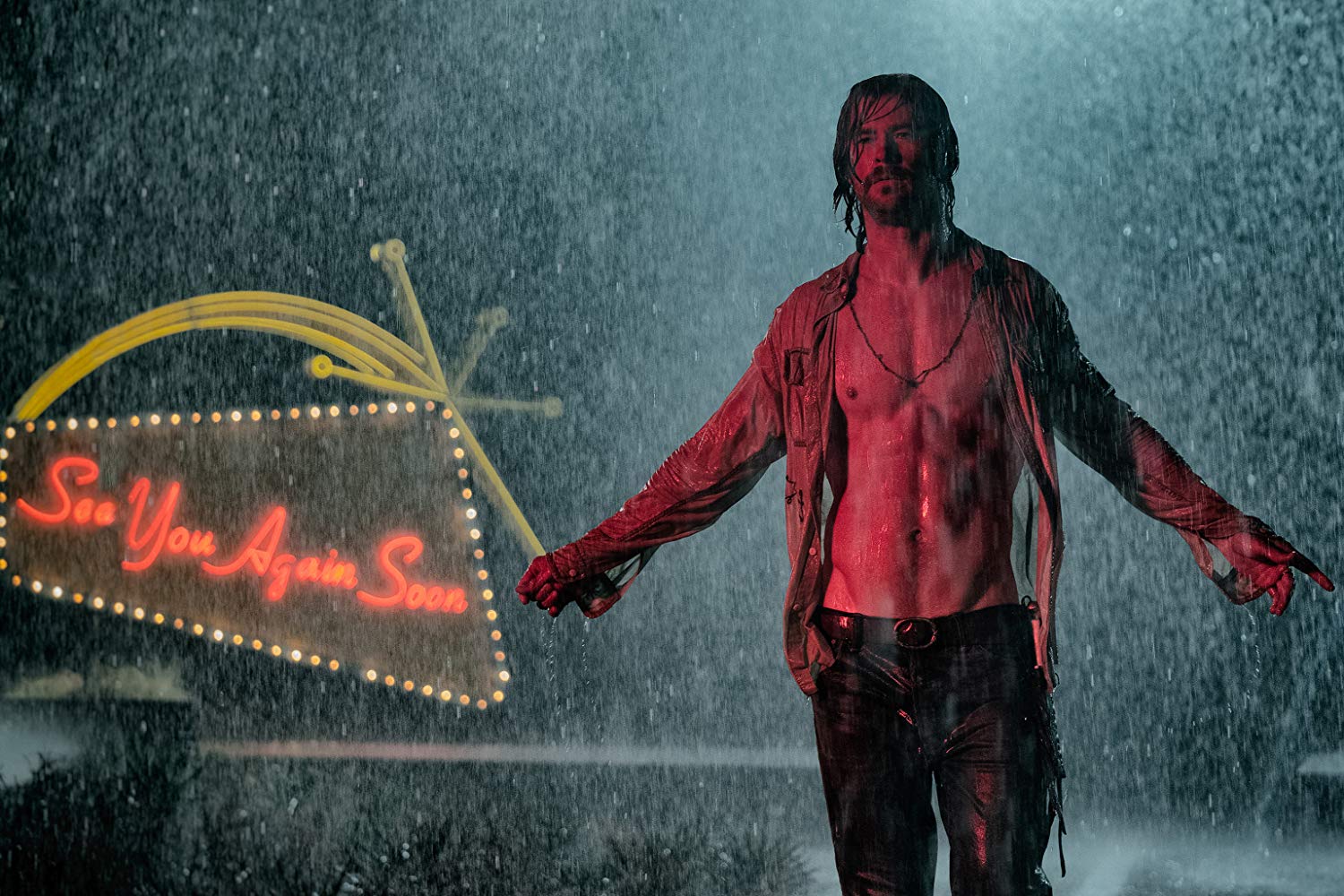 An electricity soars through the individual scenes, particularly between Cynthia Erivo and Jeff Bridges' reluctant allies, and the final 40 minutes of the movie runs at a breathless clip that helps Goddard's deconstruction outpace its laboured storytelling. There is a lot of murder, but this isn't happy-go-lucky bloodshed. "I shot Marvin" flippancy is replaced with dark and bitter meditations cleverly commenting on our desire for violence and our consequent repulsion. It is a testament to Goddard's writing, and the acting, that the moments of brutality are genuinely shocking.
However, the scenes of child abuse and sexual abuse sit uneasily with the poppy images crafted by Seamus McGarvey's cinematography. Juxtaposition can be a sharp tool, there is an inspired use of a funky Deep Purple song to build tension, but in Bad Times it is a signifier of the film's split personality – does it want to be the fun or brooding film?
Fortunately, Goddard's all-star cast plaster over some of the frustrating cracks. Hemsworth continues to challenge his star image. Here, the heartthrob is sleazy hot and a decent villain with a demeanour as killer as his abs. Dakota Johnson once again proves that the 50 Shades franchise didn't know what to do with her, and Lewis Pullman plants his flag as an exciting actor to watch.
The ensemble is uniformly great, but Jeff Bridges and Cynthia Erivo give the film gravity as Father Daniel Flynn and Darlene Sweet. Paired together, they invest their characters with soul and offer an emotional peg for the audience to hold onto when the twists become too much. Bad Times at the El Royale is a puzzle. Fiendishly constructed, it's easy to admire but when the credits roll, it's hard to tell what the film is or what it wants to be.
★★★