Altered Carbon Review: A stylish cyberpunk show that's easy to get lost in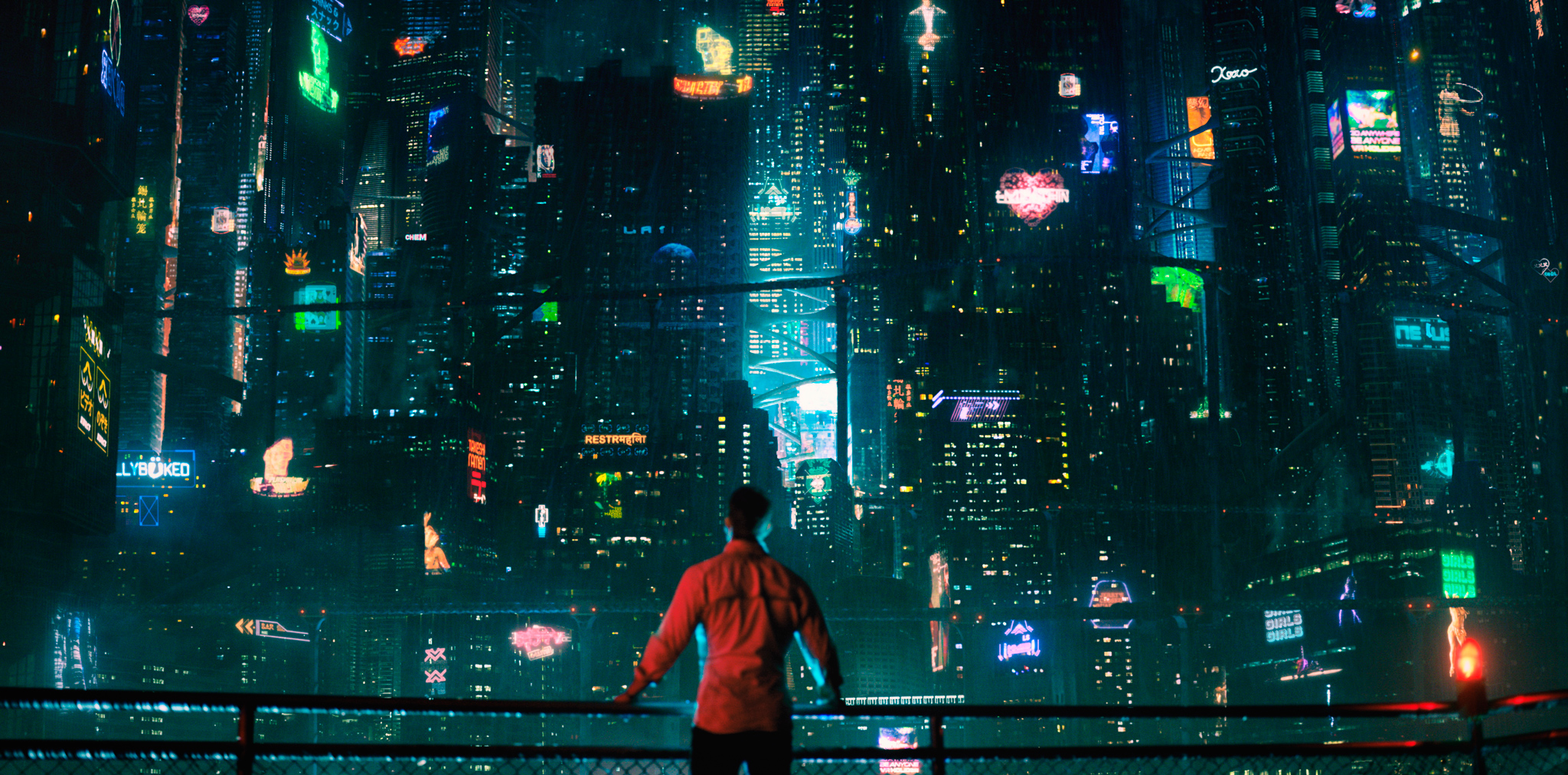 Nobody could accuse Altered Carbon of not giving viewers fair warning of what to expect from the hardboiled sci-fi series. "The first thing you'll learn is that nothing is what is seems", the opening narration tells us. "Ignore your assumptions. Don't trust anything." The voiceover works on various levels, as almost everything does in this latest Netflix original show. It's a caveat for viewers, as well as the characters that inhabit the weird and wonderful world brought to screen by Shutter Island scribe Laeta Kalogridis.
Adapted from Richard K. Morgan's cyberpunk noir novel of the same name, the story takes us three hundred years into the future, where society has been transformed by a revolutionary new technology that has digitalised human consciousness. Death is no longer permanent and bodies, known as 'sleeves', are interchangeable. Takeshi Kovacs (Joel Kinnaman, The Killing, Suicide Squad) is our eyes into this world. A former elite interstellar soldier of Japanese and Eastern-European descent, he was imprisoned following the failed rebellion against the new world order and had his cortical 'stack' essentially put on ice.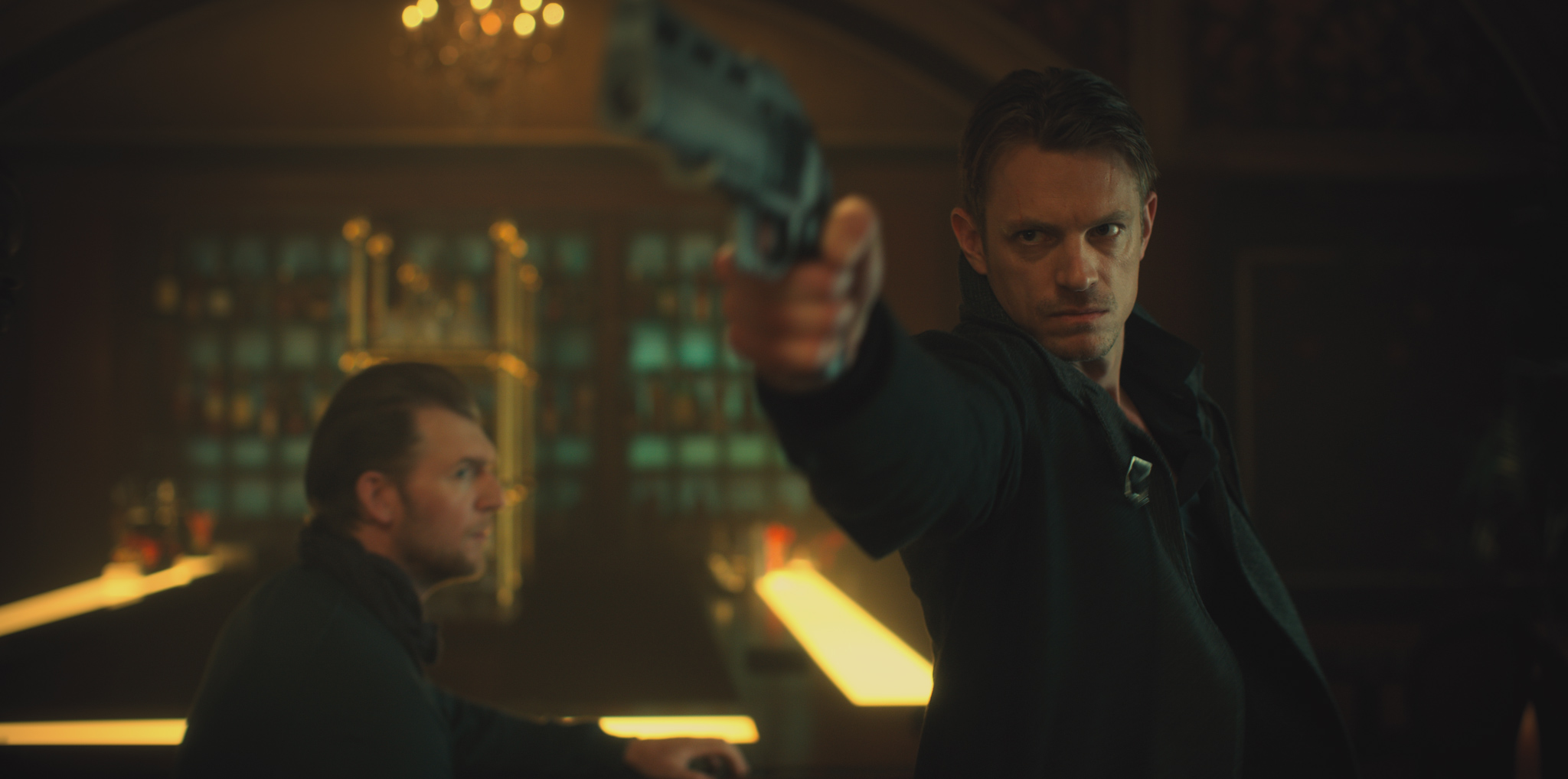 Kovacs is freed from his bodiless prison and given another opportunity at life when his consciousness is inserted into a new sleeve. But there's a catch. There's always a catch. Hired by the long-lived, wealthy and super shady Laurens Bancroft (James Purefoy), Kovacs is tasked with investigating a murder that nobody of ordinary ability and knowledge has been able to solve: Bancroft's own. The police say it was suicide, Bancroft – in a fresh clone sleeve – thinks otherwise. Until Kovacs cracks the case, Bancroft owns him; and if he can't solve it, he'll never be free.
Hounded by dogged detective Kristin Ortega (Martha Higareda), who has her own reasons for keeping an eye on the former super-soldier, Kovacs is forced back into this world of crime, money and power, where the system favours the affluent and tramples on the underprivileged. As the series progresses, glimpses of Kovacs' life as an Envoy soldier and a renegade are weaved into the tale, showing his tragic past and what led to his precarious present. Consider that your plot in a nutshell, though there's much more to it.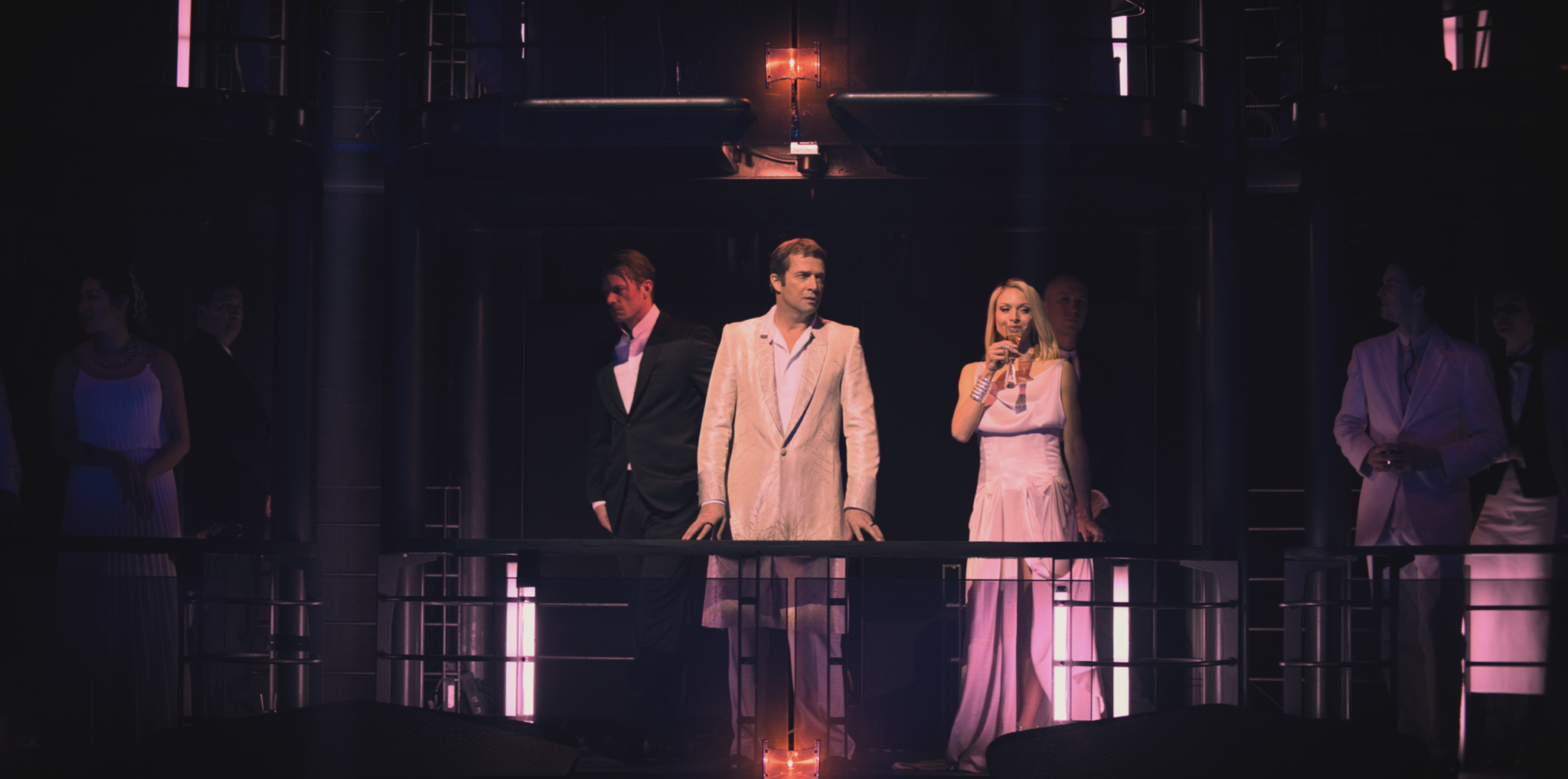 Altered Carbon is at once a futuristic Total Recall-esque thriller and an intricately plotted murder mystery filled with violence, blood, drugs and sex. It wears its stylistic influences firmly on its sleeve; the gritty, neon-soaked cyberpunk noir universe feeling like the eye-popping love child of Blade Runner and Ghost in the Shell. The high-concept sci-fi themes of consciousness and line blurring between humans and AI are equally comparable, as are the complaints of whitewashing that plagued GITS and have hit Altered Carbon even before its release.
Regardless of the show's, at times, copycat approach to genre tropes, it's impossible not to be impressed by Altered Carbon's visual aesthetic. It's absolutely gorgeous to look at and the cinematography revels in all the beauty and ugliness of this future-set world. The contrast between the sprawling cityscape that soars into the sky and the grimy streets leaking into the dystopian underworld is striking, highlighting the social divides that are paramount to the story. The camera delights in the many sensual scenes yet it's the thrillingly choreographed fight sequences – the best of which comes in the premiere episode when Kovacs is accosted in the Raven hotel and John Wick-style carnage commences – that really gets the blood pumping.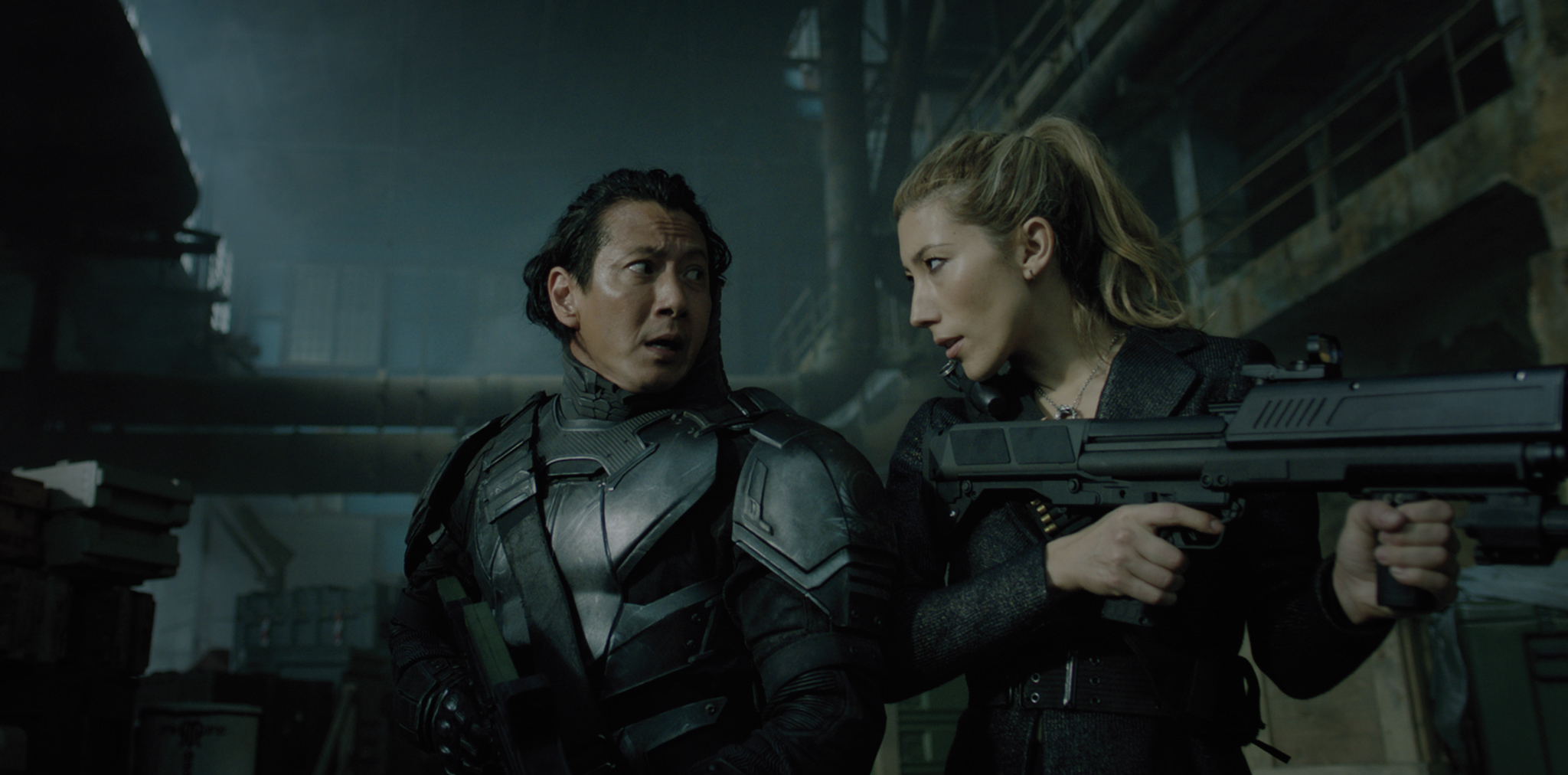 The performances from the diverse cast are equally impressive. As Kovacs' new sleeve, Joel Kinnaman is the ultimate macho soldier, who appears in various states of undress throughout. He's gruff, sardonic and supposedly uncaring, so perpetually blank-faced that it feels like a well-earned reward when he cracks the hint of a smile or momentarily lets down his hyper-masculine guard. Fans of po-faced sarcasm will find plenty to enjoy in Kinnaman's performance. However, it's his counterpart Will Yun Lee who really steals the show as the original Kovacs, imbuing the character with a rough, roguish charm that future Kovacs is lacking (understandably so, given he's lost everything and everyone he loves).
Borrowing the eerie confidence and brutality he brought to the role of Joe Carroll in The Following, James Purefoy makes it easy to both like and loathe Bancroft at the same time. Martha Higareda borders on one-note as the determined and strong-minded Ortega, but she brings a much needed humanity to a series where humanity is severely lacking. Yet the underused star here is Chris Conner's Poe, the ancient AI proprietor of the Raven hotel who aptly inhabits the psyche of Edgar Allan Poe and is an utter delight in every single scene he's in.
The pace occasionally stalls and if you don't pay close attention, you're likely to lose track of some of the more minor plot threads, but if you can ignore the few negative elements that rise to the surface across the show's ten episode run, Altered Carbon is easy to get completely lost in. It's clever and stylish with the all-round brilliant performances you'd expect from a Netflix original. There's also huge potential for a second series, so let's hope there is one.
★★★★
Altered Carbon arrives on Netflix from 2 February.