All Their Minds In Tandem – David Sanger Review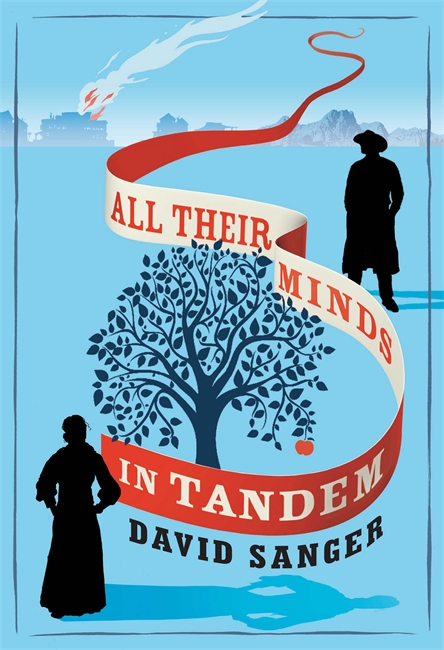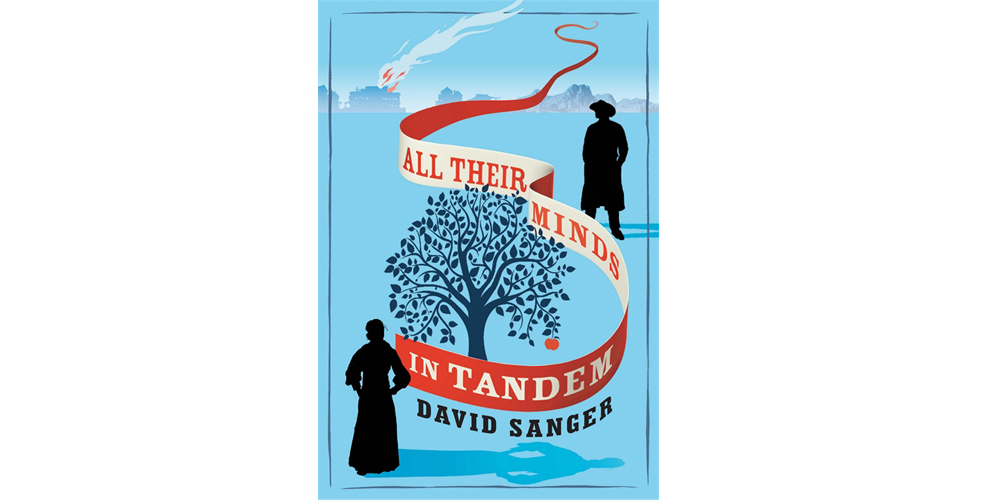 "The war is done but your troubles are not. Forget or else remember better things."
Imagine for a second that you've experienced the traumas of war, something that haunts your mind and is impossible to forget. Now imagine if someone told you that they could erase those horrible memories and replace them with something pleasant. Would you take them up on that offer? Would you want your mind tampered with?
David Sanger's debut novel, All Their Minds In Tandem, explores this idea to masterful effect. We're transported back to West Virginia in the 1800s, where a half-built town stands in the shadow of the American Civil War. The conflict might have ended over a decade ago but the physical and mental scars still linger, hiding in people's hearts and minds.
Enter The Maker, a mysterious stranger otherwise known as Emerson Limeflower. He's gifted with an ability to alter memories; he can mould them, twist them, amend or remove them. He can also make people remember, something that's more dangerous than it sounds on paper.
Emerson sets to work on the town's outwardly amiable Doctor, Umbrund, who's desperate to remember a past he has forgotten. While working on the Doc's mind, Emerson encounters a myriad of curious and quirky townsfolk who each have their own memories they're either clinging desperately to or would rather forget.
There are the inquisitive Marianne sisters, the three siblings who Emerson lodges with. There's Odell, a shy and awkward pianist, and his sister Ora, the town's lusted-after beauty. Then there's Clay, a brutish bully masquerading as a southern gent, and 'The Bird', an enigmatic creature who everyone assumes must be a deformed monster because nobody has ever seen her face.
"Ain't nowhere in the world where stories don't exist. That place was the same…"
Emerson's arrival creates a domino effect that touches all these small-town characters' lives. He is not the root of their problems, nor is he the answer, but his arrival is the catalyst for the events that unfold. These characters are tethered by their memories, memories that anchor them to their town and the people in it. Emerson merely helps to set them free.
The origins of Emerson's gift are never explored and that's ok; the story isn't about why he has this extraordinary ability, it's how he uses it. The morality of his gift is one that runs throughout the story, as is the idea that a memory isn't always the most reliable of things. Would people act differently if they knew a memory could simply be erased? Would they be more likely to commit crimes if they didn't have to live with the knowledge of what they'd done?
What surprised me most about this book was just how unpredictable it was from the start. I thought I had it all figured out but each chapter threw a different curveball, twisting and weaving so that it was impossible to guess what might happen next. There were moments of humour peppered throughout, as well as moments so devastating that I held my breath whilst reading them. As with all great stories, justice isn't something that's easily obtained and the good characters don't always get a happy ending.
There's something wonderfully cinematic in Sanger's writing, each page playing out like a scene from an old-fashioned movie; something Emerson himself would be proud of. Like his character, Sanger is a storyteller and an imaginative one at that. There are some books that I wish I could erase from my memory, his isn't one of them. All Their Minds In Tandem can stick in my mind for as long as it likes.
★★★★
All Their Minds In Tandem by David Sanger is out 7th April in hard back (£14.99, Quercus)