10 TV shows to look out for in 2022

Obi-Wan Kenobi is ancient history, the Ms Marvel finale has been and gone, and you've probably run out of Stranger Things theories by now. Luckily, none of this means that good TV will be hard to come by as summer turns to autumn before what will hopefully be a more Covid-free winter than the last one. So grab some snacks, check that your streaming site subscriptions are still working, and get ready for all the brilliant-sounding shows you have to look forward to throughout the rest of 2022.
Poor Iain De Caestecker just can't catch a break with the (fictional) women in his life. If you recognise the Scottish actor then you probably spent several years watching Marvel's Agents of S.H.I.E.L.D. And you probably wanted to reach through the screen and give him a big hug as, among other traumas, his character Leopold Fitz is constantly torn apart from and struggling to reunite with his lab partner and soulmate, Jemma Simmons. Now he's playing Gabe, a mild-mannered Ambulance Service phone operator whose life is thrown completely off-balance when he takes a call from a terrified woman who appears to know him from a long time ago. Under pressure to find out who she is, Gabe is plunged into what one critic describes as "a thriller which truly lives up to the name". If you like hanging on the edge of your seat, you'll love this three-part miniseries. (Available from 17 July on BBC One and BBC iPlayer.)
Before you start rolling your eyes: no, this isn't a rip-off of Stranger Things. The comic book series it's based on started in 2015, and we didn't meet Eleven and the gang until the year after. Written by Brian K. Vaughan and illustrated by Cliff Chiang, the books chronicle the adventures of four young girls in 1980s Cleveland. The morning after Halloween, Mac, Tiffany, Erin and K.J. are delivering their town's newspapers as usual, when they are suddenly launched into a time travel adventure. Encountering their own future selves along the way, the girls must choose between embracing or rejecting their destinies – and possibly also save the world. Sofia Rosinsky, Camryn Jones, Riley Lai Nelet and Fina Strazza play the four leads, while comedian Ali Wong is stretching her dramatic wings as a grown-up Erin. Vaughan and Chiang have been on board to assist the production team and if their excitement is anything to go by, comic fans and newcomers alike should be in for a very fun ride. (Available from 29 July on Prime Video.)
If you're not already a fan of Gugu Mbatha-Raw, where on earth have you been? She's acted in everything from period dramas to Black Mirror, although you'll most likely recognise her from her performance as Ravonna in Loki. Now she's starring in Surface, the latest psychological thriller to put its own spin on the classic amnesia trope. Mbatha-Raw plays Sophie, who's lost her memories after an apparent suicide attempt and… well, let's just say the key word there is 'apparent'. She seems to be struggling to gain a sense of her own identity as her suspicions grow, questions go unanswered, and don't get me started on the man who says he's her husband… (It doesn't help that he's played by Oliver Jackson-Cohen, a.k.a. Elizabeth Moss' abusive husband in 2020's The Invisible Man – although you might also recognise him as Luke Crane from The Haunting of Hill House.) Director Sam Miller, meanwhile, won two Emmy awards for his work on I May Destroy You, so this new set of lost memories is clearly in safe hands. (Available from 29 July on Apple TV.)
Whenever Neil Gaiman gets his hands on a story, it's a clear sign that the end product will be very unique, sometimes dark and always entertaining. You've heard the one about the angel and demon who fell in love (come on, everyone can see it) while stopping the apocalypse. Now, get ready for – deep breath – Morpheus, the King of Dreams and one of DC Comic Books' seven Endless beings, breaking free from 105 years of imprisonment and setting out to restore order to his kingdom of The Dreaming, which… on second thoughts, I give up. But don't let confusion put you off – not only is the show based on Gaiman's universally acclaimed comic books, but the cast looks extremely promising. You've got David Thewlis from Harry Potter, Jenna Coleman from Doctor Who, Kirby Howell-Baptiste from Killing Eve and Gwendoline Christie from Game of Thrones, to name just a few. Even better, those last two are playing none other than Death and Lucifer. Say that you don't want to watch this now, I dare you… (Available from 5 August on Netflix.)
Game of Thrones is something of a blot on popular culture after that turbulent last season and its notoriously, maddeningly disappointing finale. (Has anyone called it the Franchises Featuring Monsters Known As 'The Others'Curse yet? Because they totally should.) Still, there are surely plenty of fans out there hungry enough for more Westeros content to be counting the days until this show premieres. Commissioned the same year that Game of Thrones ended, House of the Dragon will serve as a prequel depicting the events leading up to and throughout the civil war that ousted your favourite Khaleesi's family from power. Matt Smith, a.k.a. my favourite Doctor and everyone's favourite Prince Philip, plays the delightful-sounding Daemon Targaryen, with Emma D'Arcy and Rhys Ifans among his well-known castmates. (Available from 21 August on Sky Atlantic and NOW.)
The Lord of the Rings: The Rings of Power
Aside from the usual suspects whinging about the showrunners' audacious decision to cast not-white people (you know, in the fictional universe that includes wizards, dwarves and sentient humanoid trees), it's fair to say that even those of us who aren't die-hard fans are at least a tiny bit excited to see this prequel series. (Yes, another one.) With some yikes-inducingly big shoes to fill after the meteoric success of J.R.R. Tolkien's original novels and the film adaptations, Rings of Power is set thousands of years before the events that make up their plots. Not that a few millennia is going to stop Elrond and Galadriel from leading the cast. In particular, Morfydd Clarke as Galadriel will be one to watch: her CV isn't long but it includes a spine-chilling performance in horror film Saint Maud. Keep an eye out, too, for Australian actress Markella Kavenagh (playing hobbit Elanor 'Nori' Brandyfoot), whose star is clearly rising after her acclaimed film debut in lesbian teen romance My First Summer. (Available from 2 September on Prime Video.)
Wahala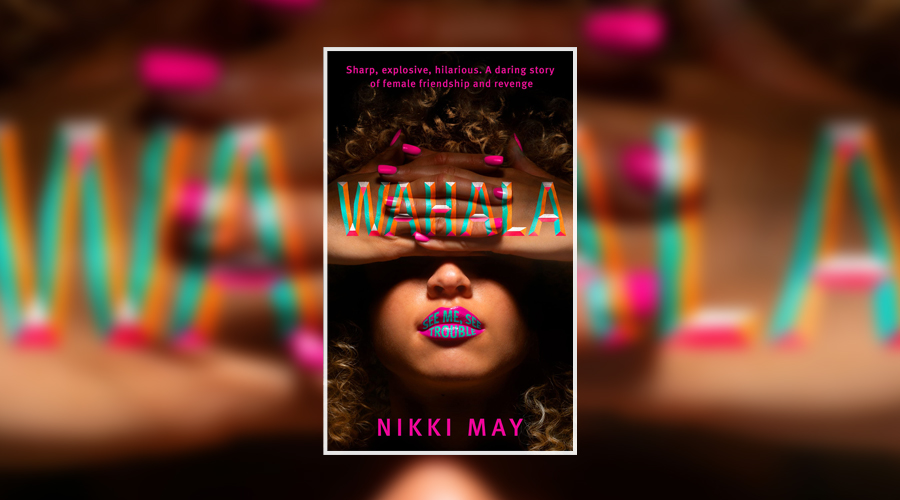 It's always a bit weird when a new person joins your friend group, but of course they soon turn out to be a nice, normal human and everything works out fine… usually. This series is based on Anglo-Nigerian author Nikki May's debut novel, which tells the story of Anglo-Nigerian friends Ronke, Simi and Boo. From Simi's casually racist boss to Ronke's search for a (Nigerian) husband, they have enough problems already… and then along comes Isobel. Glamorous and determined to "improve" the others' lives, she's newly arrived from Lagos and it's not long before tensions are sky-high, bonds are disintegrating, and secrets from the past are being unearthed with dire consequences. The screenplay is the work of Theresa Ikoko who in 2019 won a British Independent Film Award and scooped several nominations, including a BAFTA, for her work on the brilliant Rocks – a brilliant film which you should absolutely watch, by the way. If you're a fan of Big Little Lies, Sex and the City or Girlfriends, we're told you'll love Wahala. (Coming soon to BBC iPlayer, date TBC.)
If you've been following even the basics of Russia's brutal invasion of Ukraine, you probably already know that its president Vladimir Putin is an almost comically paranoid despot with an ego the size of Mount Doom. But depending on your age, you might not know this chilling story which showed just how far his government is willing to go to silence his opponents. Former Doctor Who star and all-round absolute legend David Tennant – who's played everyone from a not-so-evil demon in Good Omens to the very, very evil Kilgrave in Marvel's Jessica Jones – plays Alexander Litvinenko, a prominent critic of Putin who fled Russia in 2000. Six years later he was dead from radiation poisoning, almost certainly on the orders of Russia's secret service and with Putin's approval. With a screenplay penned by George Kay, best known for his work on Lupin and Criminal, Litvinenko (what is it with this man and one-word titles?) will follow the international intrigue-stuffed police investigation, the dying Litvinenko's vital role as a witness to his own murder, and the incredible work of his widow Marina Litvinenko in her decade-long fight to get some semblance of justice. The series will premiere on ITVX, ITV's new streaming hub set to launch sometime in 2022, before being broadcast on other ITV channels. (Coming soon to ITVX and other ITV channels, date TBC.)
Now that the Game of Thrones, Sex and the City and Stranger Things fans are all happy, it's about time we got around to those of you who can't stop watching HBO's Succession. Also billed as "a love letter to Black London", this next ITV drama was written by Abby Ajayi, whose previous credits include How To Get Away With Murder. Her script follows the successful, aspirational and insanely wealthy Richards family whose patriarch, Stephen, runs a multi-million pound cosmetics empire. After he suffers a stroke, the future of his business ends up hanging in the balance as the family's secrets and lies come out into the open. Hugh Quarshie, a veteran actor whose CV includes playing Othello at the RSC and being a popular long-running character on Holby City (for non-British readers, it's like Gray's Anatomy but the staff are more underpaid and drink a lot more tea), plays Stephen. British-Nigerian actress Deborah Ayorinde – universally praised for her performance in Amazon series Them – plays Stephen's estranged daughter Nina, and Ted Lasso's Sarah Niles is also on board as his second wife Claudia. (Coming soon to ITV, release date TBC.)
The Confessions of Frannie Langton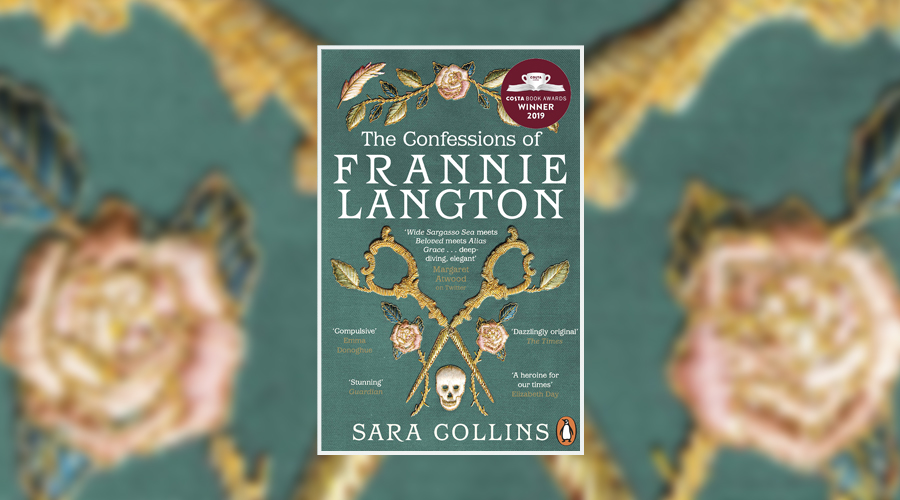 Remember that episode of The Musketeers where Porthos has one too many drinks and wakes up lying next to a dead body? This adaptation is a bit like that – period-typical racism and all – but set in Georgian London with a female protagonist. It's 1826 and Frannie, a young Black woman born into slavery, is working as a maid for George and Marguerite Benham. The bad news: at some point, she's become addicted to laudanum. The even worse news: she's been dragged off to prison after waking up next to the Benthams' dead bodies, with no memory of how she got there. Based on Sara Collins' critically acclaimed debut novel, which won the 2019 Costa First Novel Award, the series will delve into Frannie's journey from a Jamaican plantation to the opulence of Georgian England, while in the present she tries to piece together what actually happened the night of the murder. Karla Simone-Spence stars as Frannie, while Marguerite will be played by Sophie Cookson, best known for playing Roxy in the Kingsman series and the titular infamous model and showgirl in The Trial of Christine Keeler. Collins has said that ITV assembled her "dream cast" for the show, which is all the more reason for book fans – and everyone else, really – to be excited. (Coming soon to ITV, date TBC.)
Honourable mentions: She-Hulk: Attorney at Law (August 17, Disney+), Star Wars: Andor (August 31, Disney+), SAS: Rogue Heroes (BBC One and iPlayer, date TBC), Inside Man Netflix, date TBC), The English (BBC One and BBC iPlayer, date TBC) and Without Sin (ITV, date TBC).