Being told that Unrivalled was a cross between Pretty Little Liars and Gossip Girl was all the draw I needed to start reading this book, but what kept me racing through the pages was undoubtedly the promise of Hollywood schemers, scandals and dreamers, of which Unrivalled had it all. After all, there is nothing more dangerous in Hollywood than the pursuit of a goal, except maybe the lengths people will go to in order to achieve it.
Beginning with the disappearance of LA's reigning It Girl Madison Brooks, the novel quickly jumps back a month to introduce our three main players – wannabe actress Aster, wannabe reporter Layla and wannabe rock god Tommy – as they enter into a competition that will change each of their lives, and not necessarily for the better. With each week that passes Aster, Layla and Tommy are forced to confront how much of themselves they're willing to lose in the quest to win the fortune promised, all while the line between fame and infamy is quickly and irretrievably blurred. 
In Unrivalled then, Alyson Noël has taken the glamorous world we see on our movie screens and condensed it down into the sum of its more gritty parts: the actress with a history to hide, the musician who can't get his dream to work out, and the girl who is willing to do anything it takes for her chance at fame. But perhaps more impressively, Noël takes four, well-established characters each with their own goals, dreams and ambitions, and manages to turn each of them on their head through bad ideas, bad choices and even worse execution.
Madison is the most interesting player, so it seems only fitting that she's the character we don't see as much of. But, as is the way in Hollywood, she's talked about enough that each of the three other characters form a different, and sometimes damning, impression of her. Aster's story, while compelling, is largely predictable, especially when compared to the trajectory of the others, and Tommy surprises you purely for the reason that you don't think he can. But for me it was Layla who saw the most change, and who managed to completely flip from the likeable character I wanted to succeed in the early chapters into a quick study of all the worst aspects of celebrity culture until you don't think she can sink any lower.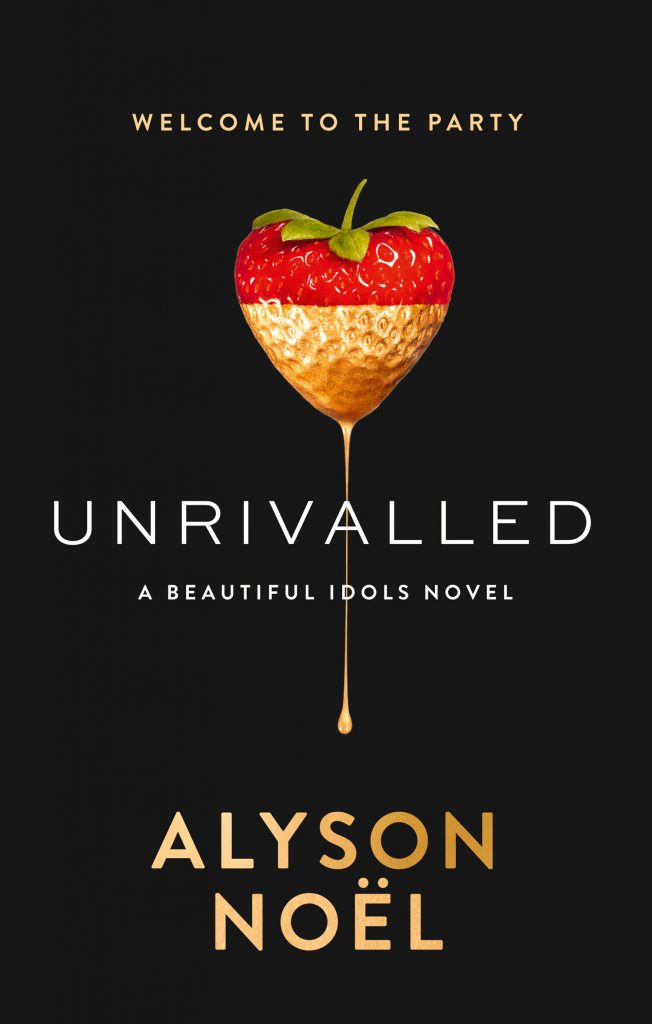 Ultimately, these characters will surprise you and it's in large part due to Noël's expertly executed plot turns and story arcs. When everyone is out for themselves, there's no telling what will happen next, and that's a fact that is taken advantage of with every passing chapter.
And, of course, there's the clincher to consider, appearing before you even start the first page: the epigraph. I've always been a sucker for a good one, and Unrivalled employs the use of one of the best Shakespeare quotes out there: "All that glitters is not gold." It's a theme that is perpetuated throughout the novel, and one Noël picks up articulately from the very first page. With phrases like "In a city that feeds off youth and beauty, Hollywood Boulevard more closely resembles a former screen siren who's seen better days" at your disposal, this is a prose that's worth sinking your teeth into. 
With its central plot unfolding after dark in amongst the young, hot nightspots of Los Angeles and chapter titles flicking from one bestselling or iconic record to the next, Unrivalled is a fast-paced Hollywood tale for the younger millennial generation that still manages to hold onto all of the mystery and glamour we've come to expect from world's most famous city. You never know what's lurking beneath the pretty, seemingly untouchable surface – but finding out will be (and is) a hell of a ride.
★★★★