There Was A Crooked Man Blu-ray Review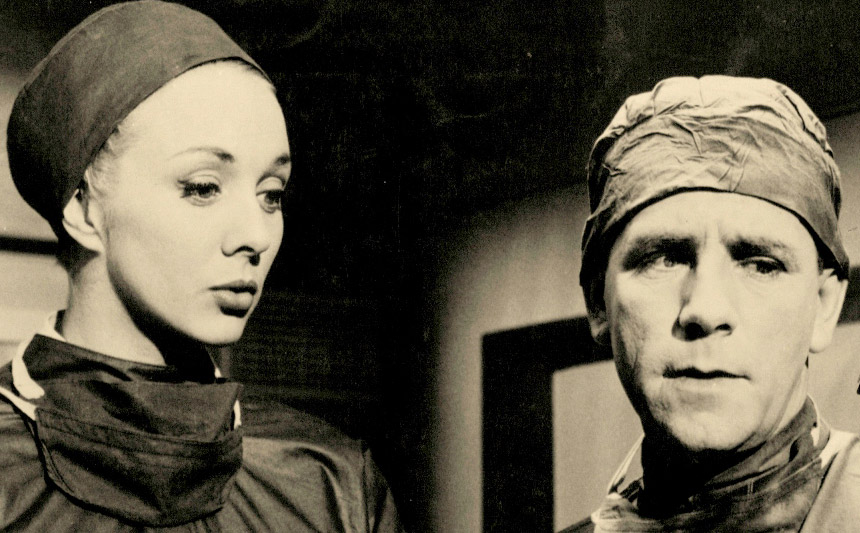 By 1960 Norman Wisdom was, apparently, itching to escape the straightjacket of the tight suit that he wore in films like Trouble In Store, One Good Turn, The Square Peg, and so on. In these, Wisdom had invented the character of a loveable, naive, good-hearted fool; whatever the critics thought, cinema audiences loved them. Hence his appearance in a rather different role in There Was A Crooked Man, where he plays  Davy Cooper, an ex-commando explosives expert drawn from the straight and narrow by the prospect of easy money. The screenplay was based on the play The Odd Legend of Schulz by James Bridie; Bridie was, apart from being one of the cofounders of the Citizens Theatre in Glasgow, a prolific playwright and an adaptor of Moliere and Ibsen.  
While TWACM might be a little more cynical than his previous work, this is not a gritty crime thriller or drama – it's still a farce with plenty of slapstick humour, involving Cooper's relocation to a mill town in the North of England under the control of a Mr McKillop, mill owner and mayor.  After uncovering McKillop's scheme to swindle the townspeople of their savings via investment in a fake redevelopment company, Cooper is framed for a robbery and devises an elaborate plan for revenge against McKillop involving a different redevelopment plan for the town – in this case, it's used as a US Army missile testing range. Cooper is assisted in his plan by his former criminal gang led by Adolf Carter, played brilliantly by Alfred Marks as a suave, good humoured thug with a thin veneer of sophistication.
I have to say – I loved Norman Wisdom's better known films when I was a child, and I was curious to see whether my sense of humour had matured since I was seven years old. Thankfully it hasn't; a man howling with pain when his hand is trapped in a lift door, or being inadvertently pulled into a wool processing plant in pursuit of an errant oil can – these things are as funny as ever.  
As for Norman Wisdom's performance, he projects a certain unexpected laconic coolness at times. Davy Cooper's character might have been more of a stretch than the gump who inspired such diverse figures as Robbie Williams and Enver Hoxha – but we're not looking at Robert Mitchum here. No doubt with the right parts Norman Wisdom could have been a more respected film actor but, as in so many cases, he was stereotyped as a consequence of early commercial success.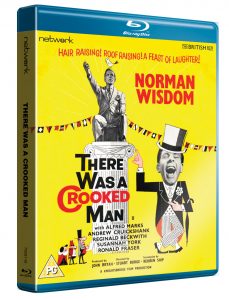 Overall, There Was A Crooked Man is a clever, entertaining and funny film with the occasional unexpected homage – to, for example, Jacques Tati, or to the prolonged silent robbery scene in  Jules Dassin's Rififi (interestingly, four years before Stanley Kubrick's Dr Strangelove, one of the characters poses as a rocket scientist with a heavy German accent. I wonder if Kubrick had seen There Was A Crooked Man).
My opinion? I'd recommend this film to anyone who's a fan of Norman Wisdom, or to anyone with a fondness for comedy that combines genuine wit with slapstick.
★★★★★
There Was A Crooked Man joins Network's extensive The British Film Collection and is out on Blu-ray and via Amazon Video on Monday 30 April.