The Ballad of Lefty Brown DVD Review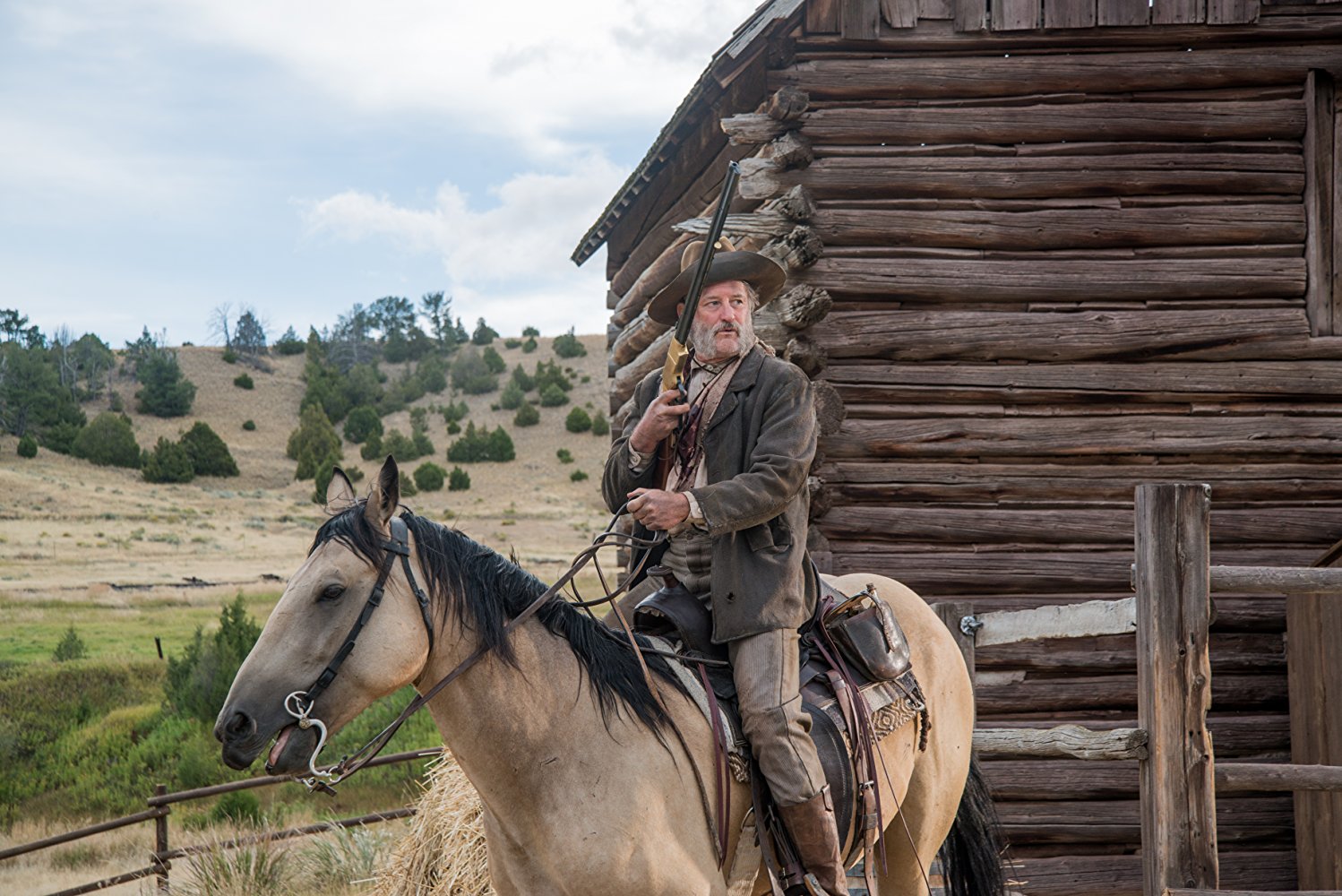 Despite the genre often being declared a dead one, the past few years sure have produced a lot of Westerns. From award-magnet The Revenant to award-repellent Hostiles, via Bone Tomahawk, Hell Or High Water, Wind River, The Hateful Eight, Slow West and many more, filmmakers keep getting drawn back to the wide country. The latest director to heed the call of the Wild West is Jared Moshé, for his sophomore feature The Ballad Of Lefty Brown.
Lefty Brown (Bill Pullman) has been the loyal, if somewhat inept, right-hand man of Eddie Johnson (Peter Fonda) for more than forty years. When Eddie is murdered, Lefty sets off alone to track his killer. No one thinks he can do it, but Lefty is determined to find the man who killed his best friend and discover why.
It's hard to imagine a more perfect match between actor and character than Bill Pullman and Lefty Brown. The two fit as comfortably as a well-worn saddle or a pair of old boots. Pullman's grizzled, compassionate performance is the reason to see The Ballad Of Lefty Brown; it's a pleasure to watch Pullman do his thing, and do it so very well, even if occasionally his voice is so raspy that it renders him indecipherable. Able support is provided by Kathy Baker, Jim Caviezel, Peter Fonda (whose own The Hired Hand is one of the best revisionist Westerns) and Tommy Flanagan.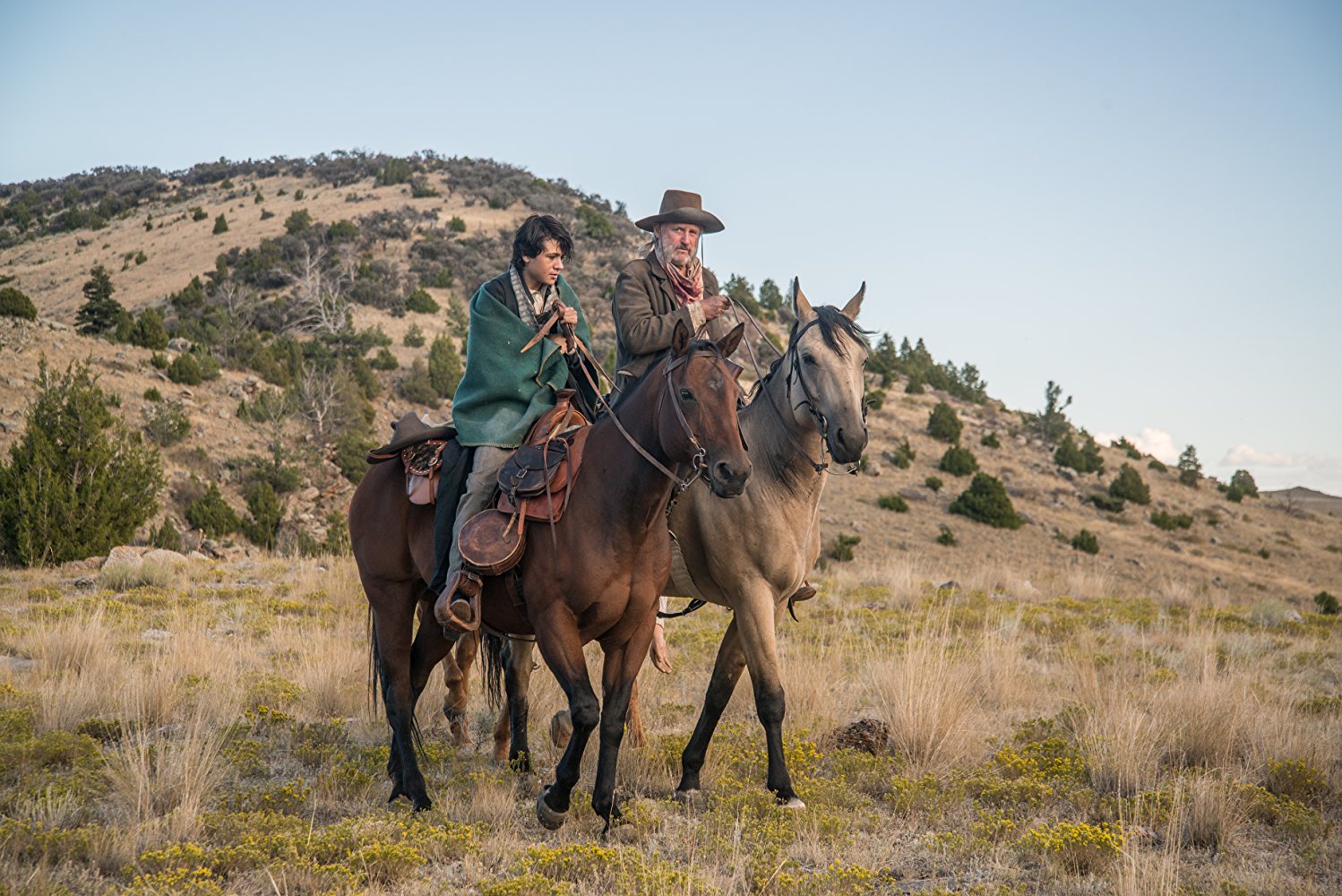 Unfortunately, the screenplay's commitment to Lefty's growth sometimes comes at the expense of the story. Exposition-heavy scenes between Kathy Baker (as Eddie's widow) and Jim Caviezel (as an old friend, and governor of the state) are muddled and heavy, lacking the clarity to make the history of these characters palpable, and weighing the movie down in the process. When we eventually learn who killed Eddie and why, the answer is unsatisfying. It feels as if Moshé's desire to make a Western was much stronger than his desire to tell this particular tale.
Still, there's plenty else here to applaud. David MacFarland's cinematography for one thing. The Ballad Of Lefty Brown is full of sun-bleached blues and yellows. He captures the scenery with the genre-necessitated sweeping lens; some of his compositions are so idyllically pastoral they resemble the paintings of Grant Wood. H. Scott Salinas' music is also worth a mention. Mythic and romantic, it's perfect for the story of a legend in the making.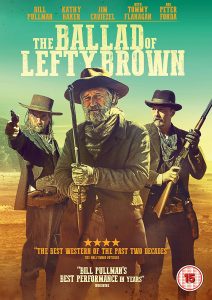 Moshé's movie has an engaging tactility. Though there isn't all that much violence, when it comes, it leaves a mark. Searing sound design keeps the splatter of blood and the rasping final breaths of a hanging man ringing in your ears. These are signs of the classic that the film could have been, if it were gifted with a tauter story and a little more energy.
The Ballad Of Lefty Brown is a very likeable Western, largely thanks to Bill Pullman's warm, lived-in lead performance. It doesn't do anything new, and spends much of its run-time meandering, but you could do a lot worse than spending a couple of hours in the company of Lefty Brown.
★★★
Signature Entertainment presents The Ballad of Lefty Brown on Digital HD 30 April & DVD 7 May 2018
SaveSave