Theatre Review: Operation Elsewhere on Zoom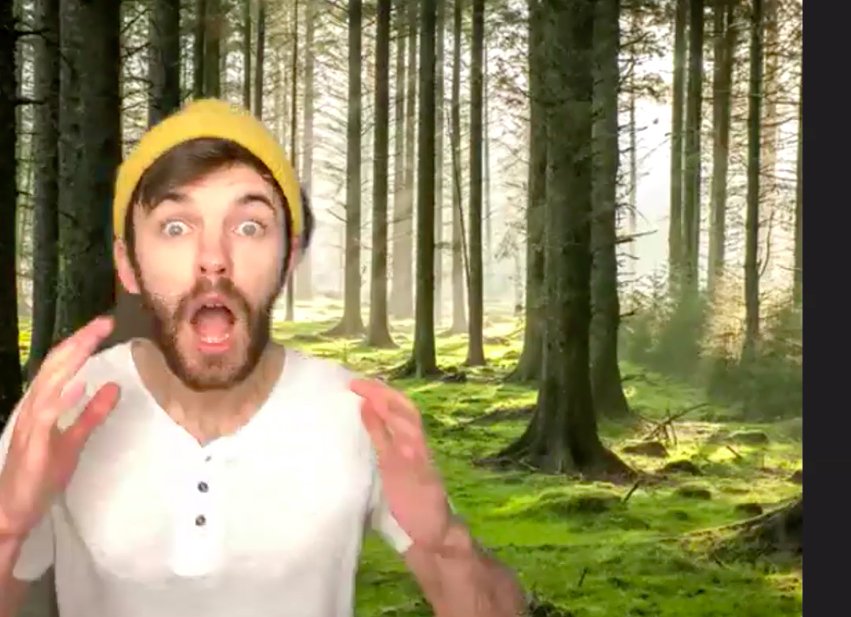 Here is a theatrical journey into a virtual world as Big Telly Theatre explore Irish myths with a unique lockdown style in Operation Elsewhere. Using portals on Zoom they transport intrepid spectators back and forth between the magical Elsewhere and humdrum real world. The cast interact with each other and the audience from the safety of their own rooms, telling a story of changelings, wedding days and rescue missions.
Introducing the rules of the game is Cillian Lenahan as a friendly boarding guard, explaining how the line between real and mystical works. On reaching Elsewhere we meet Puca, a fairy who cleverly creates a variety of worlds with his hands. Chris Grant has a perfect grip of the necessary moves and smoothly delivers the strange new language. He rejects the overzealous application of Colin to become a changeling who then turns to the birdman Mad Sweeney to get him to the real world, which in turn brings turmoil to the marriage of Anya and Dave.
Fortunately the dynamic warrior Scatha is persuaded to come out of retirement and train a rag-tag army, the audience, in the art of war, such as pretending to have bad Wi-Fi. Nicky Harley is an enthusiastic and controlled presence up against a twitchy and evil looking birdman played by Michael Johnston. The misunderestimated Colin is Rhodri Lewis, who displays an endlessly cheerful energy even as he is snuck into the chapel to replace Anya, leaving Dave quite confused. Rosie McClelland and Keith Singleton imbue the bride and groom and a range of their relatives with a hearty dose of love and laughter.
The possible variations of Zoom backgrounds is taken up a notch in this nimble performance which features inventive visual effects. There's an opportunity to annotate a map, interesting use of break out rooms and an extraordinary chase scene that takes in Giant's Causeway. It's pretty tricky to bridge the gap of not having two people in a room together but there are some clever tricks with cameras and props. Director Zoe Seaton has reacted to current restricted circumstances and adapted a lively tale of mixed up worlds into another innovative home performance.
★★★
Operation Elsewhere will be live from 2 – 4 May at 3pm and 7pm daily.