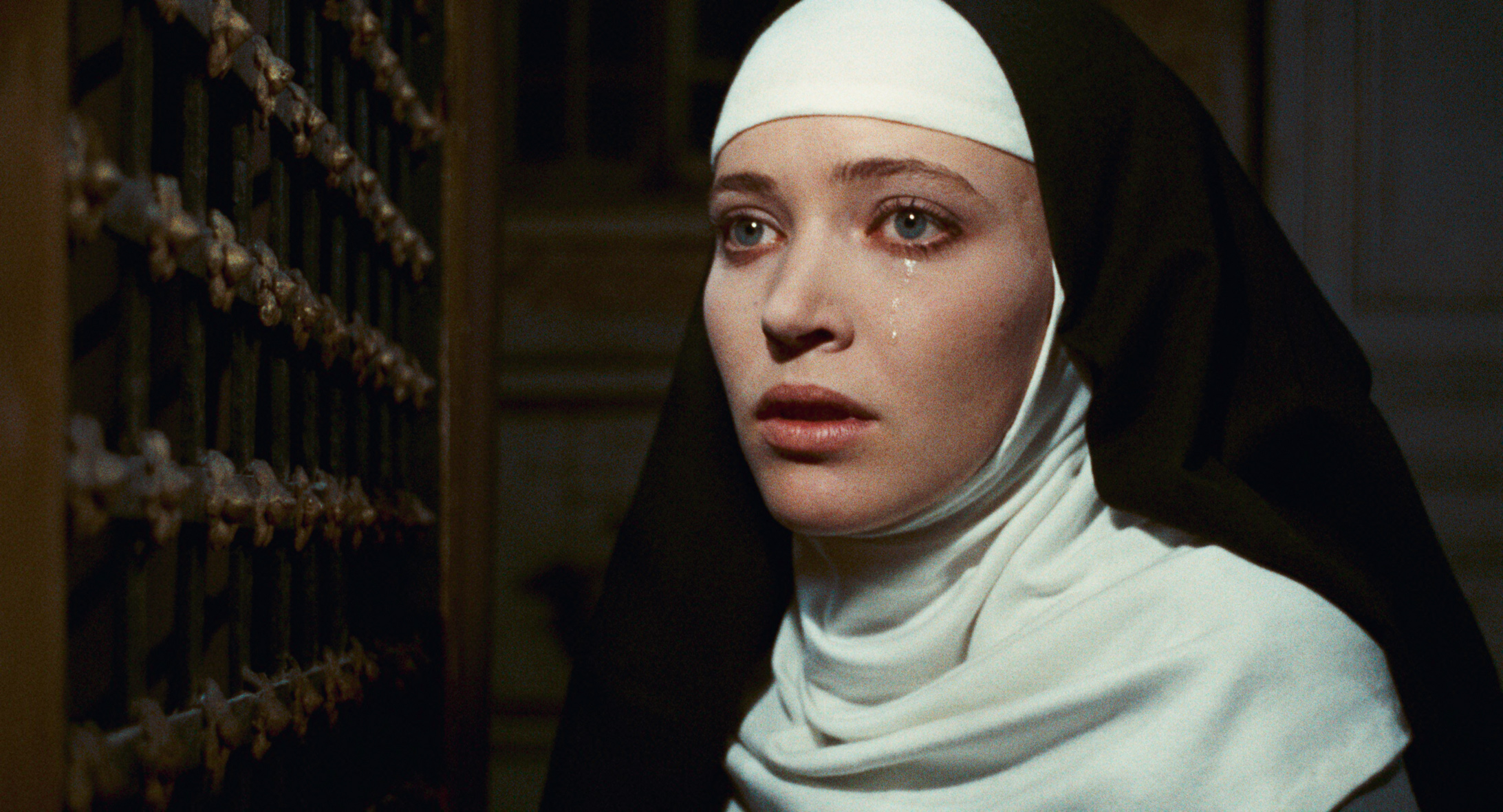 In 1965, by the time Jacques Rivette directed The Nun – based on Denis Diderot's posthumously published 1796 novel La Religieuse – the concept of separation of Church and State had, in theory at least, been established in French law for sixty years or so. Nevertheless, the implicit criticism of the Roman Catholic Church in this story of a young woman forced by her family into a convent generated enough controversy for the film to be banned by the then Minister of Information following protests from religious organisations – despite a slightly sardonic introduction that points out that the church wouldn't behave in such a way now.
The film deals with the story of Suzanne (Anna Karina) who is, at the beginning of the film, about to take her religious vows, but cannot go through with the ceremony. Eventually her parents – for their own selfish reasons, primarily concerning Suzanne's illegitimacy – coerce her again into taking the vows. This time, she follows through, and enters the convent of Longchamp, where she is befriended by the Mother Superior, Mme de Moni. The latter recognises that Suzanne isn't suited to the religious life, but urges her to accept it as her fate.
Following Mme de Moni's death, the new Mother Superior, Sister Saint-Christine, takes a virulent dislike to Suzanne. Following a period of maltreatment and ostracism, Suzanne manages to have her case for leaving the nunnery heard by an ecclesiastical court; her case is rejected, and she is moved to a convent where her Mother Superior, Mme de Chelles, runs a far more light-hearted regime. Mme de Chelles becomes infatuated with Suzanne, but the latter's naïveté is such that she doesn't recognise the nature of the Mother Superior's attraction. Eventually, Suzanne escapes, but her brief period of freedom doesn't end well.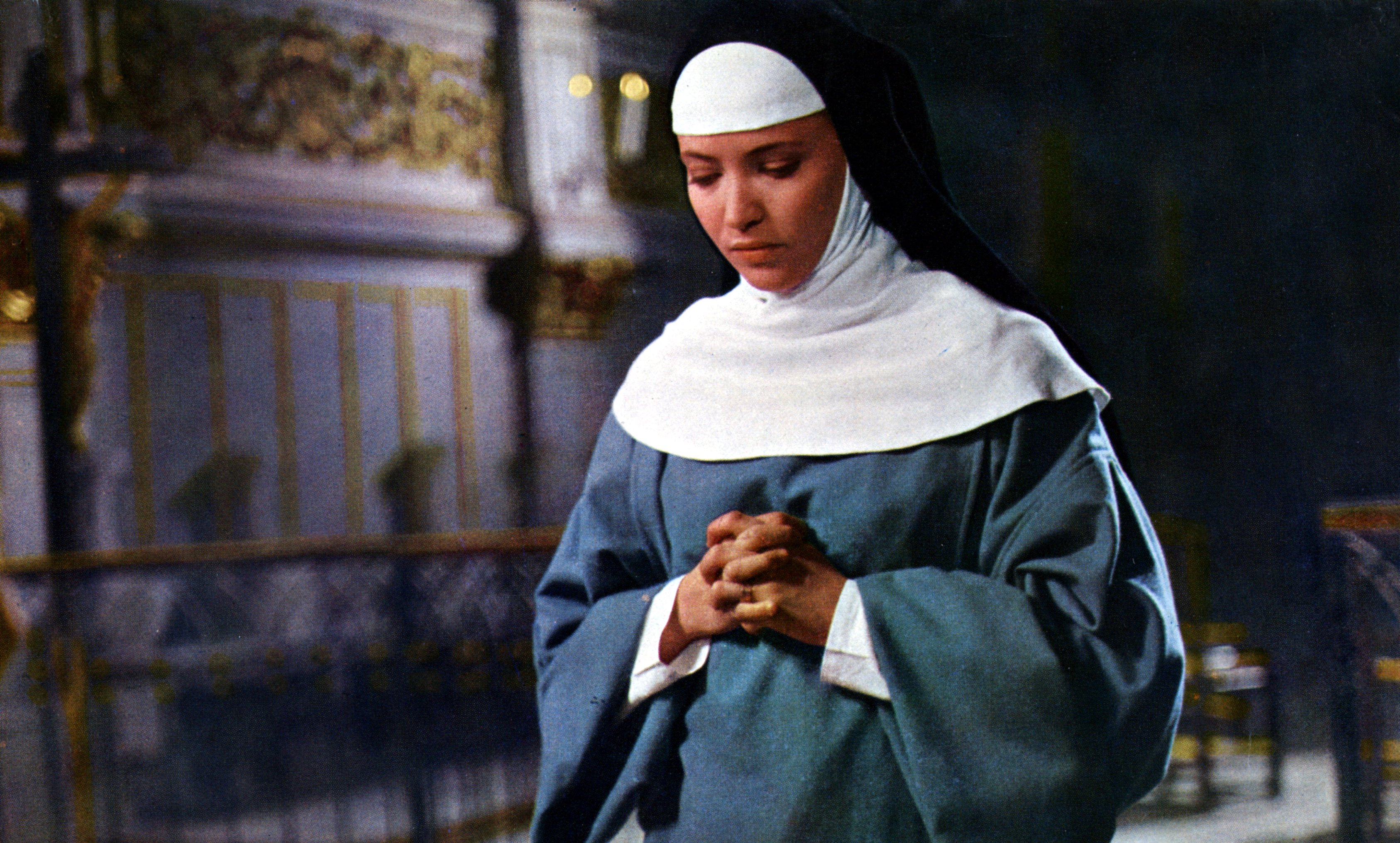 Visually, it's striking. Most of it is shot in muted grey, blue and brown tones, with the occasional splash of brighter colours from, say, a vase of flowers. With The Nun, Rivette and cinematographer Alain Levant assembled a film that's truly beautiful to look at.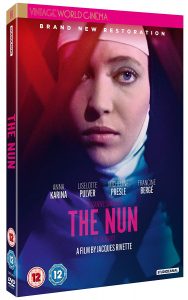 The story itself? Anna Karina is compelling as Suzanne, but there's something a little esoteric in a drama about a young woman tormented by the conflicting demands of religious fervour and the desire for freedom that may make it a little difficult for a modern, secular audience to really engage with.
Anyone with an interest in French cinema generally or the French New Wave in particular should see The Nun.  It's beautifully made, with an austere aesthetic and a well paced storyline. Perhaps if it was made now it would be a little more focussed on the nature of Suzanne's dilemma, rather than on the consequences of it. Nevertheless, it's still an admirable exercise in style, if not in narrative depth.
★★★★
The new 4K restoration of The Nun will be available to own for the first time in the UK on DVD, Blu-ray and EST on 17 September 2018