What would set aside the average relationship novel to make it stand out from the crowd? Would it be the perfect couple, or maybe the amazing friends who inhabit their world, or perhaps just the way you can identify with the situations?
The Night That Changed Everything is all of the above and so much more. It's a novel that's changed the way I view many books about modern day relationships. Written by two authors, Laura Tait and Jimmy Rice, and told from both the male and female perspective, the story encapsulates a bittersweet love story where the reader gains an exclusive insight into the lives and intimate thoughts of the two protagonists, Rebecca and Ben.
Rebecca is a successful architect who is clever, quick witted, doesn't suffer fools gladly and keeps her emotions close to her chest. Ambitious and dedicated to her job, she is the complete antithesis to Ben's character, who, whilst being a great cook, is frustrated and long-suffering in his HR job yet hasn't got the guts to do anything about it. Ben prefers to just jog along and whinge rather than make changes, but when his and Rebecca's worlds collide, romantic sparks fly and they soon find themselves in an enviable match.
Set in present day London, the novel records the cataclysmic results of an off-the-cuff comment about the past which is thrown into the friends' conversation during an unguarded moment. The occasion is Ben's birthday, and he and girlfriend Rebecca are celebrating with their twenty-something friends in a tight-knit gathering, which is all going swimmingly until the bombshell drops.
What follows is how Ben, Rebecca and their close friendship circle deal with the fallout. So much of this story is relatable not only to the multifaceted nature of twenty-something friendships, but to relationships of all ages; there is a measure of Rebecca and Ben in us all.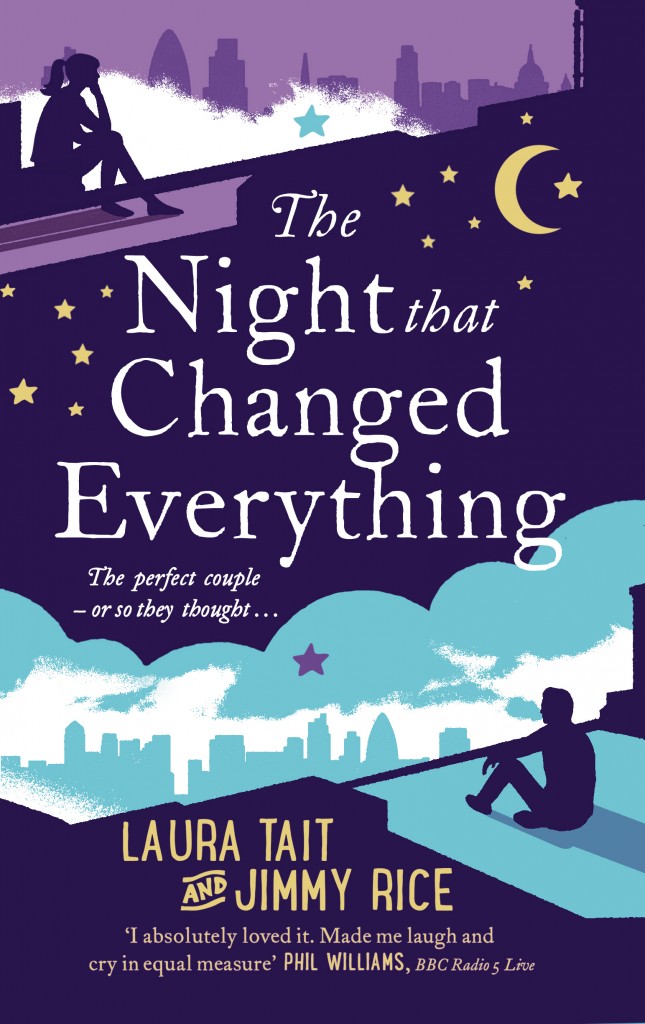 One of my favourite things about this book has to be its charm and believability. When relationships go wrong, close friends and family are often compelled to remain neutral or run the risk of ostracising those involved. I found it fascinating following the female vs. male trains of thought and mind-sets.
At the centre of the couple's likeable cast of friends is the charismatic Jamie, lifetime best friend to Ben, and Rebecca's best friend since University. Jamie is like a magnet to both friends and strangers because he's true to himself, living life exactly how he wants to and loving every moment. Jamie is the glue bonding all the friends, providing candour and humour when all else seems hopeless.
The book is peppered with great little touches of humour, not only by the twenty-somethings but by their families as everyone is drawn into the tale. Tait and Rice write with a keen eye for observation, ensuring that the story always remains true to life.
The Night That Changed Everything is both poignant and, at times, hilarious. Like a rom-com gone wrong it will have you laughing one moment and weeping the next.
★★★★
The Night That Changed Everything was published by Corgi on 24 March 2016.