The Light Between Oceans Review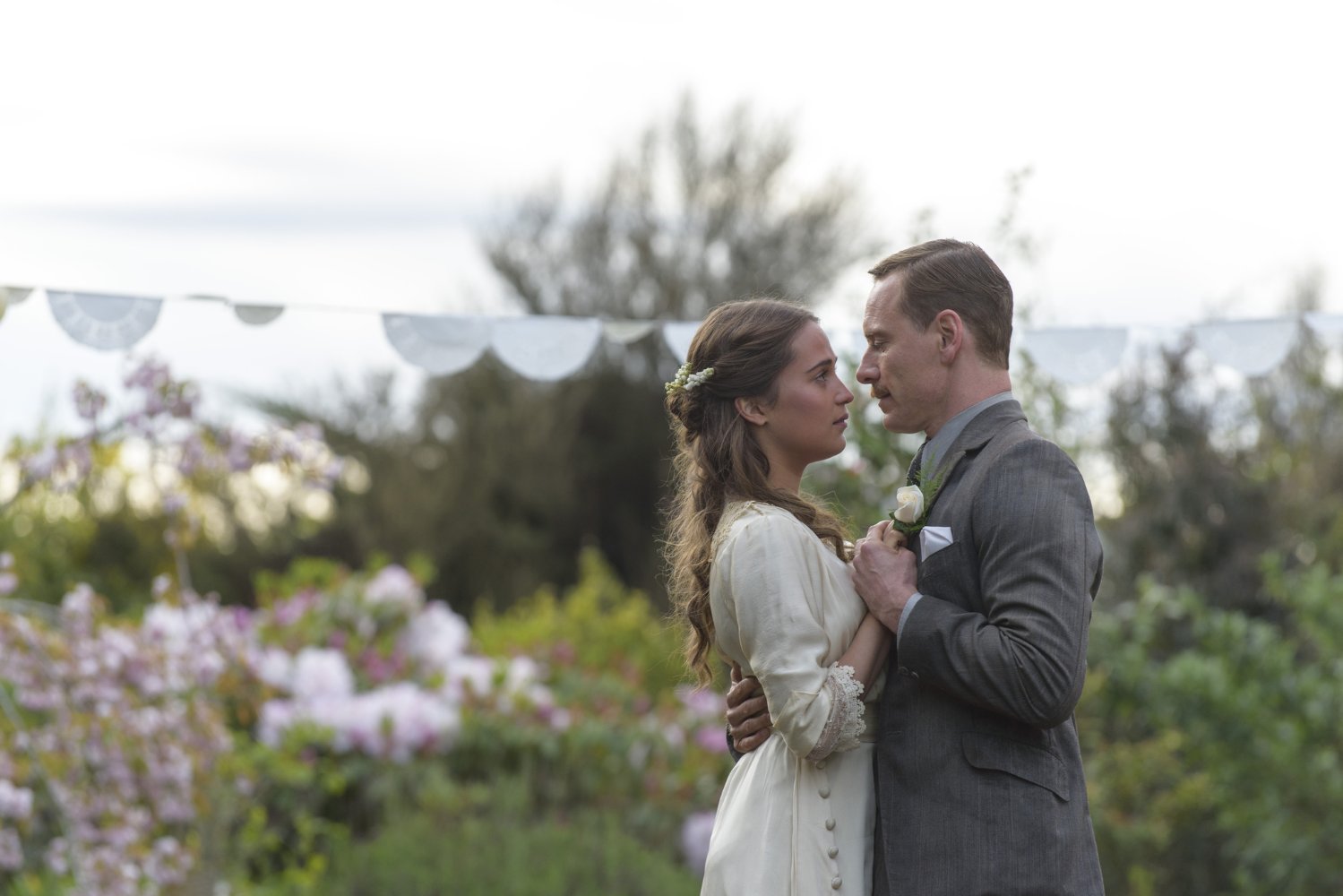 Genre: Drama, Romance
Directed by: Derek Cianfrance
Starring: Michael Fassbender, Alicia Vikander, Rachel Weisz
In a word, The Light Between Oceans can best be described as beautiful. Artfully shot and maximising on every expanse of breathtaking scenery at his disposal, Derek Cianfrance frames his latest relationship introspective within gorgeous coastal imagery and a quiet reflective mood that is effortlessly captured by the film's lead players. But while there's no doubting that The Light Between Oceans is certainly presented with lots of careful, meticulously considered style, the film's substance is something you have to wait a little bit longer to find.
Based on a 2012 novel by M.L. Stedman, The Light Between Oceans begins with World War I veteran Tom Sherbourne (Michael Fassbender) who's wracked with guilt over surviving the conflict and is seeking to remove himself from society by taking up the position of a lighthouse keeper on Janus, a wildly barren and remote island off the coast of Australia. Before he can head out to enjoy his isolation, though, Tom meets Isabel (Alicia Vikander), who's young, earnest and reeling with her own guilt and quiet questions of how to live happily after the war when it took the lives of her brothers.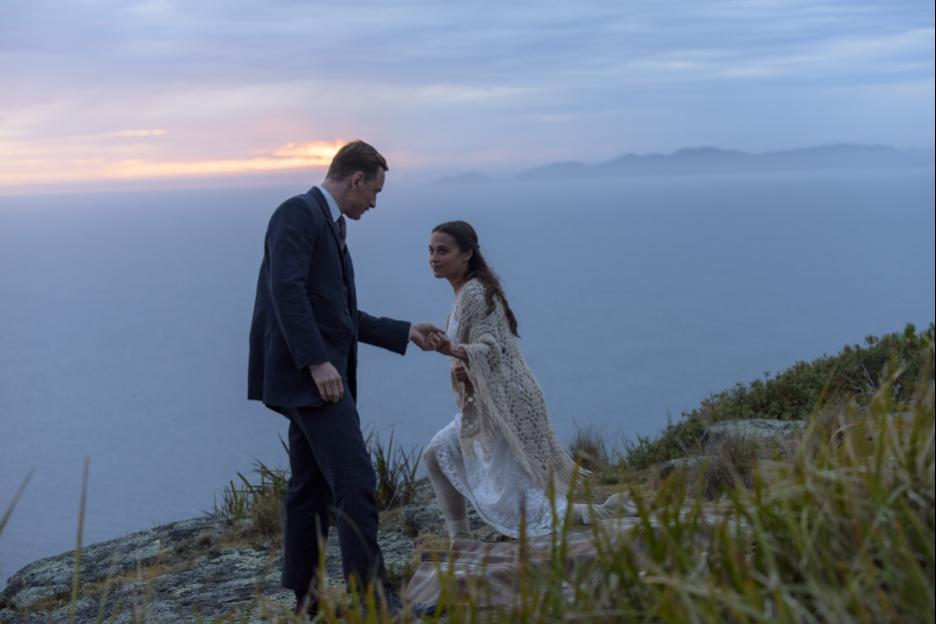 In each other, Tom and Isabel find a kindred spirit and, as they exchange letters and learn more about the other, it's clear that they are a good, warm-hearted match and that their camaraderie extends naturally into marriage, especially as it's the only way Tom can take Isabel out to Janus with him. On their remote island, the newlyweds are happy and deeply loved by one another, but the quiet, romantic mood begins to shatter when Isabel falls pregnant and miscarries twice, stripping away the film's rose-tinted framing to make way for something darker and more primal.
What happens next is no surprise – in fact, it's so intrinsic to the story that it's almost annoying it takes so long to get to in the movie – and when a rowing boat washes up on Janus's quiet, rocky shore with a dead man and a screaming baby, Isabel's determination and unfiltered joy at finally receiving the child she's long wanted and been denied convinces Tom to keep quiet on the circumstances and the couple claim the baby as their own. And this, finally, is where the film can become something altogether more demanding, and more morally complex.
The Light Between Oceans starts slow, focusing on setting the scene and building Tom and Isabel's relationship. But take away the extreme wide angle shots and the artful lens flares, and you're left with just the people at the core of this heart-wrenching story – and it's the strength of those performances that carry this film. Alicia Vikander effortlessly turns the youth and innocence of Isabel on its head in her primitive desperation for a child, while Michael Fassbender carries the intrinsic hurt that comes with being a surviving soldier with him in every scene. Both of these leads embody the emotions and motivations of their characters so well that you believe in everything they do, even when they make choices you don't necessarily agree with.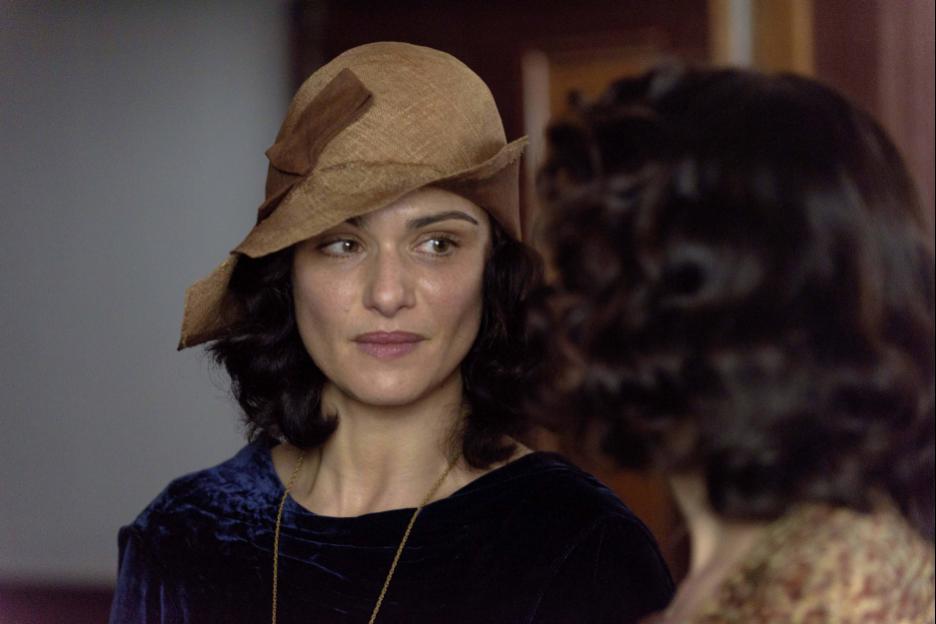 But when it comes to Rachel Weisz, another deep-rooted anchor of the story, it feels like the film doesn't really know what to do with her. Instead, she is reduced down to simply a grieving widow and mother and even as Weisz's character Hannah is at the centre of one of the film's most harrowing scenes, it's young actress Florence Grace as 4-year-old Lucy that provokes the most emotion. The treatment of Weisz's character is no match for the time and direction invested in Vikander's own powerful performance, which is a real shame for Weisz, her character, and the story as a whole when it's very much the people that make this film.
Like Blue Valentine and The Place Beyond the Pines before it, Cianfrance embraces the unfiltered reality of a relationship at its best and worst here, but unlike these earlier films, The Light Between Oceans is a quieter affair, removed in time and, often, removed from society as a whole. There's probably a few more restrictions than Cianfrance is used to in dealing with a source material, and it's therefore a slow build towards the dramatics and the payoff. But, with the help of fantastic work from its Oscar-nominated leads and a beautiful score by Alexandre Desplat, when you eventually get there, this film delivers one hell of an emotional punch.
★★★★