The Happy Prince DVD Review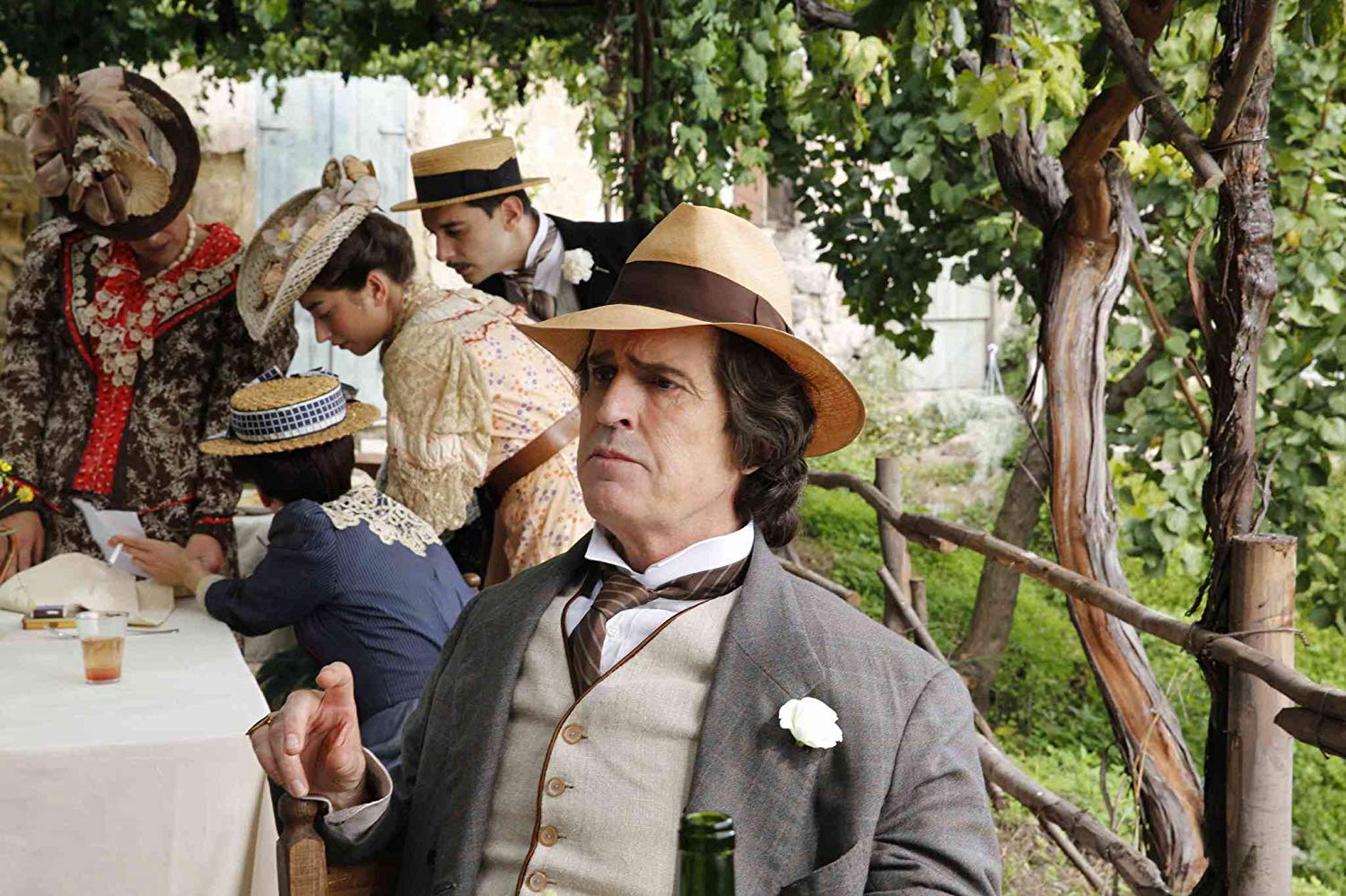 The Happy Prince, written, directed by and starring Rupert Everett, tracks the last years of the life of Oscar Wilde between his exile from England and his death in Paris in 1900. Everett's performance is excellent: at the beginning of the film, there's a hopefulness about his Wilde that gradually becomes eroded by poverty, disappointment and grief at his separation from his wife and two sons.   
The film is bookended by Wilde's narrations of the story The Happy Prince to his sons at the beginning, and to two Parisian street urchins at the end of the film. In Wilde, Brian Gilbert's 1996 biopic starring Stephen Fry, the narrative of that film returned throughout to Wilde reading from The Selfish Giant, another of his short stories, to his sons. Both stories are a bit saccharine, albeit clever and beautifully written morality tales for children – one addresses sacrifice, the other carries an overtly Christian message where Christ's injuries are described as "the wounds of love".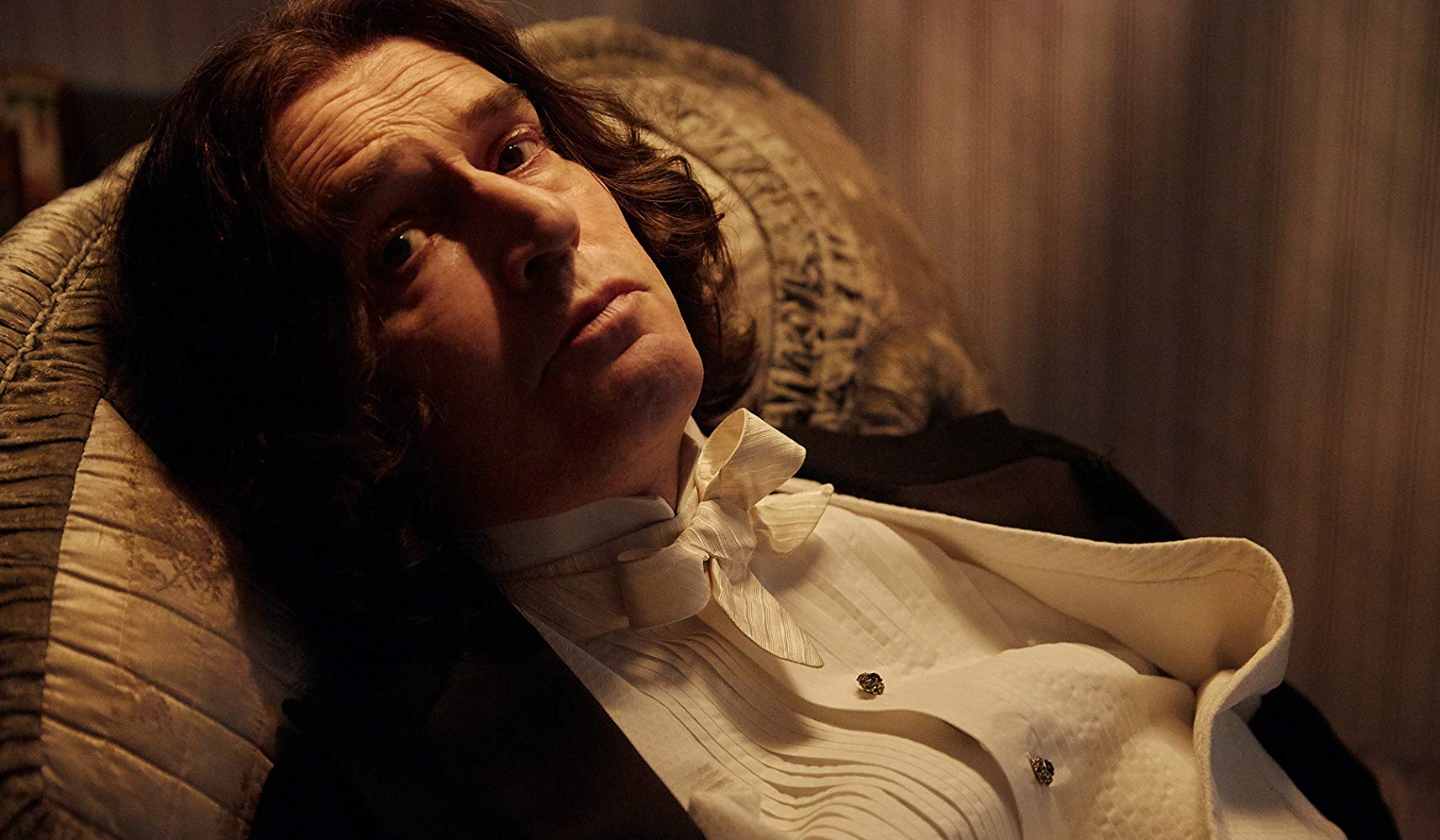 Both films show Wilde's tribulations in his end years as the consequences of loving the toxic Alfred "Bosie" Douglas more deeply than was wise. The two main characters in Wilde's original story of The Happy Prince are driven towards their ends by their sacrifices for others. They're waiting for death, and perhaps that's why it's an appropriate framing device for Rupert Everett's film. Wilde's life post-prison is one of destitution, creative apathy, and loneliness; there's a loss of hope in the character as the film progresses, as Wilde realises that what he's lost – his family, his social and professional reputations, his creativity, the possibility of love – are gone forever, with nothing to replace them but absinthe, cocaine, and the company of young men until the inevitable end in an impoverished Paris hotel. By then Oscar Wilde was marking time with no chance of redemption. The only things of genuine value in his life are the friendships of his literary executor Robbie Ross (Edwin Thomas), and Reggie Gilbert (Colin Firth), and the occasional kindness of strangers.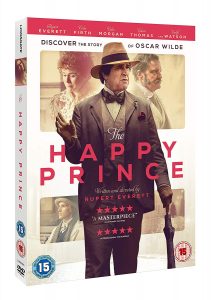 During his last years, Wilde briefly took up again with Alfred Douglas, a decision that resulted in both losing all financial support from their families. Bosie is played by an androgynous Colin Morgan as a recklessly histrionic, vicious, narcissist (which by all accounts he was). Morgan's performance is a bit one-dimensional, but the character is well-written enough to radiate a dark charisma of capriciousness and vanity. Rupert Everett's performance is witty, likeable, and nuanced, whilst Colin Firth and Edwin Thomas are solid in the parts of Wilde's faithful supporters. 
It's an interesting and well acted story, but at times The Happy Prince feels directionless and slightly wandering. Perhaps the direction could have been tightened up a bit; perhaps the film could have been edited a bit more tightly, but nevertheless it's still an impressive directorial debut from Rupert Everett.
★★★★
The Happy Prince is available on Digital, Blu-ray and DVD now, courtesy of Lionsgate Home Entertainment UK