The Gates Of Evangeline – Hester Young Review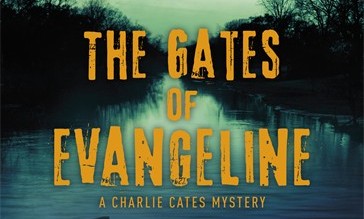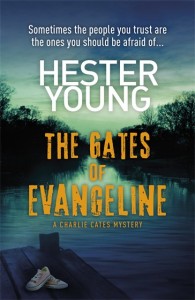 Released: August 2015
Part riveting murder mystery, part supernatural ghost story, Hester Young's The Gates of Evangeline is an atmospheric novel armed with a stash of complex thrills and spooky chills.
The first book in a brand new crime series, Young's debut centres on Charlie Cates, a New York journalist for a trendy women's magazine who's grieving the sudden loss of her only child. Since Keegan's death, Charlie has been troubled by vivid yet cryptic dreams about children and she's convinced that she's losing the plot. These aren't the hallucinations of a traumatised mother though, and Charlie soon realises that these unsettling apparitions are trying to tell her something.
Knowing that her lengthy absence from work will eventually result in redundancy, Charlie takes a commission to write a true-crime book chronicling the disappearance of Gabriel Deveau, the young heir to a notorious Southern dynasty. Gabriel's kidnapping thirty years earlier was an unsolved case but Charlie is adamant she can uncover the truth. What's more, she's sure that Gabriel spoke to her from beyond the grave and she thinks the mystery of his disappearance lies in the Louisiana bayou.
Charlie isn't exactly prepared for the Deveau empire and the many staff that work at Evangeline. The family are a curious and guarded bunch, adept at covering up scandals and threatening outsiders with costly lawsuits. With their father already deceased and their mother on death's door, the remaining Deveau children are simply biding their time, all eyes firmly on the inheritance they'll receive when Hettie Deveau dies.
Whilst Charlie investigates the night Gabriel went missing, she strikes up an unexpected relationship with the Evangeline landscaper, Noah, whose grandparents worked for the Deveaus and also feature on Charlie's possible suspects list. With the help of a local police detective, Charlie uncovers secrets of murder, duplicity, love and devotion, all the while trying to figure out what the children in her visions are trying to communicate.
This is the type of book that sucks you in straight away. As soon as Charlie arrived in Louisiana, I could picture the swampy environment and the sprawling Evangeline estate. I adore a good ghost story and a twisty who-dun-it in equal measure, and I became completely wrapped up in these characters and the numerous crimes that had been covered up. Young is a master at weaving intricate mysteries and she can throw a Gone Girl curveball like the best of them.
What makes the book so readable is Charlie, who's an instantly likeable protagonist. She's the type of woman who's feisty and brave but irrevocably wounded by a loss no mother should have to endure. Evangeline gives her a purpose and helps her to find peace, even if she does have to swim through an alligator infested swamp to get there.
At times dark and disturbing, other times optimistic and heart-warming, The Gates of Evangeline is the type of book I wished would never end. Thankfully the Charlie Cates series is just beginning.
★★★★★