The Summer Of Secrets – Sarah Jasmon Review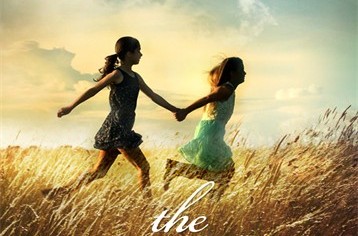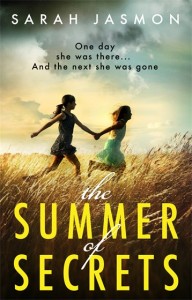 Released: August 2015
It's August, which means there's a constant stream of new books with summery themes hitting the shelves. One book with such seasonal subject matter is Sarah Jasmon's The Summer of Secrets, though it's not a typical sunny story. Absorbing and affecting, this is a coming of age tale about the life-altering ripple effects that even the smallest of actions can cause.
Helen is sixteen years old when the dynamic Dover family tumble into her life. A lonely teenager without any companions, Helen is instantly taken with the boisterous clan who live a bohemian lifestyle free from restrictions and rules. She attaches herself to the family, striking up a mismatched friendship with the provocative and petulant Victoria, developing a crush on music-loving Seth, and building an affectionate bond with young twins Pippa and Will.
As the summer stretches on, Helen gets swept up in Victoria's adventures along the canal where they live. Her days are spent exploring uncharted places, avoiding her miserable drunk of a father in favour of hanging out with her new surrogate family. Despite spending all her time with the Dovers, Helen remains on the periphery of their nonconformist bubble, eager to be one of them even though she doesn't share their free-spirited nature.
All good things must come to an end and Helen's world comes crashing down around her after a particularly rowdy evening, which results in the Dovers vanishing without a trace and Helen being forced to move in with her mother. What's worse is that Helen can't remember what transpired that fateful night. Her father won't talk to her, her mother is being deliberately evasive and she has a sinking feeling it's all her fault. But what could be so awful that it forced the Dovers to leave without even a note to say goodbye?
Switching between that long, humid summer in 1983 and the present day, where Helen is still grappling with the Dover mystery, we slowly lead up to the unfortunate night that changed so many lives. In the present, Helen is a tormented soul, her existence frozen in time because she still can't put the puzzle pieces together.
From beginning to end, we get to see how Helen's life fell apart. As soon as she gets entangled in the Dovers' chaotic world there's an unsettling feeling that it can't and won't last forever. Helen is such an easy character to sympathise with; she's so lonely, so desperate for someone to love and accept her. The Dovers' carefree spirit is infectious, going hand-in-hand with the freedom that comes with summer, and you can understand why Helen is infatuated with them.
Jasmon slowly builds a feeling of suspense and dread as the characters' secrets come spilling out into the open, stealing away the perfect summer that Helen should have had and replacing it with something much more haunting. Her descriptions of life by the canal are wonderfully evocative, aided by the fact that Jasmon actually lives on a canal boat near Manchester. Her love of boats and the water is inspiring, and you're likely to consider booking a canal holiday when you've finished the book.
Poignant and moving, The Summer of Secrets is a gripping story about friendship, loss, regret, and what could have been. With a debut this good, I can't wait to see what Sarah Jasmon comes up with next.
★★★★