The Florida Project Review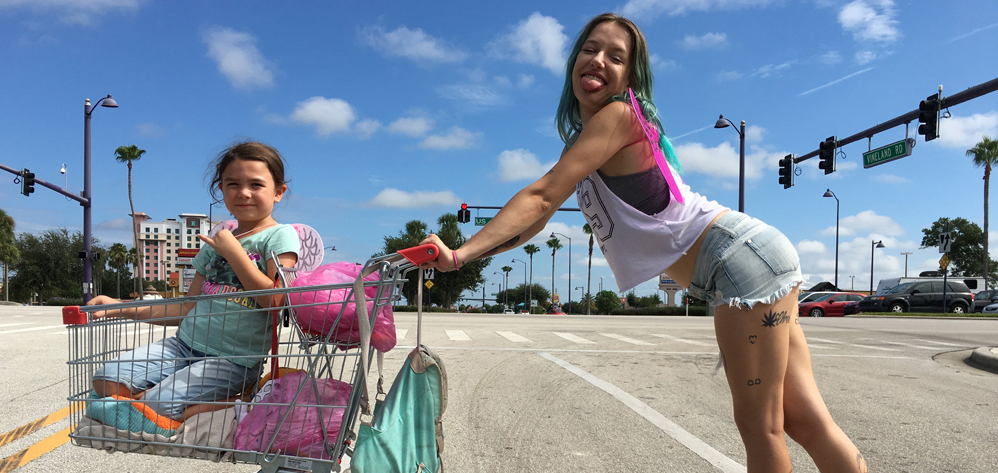 Genre: Drama
Directed by: Sean Baker
Starring: Brooklynn Prince, Bria Vinaite, Willem Dafoe, Valeria Cotto, Caleb Landry Jones
In The Book of Mormon, whose songs were written by Robert Lopez and Kristen Anderson-Lopez, the duo behind Frozen's hit soundtrack, the main character Elder Price sings: "ORLANDO! / I love you / Orlando! / Seaworld and Disney! And / putt-putt golfing!" He buys into the Disney dream, the one with the dreams-can-come-true artifice that causes thousands of tourists to flock to the Magic Kingdom.
The Florida Project is a raw and joyous movie set in the Orlando tourists see but only interact with when they can take advantage of it. This is director Sean Baker calling out the tourist board bullshit and is a sobering take down of capitalism and modern America. Ironically, it is an anti-Disney film Walt Disney would have cherished.
The House of Mouse haunts this movie, physically and metaphorically lurking in the background as a gut-wrenching reminder of capitalism's devastating impact on the people it leaves behind. Scenes take place on Seven Dwarfs Lane, a bride chastises her groom for mistaking the Magic Castle (an actual motel and the film's setting) for the Magic Kingdom, and Halley (newcomer Bria Vinaite) knows "the parks won't hire" her no matter how desperate she is. Corporate capitalism has a brutal dress code: look like this, talk like this, act like this, and Halley doesn't meet requirements.
Vinaite finds Halley's soul even as the young mother is forced into doing more unthinkable things to provide for her child, Moonee (Brooklynn Prince), and keep a roof above their head. Her fights with the caring sheriff of the Magic Castle, Bob (played with sincerity by Willem Dafoe), are painful because these two characters are forced into antagonism by the system. Bob doesn't want to chase Halley for her rent, and he doesn't want to make her homeless for a night. He just has no other option apart from losing his job.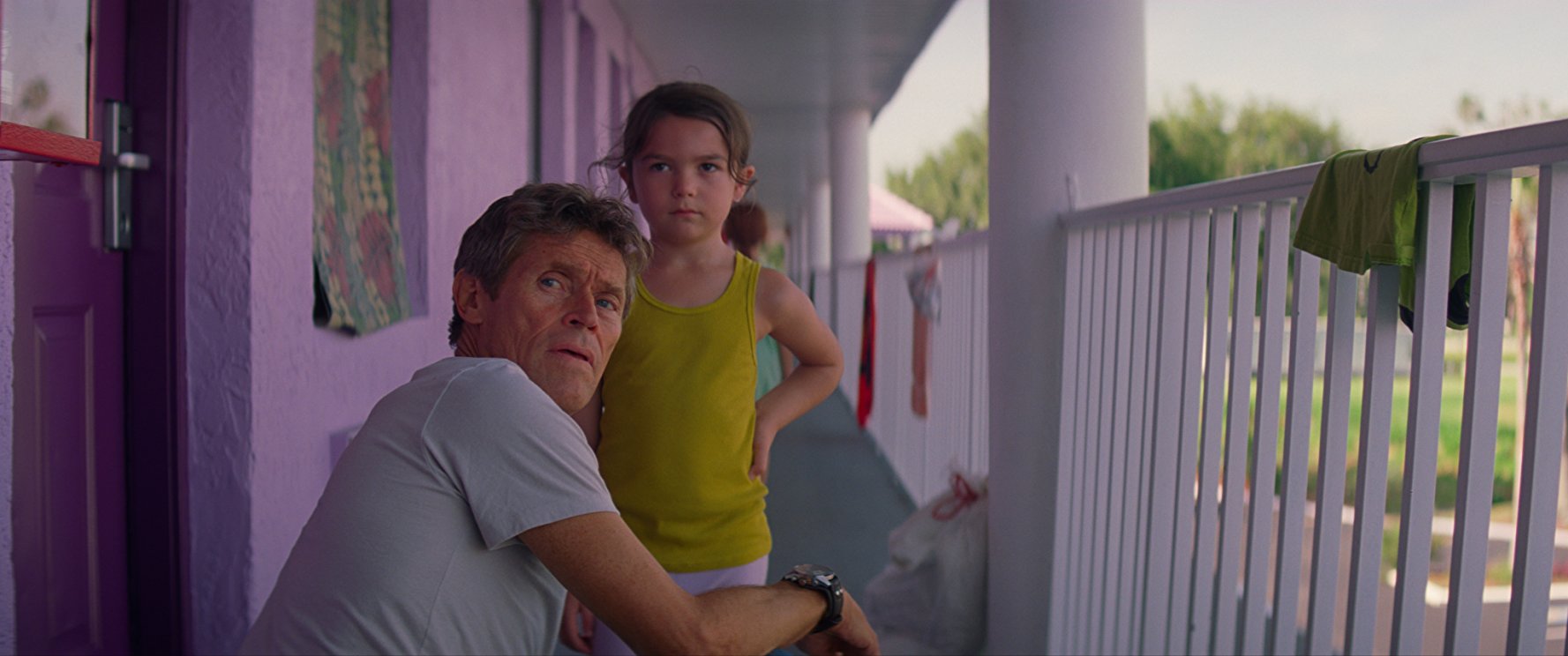 On paper, The Florida Project is depressing, but Baker keeps it joyous and earnest by showing the story through the eyes of a child. This is about being forced to grow up, and the harrowing images are counterbalanced by Moonee's humour, curiosity and how she finds joy in the little things like ice cream. Even then, she is forced to beg to afford a cone from a kitsch store.
Moonee keeps the film whole-heartedly empathetic. A six-year-old child doesn't judge, isn't racist and doesn't chastise someone for their financial situation. Halley is seen as a mother and Bob is never the big bad sheriff because Moonee hasn't learned how the world works.
Baker and co-writer Chris Bergoch's screenplay disguises its traditional structure and skilful plotting by reinforcing the childlike wonder. You never see the revelations coming even if you suspect them. The Florida Project may reduce Mickey and Minnie to their corporate bones, but it understands the power Disney's output has on children. They see the world in terms of heroes, villains and princesses. Moonee needs escapism, whether it be singing in the shower or ending her story with a moment of joyous ecstasy in the shadow of a Sleeping Beauty's castle.
★★★★★