Genre: Drama
Directed by: Anna Rose Holmer
Starring: Royalty Hightower, Da'Sean Minor, Alexis Neblett, Antonio A.B. Grant Jr.
Frank Bruno once described boxing as being "the toughest and loneliest sport in the world", an apposite quotation that resonated in one's mind when first introduced to 11-year-old Toni (Royalty Hightower) at the start of Anna Rose Holmer's dexterous directorial debut, The Fits. 
A prepubescent tomboy who spends her days sparring with her older brother, Jermaine (Da'Sean Minor), at a gym in Cincinnati's West End, Toni fits in with the older lads she trains with everyday – although to say she was close to any of them, bar her brother, would be an overstatement. But soon she finds herself isolated from her peers, having become entranced by the Lionesses, an all-female dance troupe that practise in the studio next door. The routines that must be mastered if Toni is to be accepted by these street-dancing sirens are intricate and robust – so much so that even those sitting in the audience are likely to feel exhausted – but it's the choreography of youth and growing older that ultimately has her stumped.
Working from a script she penned herself, Holmer takes her cue from French filmmaker Céline Sciamma (director of Girlhood & Water Lilies), seizing on the soulful honesty of Royalty Hightower's naturalistic performance to poetically explore the psychological vulnerabilities that stem from adolescence: Hightower, who appears in nearly every frame, carrying the film's emotional ebb and flow principally through hardened facial expressions and unblinking eyes – dialogue is used sparingly, feelings often conveyed through actions, not words.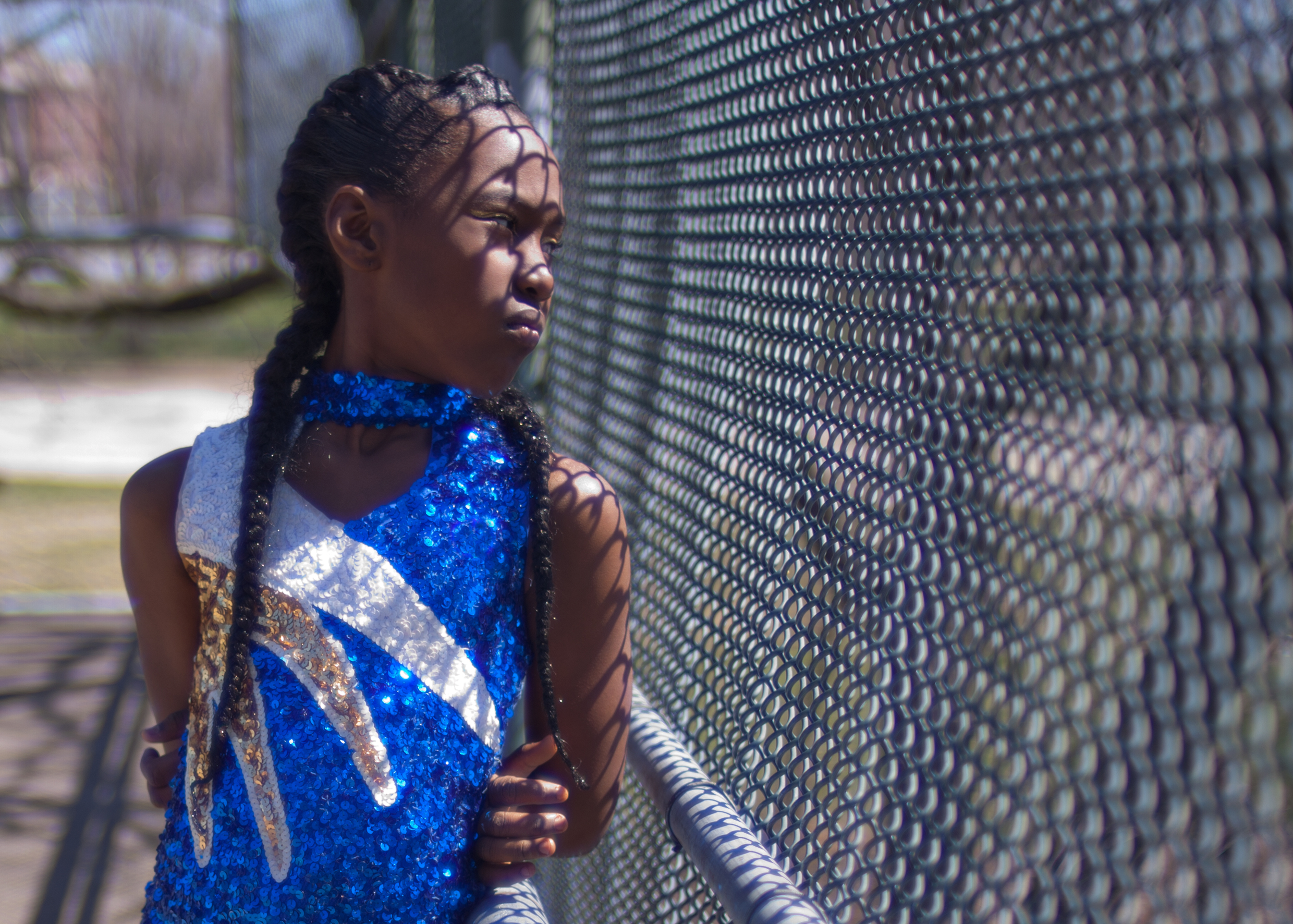 The energy of the film, however, is uniquely unsentimental for a coming-of-age story. Paul Yee's kinetic cinematography, juxtaposed with ethereal imagery and the frayed, jangling notes of Danny Bensi and Saunder Jurriaans' score instead instilling a tone of beguilingly cryptic unease that's evocative of Carol Morley's The Falling. Indeed, the two films share parallels in their plotting too – the title here referring to a sudden, inexplicable epidemic of violent seizures and fits that coincidentally begin to beset the Lionesses after Toni first attends try-outs.
To draw some sort of definitive meaning from Holmer's powerful picture would be to overlook what she is trying to achieve. Though it is guaranteed to frustrate some, The Fits is a film that seeks to ask questions, but not necessarily answer them: the meticulous ambiguity of the plotting plunging you into a profound state of hypnotic trance that roots you to the edge of your seat. The attention Holmer has reaped since the film first premiered at the Venice Film Festival back in 2015 is felicitous; engulfing, experimental and enigmatic, this is an enthralling piece of work.
★★★★★
The Fits is out in cinemas on 24 February 2017 and will be available on DVD from 20 March 2017