Tales of the City has rose tinted glasses on. It has a slow, summer quality upon its arrival, drifting with a sweet smile and a warm embrace into your life. In this series, we explore the lives of the many present and former residents of 28 Barbary Lane, centering on the beloved Anna Madrigal (Olympia Dukakis), who is viewed with reverence by all her, so called, children. It's a delightful, absorbing, lovely series with a bountiful heart.
The 10 hour-long episodes (some a little over, some a little under) are a perfect length for this kind of storytelling, giving each character's arc room to breath, enough time to linger in the details, while still leaving so much more unsaid. In particular letting episodes focus on one or two characters allows you to swim in their story, such as episode 8 which is a full flashback episode, no bookends needed, on Anna's arrival in San Francisco.
As a TV extension of the renowned Armistead Maupin book series, it smartly takes place in the present day with links to the classic stories, doing what the books did best and offering a slice of queer life in a place, at a time.
There is a truth to the diversity of the cast, which is a reflection of the all-queer writer's room for the show. You can feel the naturalness of the many queer actors and actresses and characters in Tales of the City. What is most striking is not that we have inclusion in the show, but how naturally it is done. Equally, the show doesn't sit in one perspective; it doesn't only look forward but recognises the need to look back at queer history.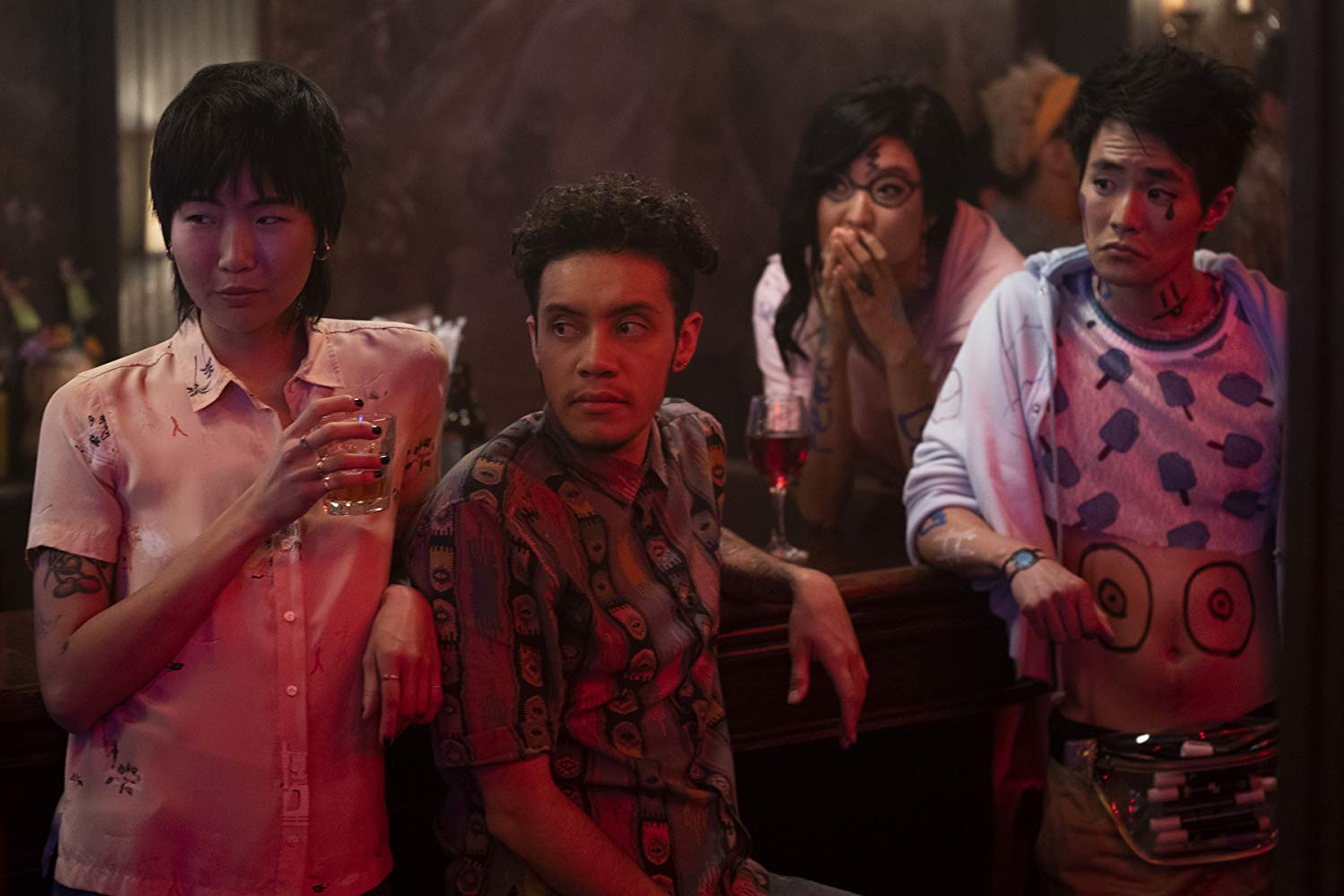 One of the most striking parts of the series is how often the characters engage in the important conversations facing LGBTQIA people, as a community and as individuals. These are not comfortable conversations but they are necessary ones. In one difficult scene we see older, white gay men using a slur and a younger black, gay man bringing them up on their usage. They go on to argue about respect and comprehension, how the younger generations don't have the lived experience of the first fights for LGBT rights and the AIDS epidemic. There is also an arc with Jake (Garcia) and Margot (May Hong) in which they have to figure out their own identities as individuals and as a couple, seeing as Margot identifies as a lesbian and when she met Jake, he did too. His transition changes a lot for the both of them.
Our re-entry to Barbary Lane comes via Mary Ann Singleton (Laura Linney), who is returning to the city for Anna's 90th birthday celebration. Linney is blustery and warm. She can't stop talking, in an endearing and you can imagine frustrating way, stepping into her old home anew. Dukakis does a fantastic job of being the presiding matriarch for Barbary Lane, being at once the parent and the friend to those who come and go around her.
Michael "Mouse" (Murray Bartlett), his boyfriend Ben (Charlie Barnett), Mary Ann's daughter Shawna (Ellen Page), twins Jonathan (Christopher Larkin) and Jennifer (Ashley Park), along with Jake and Margot, make up the current residents of the house.
Michael and Ben take us through their new romance as an older-younger couple, which isn't without its teething problems, and Shawna struggles with the return of Mary Ann, the mother who abandoned her twenty years prior, while going on her own sexual adventures (this one is for the bi/pan/fluid people out there). Jonathan and Jennifer are somewhat backseat characters, with their aspiring social media influencer lives revolving around the Barbarians, but they provide much needed breaks from the more serious scenes, with lighter relief and an exploration of social media identity that is at once supportive and questioning.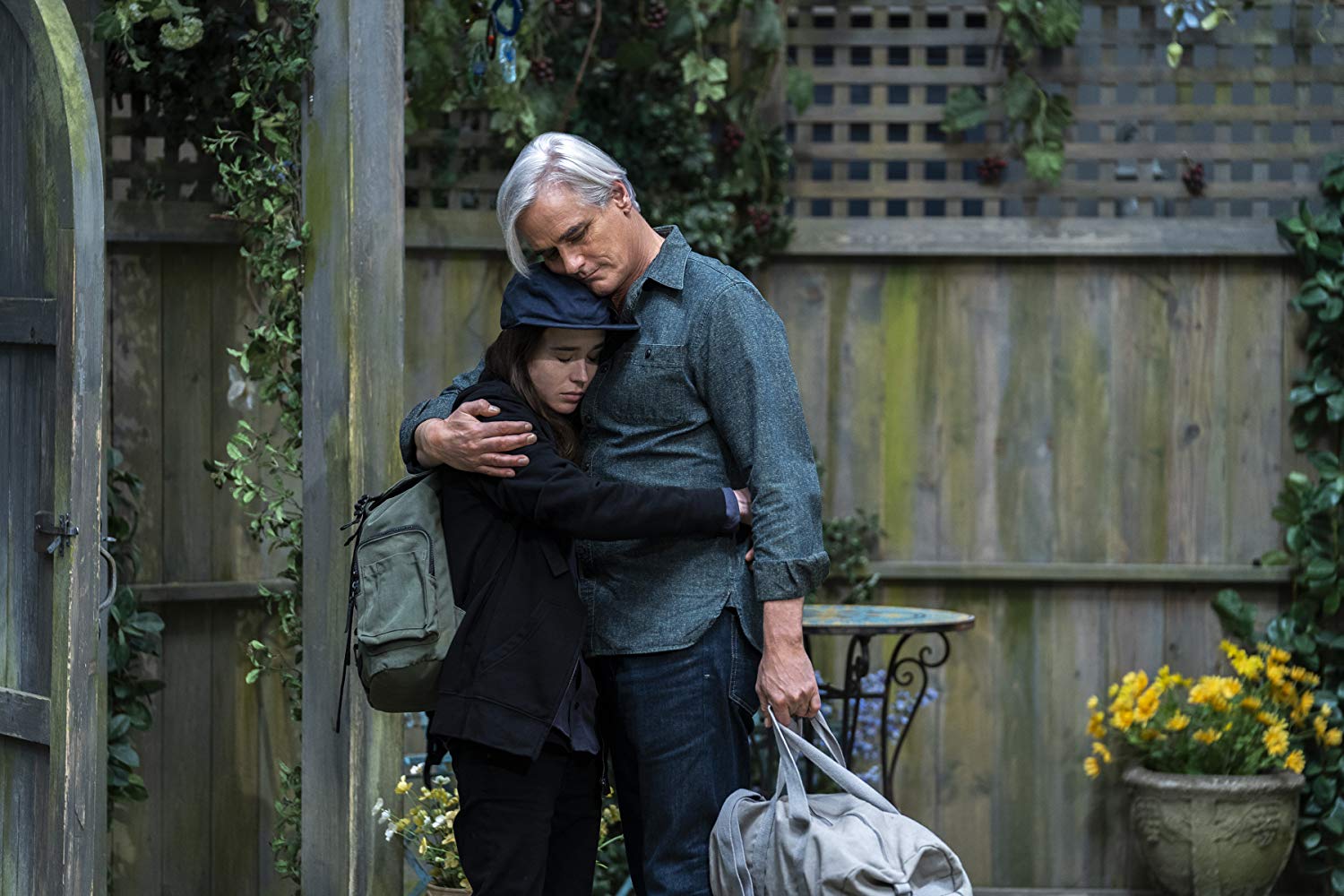 This is a packed cast, beyond the main nine. Supporting characters include the cutting and hilarious Wren (Michelle Buteau), who takes no nonsense from possible love interest and neighbour Brian (Paul Gross), Shawna's dad. We get a little bit of time with the super sweet Flaco (Juan Castano of What/If), who is a romantic interest for Jake, and a good dose of British accented Sam (Victor Garber) who befriends Anna. Jen Richards is also superb as Young Anna.
The 28 Barbary Lane bubble is beautiful and timeless, though it does get punctured by the realities of modern life. It's a good balance of hopeful optimism and the comfort of a chosen family and close community, with the reality that not everyone has that and many are actively seeking a place to feel safe and secure. Which in turn makes it all the more wondrous that what Anna has cultivated exists at all.
Tales of the City can be parcelled out like a treat each day, or sunk into in a mini-binge. Either way, it's an excellent watch and, though it is supposedly a limited series, you'll find yourself wanting just a little bit more.
★★★★★