Singer-songwriter Bella Mckendree spoke to us about her debut EP, Waiting, which comes out August 18th.
Likened to London Grammar and The xx, her delicate vocals dance beautifully over an ethereal instrumental backing of trip-hop-esque drums, electric guitar and piano.
Produced by Grammy Award-winning Producer Brett Shaw (Florence & The Machine, Clean Bandit, Daughter), Waiting is a brilliant mix of powerful and vulnerable moments that deserve and demand repeated listening.
How would you describe your music to a new listener?
I write within a range of genres including indie dream and alt-folk with my roots in blues, gospel and classical music. My songwriting is heavily shaped by mid 90's singer-songwriters; Tori Amos and Jeff Buckley. My songs are introspective and honest – I often comment and pose questions to society. It's passionate and Free.
I noticed you have a number of upcoming shows around the release of your new EP, Waiting. Do you have any tour treats to get you through the lengthy road trips?
Tea, definitely. Bombay Bicycle Club's Album Flaws. Our last trip, we all started writing songs in the car and making up languages. We actually went a bit loopy.
You moved from the countryside to London recently, how are you finding that switch?
I dip into both worlds. I love the energy here. I often go to the countryside to spin round in fields and get that feeling of wild freedom.
You've cited London Grammar as an influence on your music, are there any other artists growing up who shaped who you've become as an artist?
Tori Amos and Jeff Buckley. I tend to gravitate towards artists that have raw emotion in their voice and are authentic.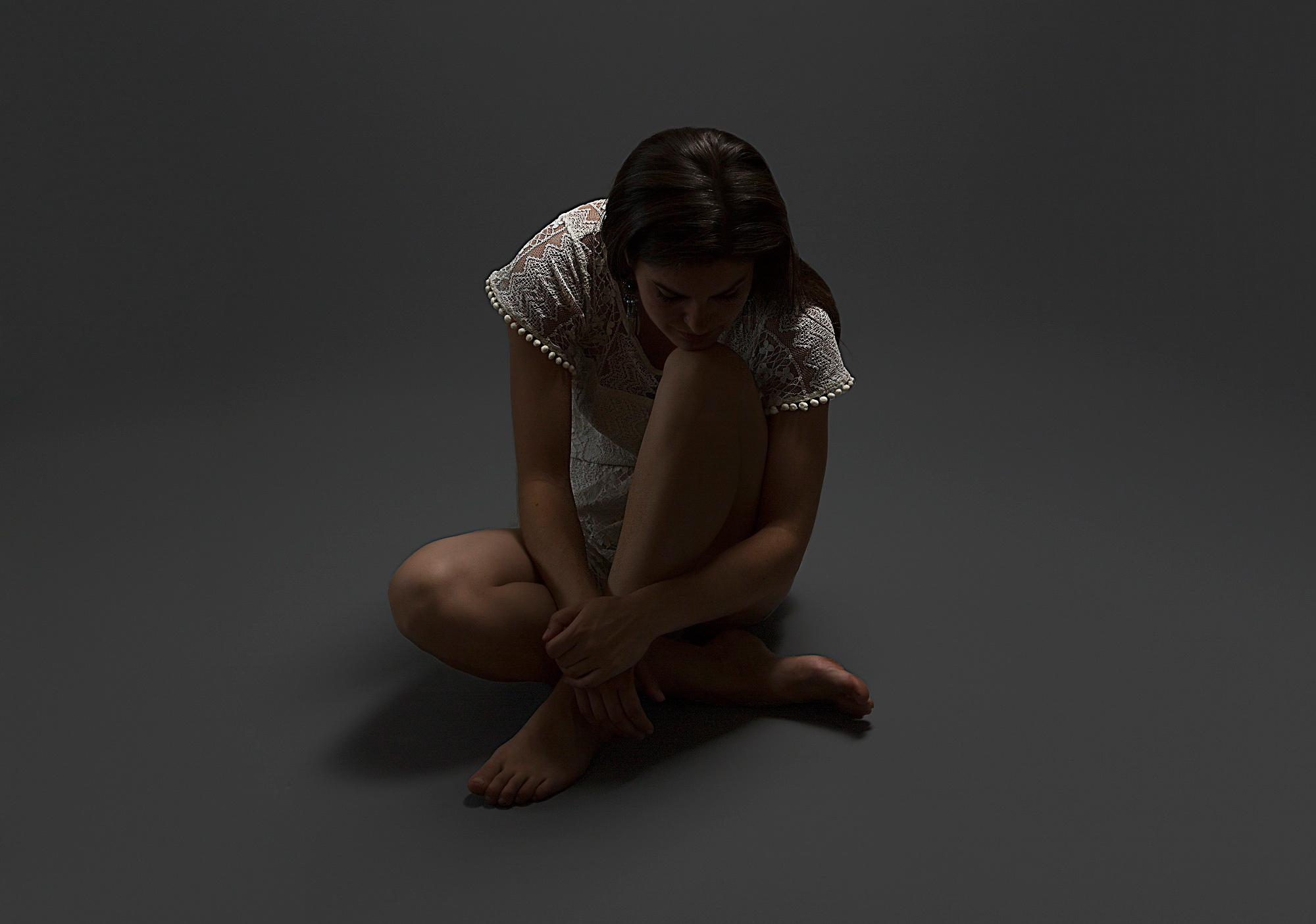 You mention that songwriting was an escape for you growing up in the countryside, is it still an escape now you're in London, or has it morphed into something else?
It's still where I find the most freedom and outlet. These days I'm writing more story-based songs because of all the people I meet.
Has the move from countryside to capital city affected your music?
Yes, I get a lot of inspiration here and often wake up in the night with a melody in my mind. It's a great place to thrive musically with so many artists to bounce ideas off.
It sounds like songwriting is a big part of your life, how do you decide which melody or set of lyrics becomes a fully-fledged song?
I love a song with a strong message, with a good meaning behind it. It sounds so obvious but I always sit back and ask 'what am I really trying to say here'. Being an artist is a responsibility. You're in a position of influence. My fully-fledged song is honest with good intentions.
You've said you like to write songs around stories from the news, or friend's struggles. 'Grieve', in particular, seems to be a very honest and vulnerable song. Were there any inspirations in particular for the songs on your EP?
'Baby Let's Fall' was a realisation that you're chasing something that doesn't amount to anything substantial. Those years were a time of real high and lows. I was still working out who I was and what mattered to me.
Given the outside world is a big factor in your songwriting, how do you feel about the news today?
It's difficult to know what reality is as the truth is so often twisted. I take it all with a pinch of salt. There are so many people in need and they deserve to be heard.
Do you have any goals in mind for the near future? Perhaps a venue or festival you'd like to play at, or another band to perform alongside?
I'd love to play alongside Rae Morris, Sam Brooks, MarthaGunn. To play Union Chapel and also get involved with War Child. That's a powerful movement.
Lastly, what would be your absolute dream accomplishment?
To travel around the whole world playing with my band. To play the 'Other Stage' at Glastonbury! To sing for the people who need a voice.
SaveSave
SaveSave