Book Review: A Stranger In The House by Shari Lapena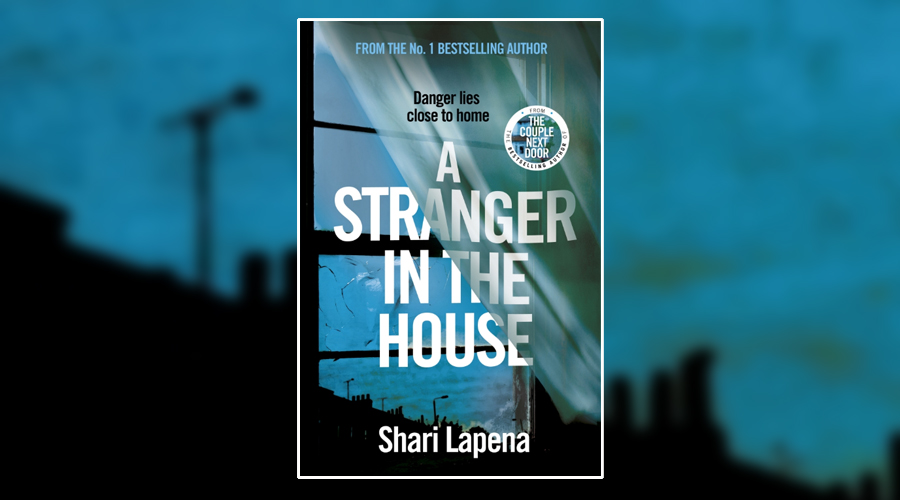 Shari Lapena's debut, The Couple Next Door, became a bestseller when it was released last year and now the author is back with her second novel, A Stranger in the House. Delivering yet another absorbing domestic suspense story, Lapena continues the theme of marital secrets, shady pasts and suspicious neighbours, as a seemingly ordinary housewife becomes the prime suspect in a murder case.
Karen Krupp is the housewife in question who wakes up in hospital after her car spins out of control and hits a pylon. The last thing Karen remembers is making dinner and waiting at home for her beloved husband to return from work; she certainly doesn't remember running out with a gun and committing murder. But then the police pay her a visit and want to know why she was speeding away from a dodgy part of town where a man was shot dead. The timing and circumstances puts Karen at the murder scene but she still can't remember why she left the house that night.
Karen's accountant husband, Tom, refuses to believe that she's capable of killing a man but he knows his wife is hiding something, and as the lies and secrets start to pile up, the Krupps find themselves in way over their heads with the detectives snapping at their perfectly suburban heels. Then there's lonely Brigid, who lives across the street and keeps a rather obsessive eye on the couple under investigation. From her vantage place at the window, Brigid might hold the secret to why Karen's facing charges of murder. She could also have ulterior motives for concealing the truth and hoping her neighbour will be put away for life.
"As dawn breaks, there's a light mist rising from the back lawn. She stands looking out the glass doors for a long time, trying desperately to remember. She feels as if her life might depend on it."
Second books are always tricky when the debut was so popular – there's a certain level of expectation and not all author's deliver. Thankfully, Lapena's successful formula transfers to A Stranger in the House, resulting in a novel that has plenty of suspence and potential suspects. As the story switches between Karen, Tom and Brigid's viewpoints, we get small glimpses into what happened the night of Karen's crash. Her memory loss is a stumbling block with the police and there's always a niggling thought that she could just be faking to cover up what really happened.
This is a very character led story and limiting the number of people involved in the murder investigation gives the book a strong focus – one that steadily follows Karen, her husband and her overly curious neighbour, with occasional perspective from the detective investigating the case. The only problem with keeping such a strong focus on these characters is that their motives become obvious about halfway through the story, quelling most of the mystery surrounding who actually committed the murder and why they did it. Much of the second half of the novel is dedicated to the characters discovering what the reader has probably already figured out and therefore the end lacks a certain punch.
Where Lepena's second book shines is in her smart and riveting writing – it draws you into the story and immerses you in the complicated minds of the central characters. You're never entirely sure whether these people are good, bad or simply  psychologically damaged. Allowing the case to play out from the police's viewpoint is clever in that we see the detective's process; how they put the puzzle pieces together, eliminating suspects and pinpointing new ones.
A Stranger in the House questions who we can trust and who we let into our hearts and minds. As a thriller it doesn't quite deliver but as a slow-burning domestic drama, there's much to enjoy about Shari Lapena's latest book. And like her last one, it'll make you wonder what exactly you'd be willing to do if someone threatened to derail your life.
★★★
A Stranger in the House was published by Bantam Press on 27 July 2017