Some Kind of Heaven Review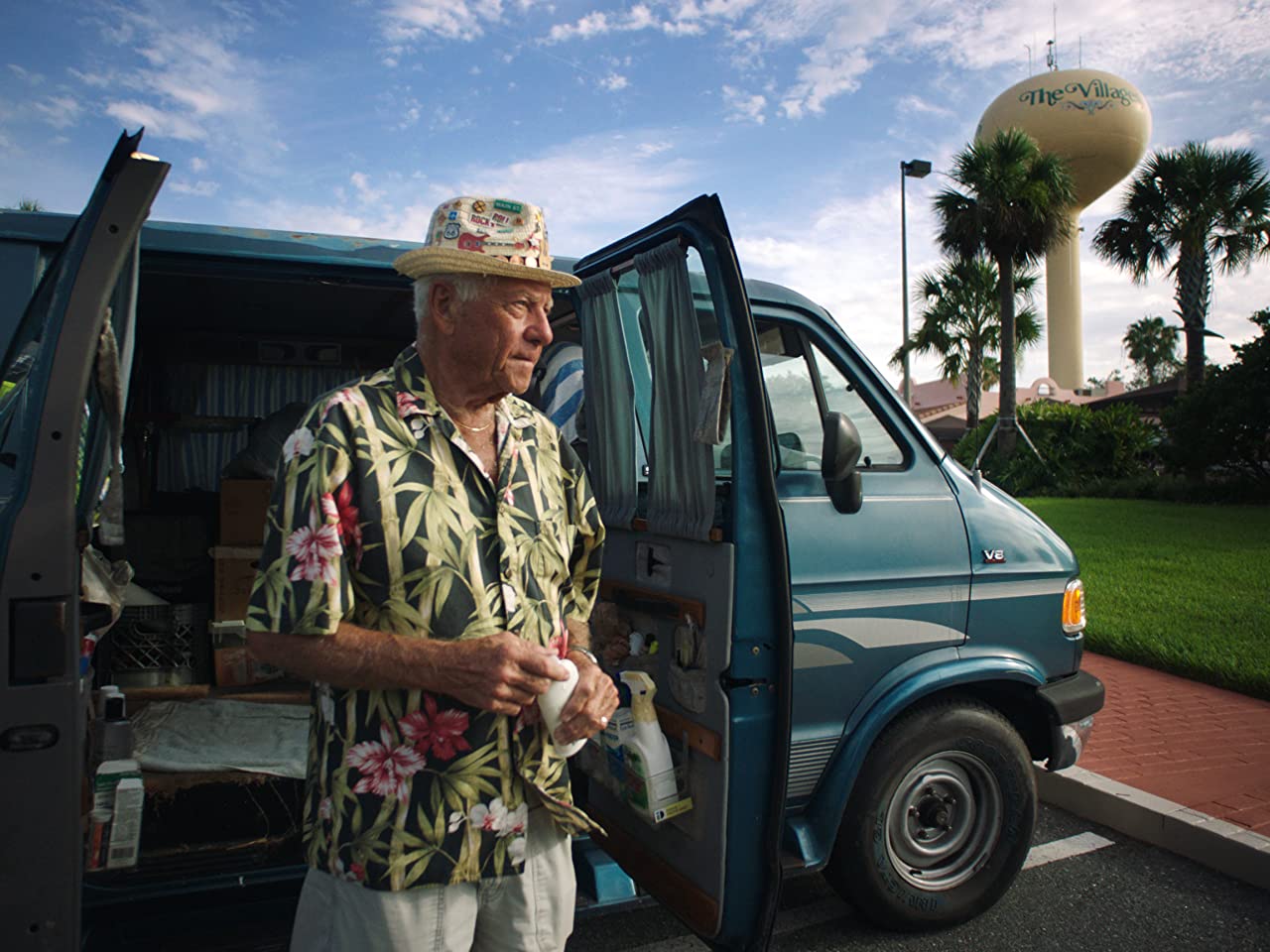 Over 130,000 residents live in The Villages, the world's largest retirement community, located in Central Florida. Often referred to as 'Disneyworld for retirees', the immense size and scale of the place is hard to believe, even when you do see it. There are three thousand clubs to choose from (one is comprised entirely of women named Elaine!). There are seemingly infinite leisure facilities – tennis courts, swimming pools, golf ranges – for the enjoyment of the elderly populace. There are countless shops and restaurants. As we hear one resident say, "You don't ever have to leave… they have everything here!" Another: "You come here to live, you don't come here to pass away".
Some Kind Of Heaven, the feature documentary debut of Lance Oppenheim, tells three stories of the people who call The Villages their home; although Dennis, our first protagonist, doesn't actually live there. A self-acknowledged and shameless fortune hunter, by day he lounges by the pool, always on the lookout for an eligible older lady with plenty of money that she might just be willing to share with the right man. By night, he sleeps in his illicitly-parked van, hoping to remain out of sight of The Villages' many security guards. Then we have Reggie, who's spent his twilight years developing a serious drug habit, much to the distress of his wife Anne. An arrest leads to grave questions about the future of their relationship. Finally, there's Barbara: a recent widow tentatively searching for a new companion. A romance with a charmingly garrulous golf-cart salesman might be what she's looking for.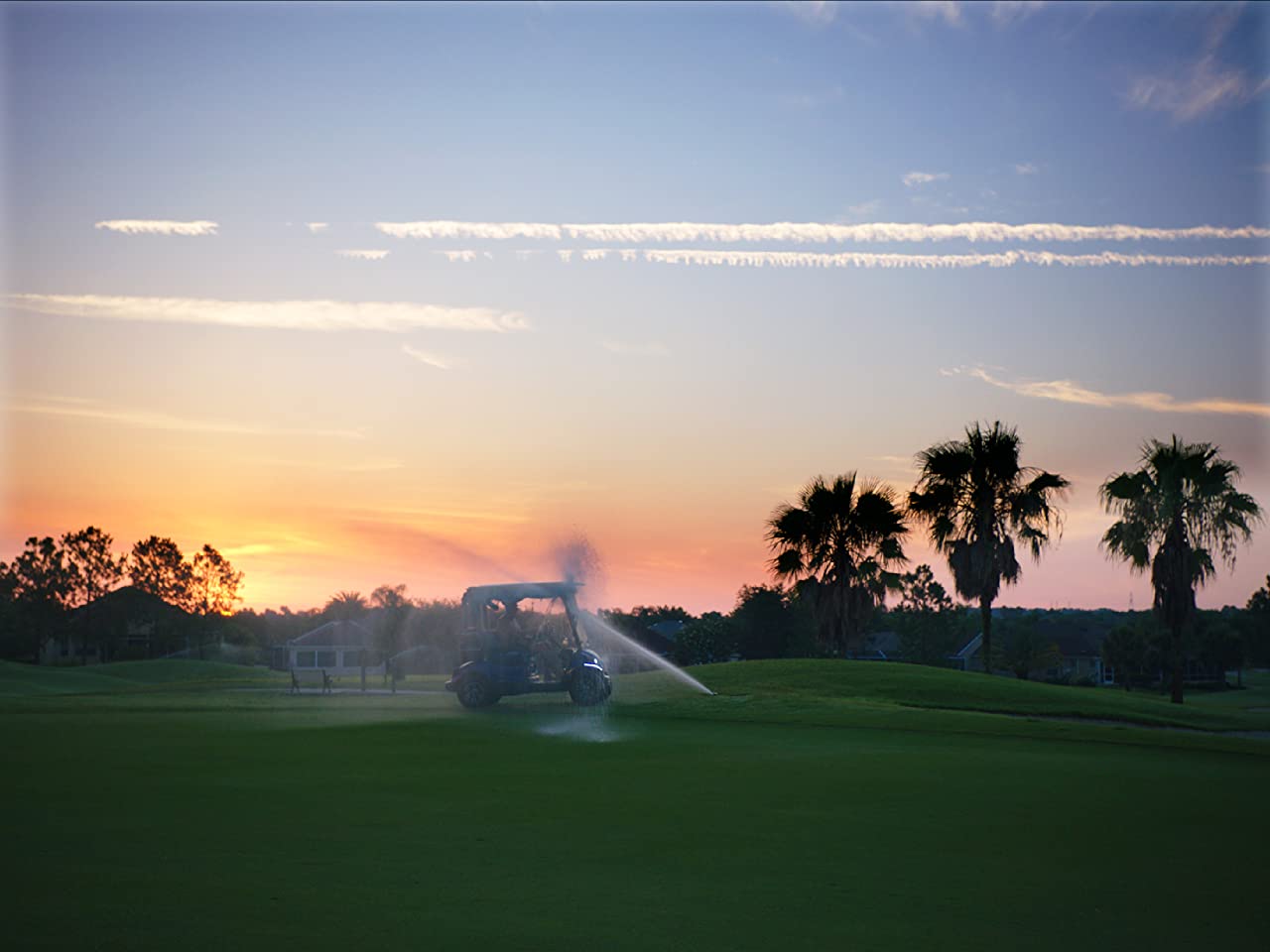 Oppenheim's observational documentary walks a delicate tonal line with impressive precision. There's a lot of humour to Some Kind Of Heaven, but the director never allows his subjects to be mocked or patronised. Reggie's drug-induced antics are amusing to begin with, yet one look at Anne's permanent expression of quiet torment shows that his situation is nothing to laugh at. Dennis the eighty-one year-old gold-digger could almost be a Saturday Night Live character, but spending time with him reveals the loneliness and misfortune of his position.
That's not to say the film becomes a complete downer. Though it goes to some distressing places, the tale of Reggie and Anne turns out to be a moving testament to love's endurance (the strength of Anne's resilience is breath-taking to behold). Watching Barbara blossom from the wallflower sat at the back of her acting class to the performer capturing everyone's attention at the front of it is a similarly touching experience. Some Kind Of Heaven demonstrates, in a manner both profound and matter-of-fact, that growth is a perpetual state – it's not solely the domain of the young.
Whilst, at first glance, The Villages really does seem like paradise, Oppenheim's beautiful documentary shows us real life stubbornly persisting beneath the endless palm trees and idyllic pastel sunsets. Compassionate and thoughtful, Some Kind Of Heaven is a fitting tribute to the rich lives of its subjects.
★★★★★