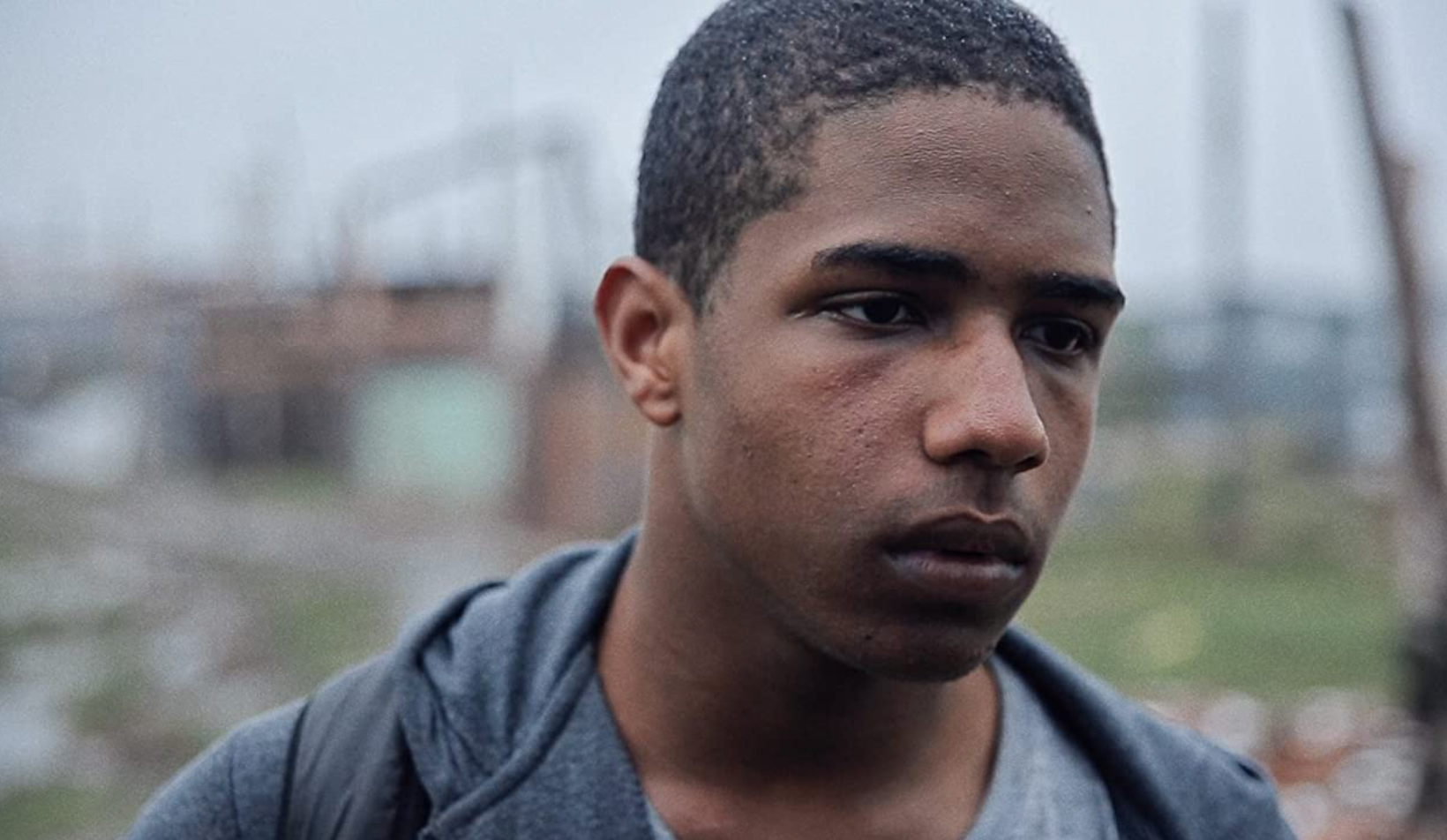 Socrates is an engrossing, immersive journey of determination amid grief. It follows the titular Socrates (Christian Malheiros), a fifteen-year-old teen in São Paulo, Brazil, who discovers that his mother has passed away one morning. He is then forced from his precarious living situation, barely able to pay rent, to living on the streets. All while processing his pain at the loss of his loving mother.
The teenage Socrates is at once numb to the devastating loss and spurred to action, shucking a well-intentioned if uninformed social worker in favour of making his own way as best he can. Looming in the background is his absent father, who Socrates and his mother feared, and only at the end of his long struggle to survive does he consider allowing the homophobic man to house him.
With the threat of being forced from his home, Socrates goes in search of whatever work he can find. At a scrap yard, he meets another worker, Maicon (Tales Ordakji). Malherios portrays Socrates in a compelling way – as a young man with a strong sense of self, full of teenage lust and a practical comfort with his queerness. Socrates finds brief comfort in Maicon, who seems to be on his own journey of exploration with his sexuality. Neither of the young men have quite found their place in the world, rather they are fighting to survive as best they can.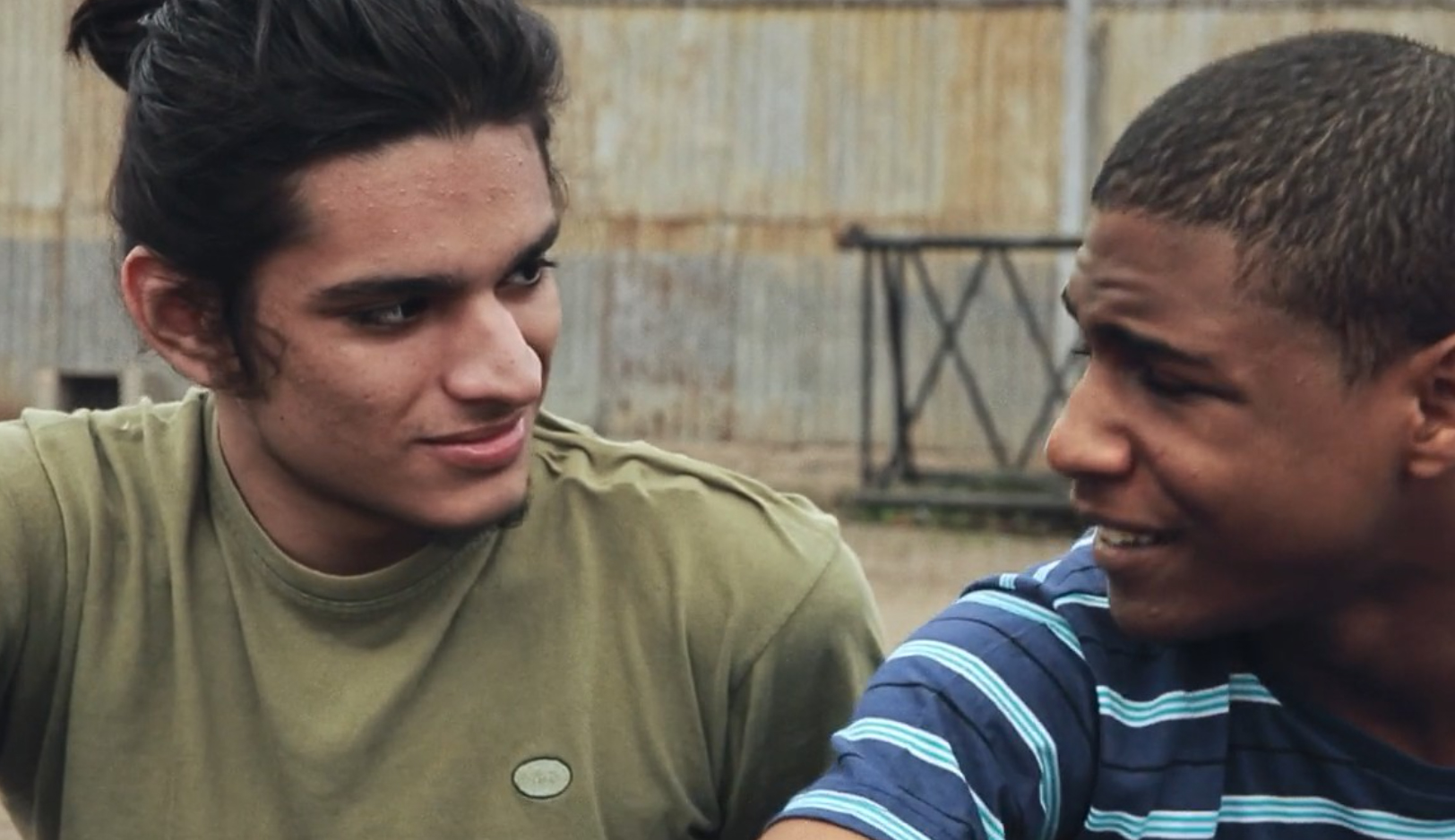 Throughout Socrates, the intimate filmmaking gives it a documentary quality, which grounds and lends weight to the already intense and difficult subject matter. Moments of violence and fear feel intense and unpredictable, and scenes of tenderness are softer and made all the more vulnerable. It makes Socrates a movie you can't look away from.
The choices made in the filmmaking style, locations and additional characters give a true sense of the lives of those on the margins of São Paulo's coast. These are people surviving on the edges, in economic insecurity, in the highest population city in Brazil. They are a part of society in cities around the world, those who are able to break even, at a push. They have little, materially, to give to one another. An unexpected death or a subtle change in circumstance can quickly break the delicate balance and wreck the lives of people simply trying to get by. This is just one example of how this can happen, in one place.
It's important to note that Socrates is not a showy, Hollywood-style attempt at a gut-wrenching story; it has an honest emotional core. It's directed by Alexandre Moratto and produced and written by Ramin Bahrani, but they didn't do it alone. It's the first feature film produced by the Querô Institute in Brazil, created with and by at-risk teenagers from low-income communities. The combination of skills from those already established in filmmaking, with the input of those who are the subject of the story, is why there is such an authenticity to the film.
Socrates does a lot with a small budget, a riveting lead and an impactful story from those who should be telling it. It's also a very reasonable length, just over an hour, meaning it doesn't linger or slow unnecessarily, or ever feel rushed. It's well worth a watch.
★★★★