Skinny Lister – The Story Is… Review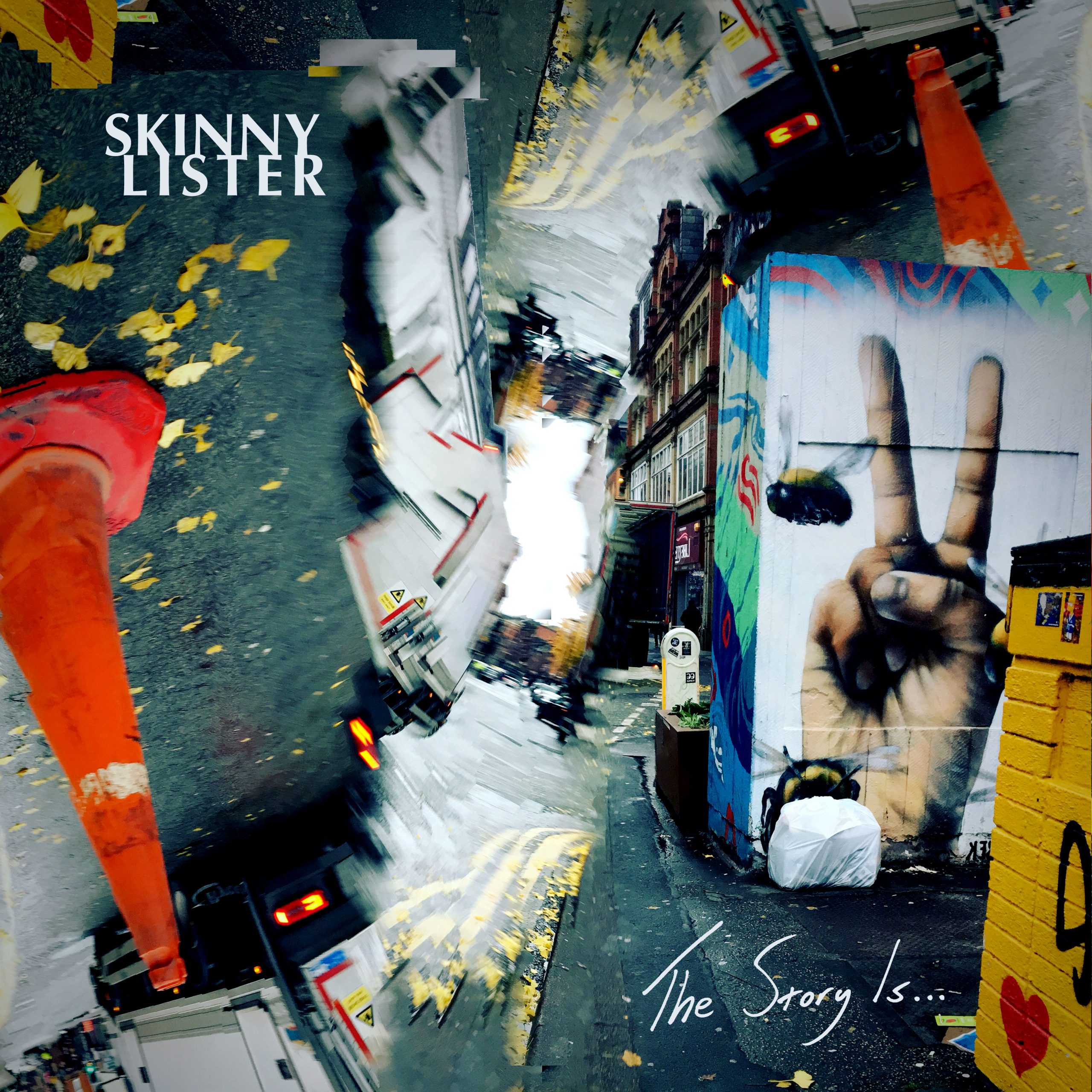 What is it about folk and punk that makes them go together so well? More interestingly, why is it that you can swap their lead letters and get two different genres – funk and polk(a)? Mysteries both.
Whatever the reason, Skinny Lister do a jolly good job of finessing the erstwhile folk/punk brew. Songs like 'Cause for Chorus' might as well just give up and call themselves 'We Love The Jam'. In fact, I'm pretty sure I've heard 'Second Amendment' before – there's more than a smattering of 'The Eton Rifles' about this gun-control ditty. On the other side of the doubloon, by contrast, 'Rattle & Roar' could be a Bellowhead B-side, complete with duelling fiddles and accordions (accordia?). Yo-ho-ho and a bottle of nostalgia.
At other times, there are some more poppy overtones floating around the room. 'The Shining' has a funk chop going on – still embellished with squeeze-box, mind – that's beguiling if a little bar-room in its execution. Nothing wrong with attempting some tonal variety, but doing a Daft Punk with raggedy-Anne folk-punk troubadours is always going to sound a bit 'covers band'. 'My Life, My Architecture' is more successful – again, verging closer to the pop end of the punk scale (too much melodicism on display for full Ramones points) – but sounding more convincing with it.
'Allister McAllister' throws some Shadows twanging up the front for a bit of a change, and drives us towards rock'n'roll territory. 'Sometimes So It Goes' dives headfirst into 2am, too-much whiskey romance (definitely lower-case) without the slightest hint of shame. Closer 'Any Resemblance To Actual Persons…' is the song that should have had a closer acquaintance with the cutting-room floor – we've hit track 14 by this point, which is just self-indulgence unless your name's Axl Rose. Throughout it all, the sound is as follows: 'ey-o! Chang chang.' Shout that a few times and you'll have the general picture.
Not that that's bad, by any means. Skinny Lister have a thing, and they do it with commendable thingness. It's a fun thing, with pogoing and large mugs of beer and flying skirts and ill-fitting jackets and questionable flat caps and detestable sideburns. It's a joyous thing, a thing that doesn't quibble over whether it should play an Asus or an Asus4, a thing that settles for a hammered open chord every time. It's a thing that leaves you heaving for breath because you've been laughing and exercising more than you're ever accustomed to.
The Story Is… isn't going to set any musical records or move any artistic boundaries, but I suspect it will put a lot of smiles on a lot of people's faces. It's a record that smells of the beer sweats, but the good kind that follow you home as you exchange happy beams with your co-conspirators.
If you like unpretentious fun – and you should – wrap your listening apparatus around this. It'll kick your Monday mood in the arse.