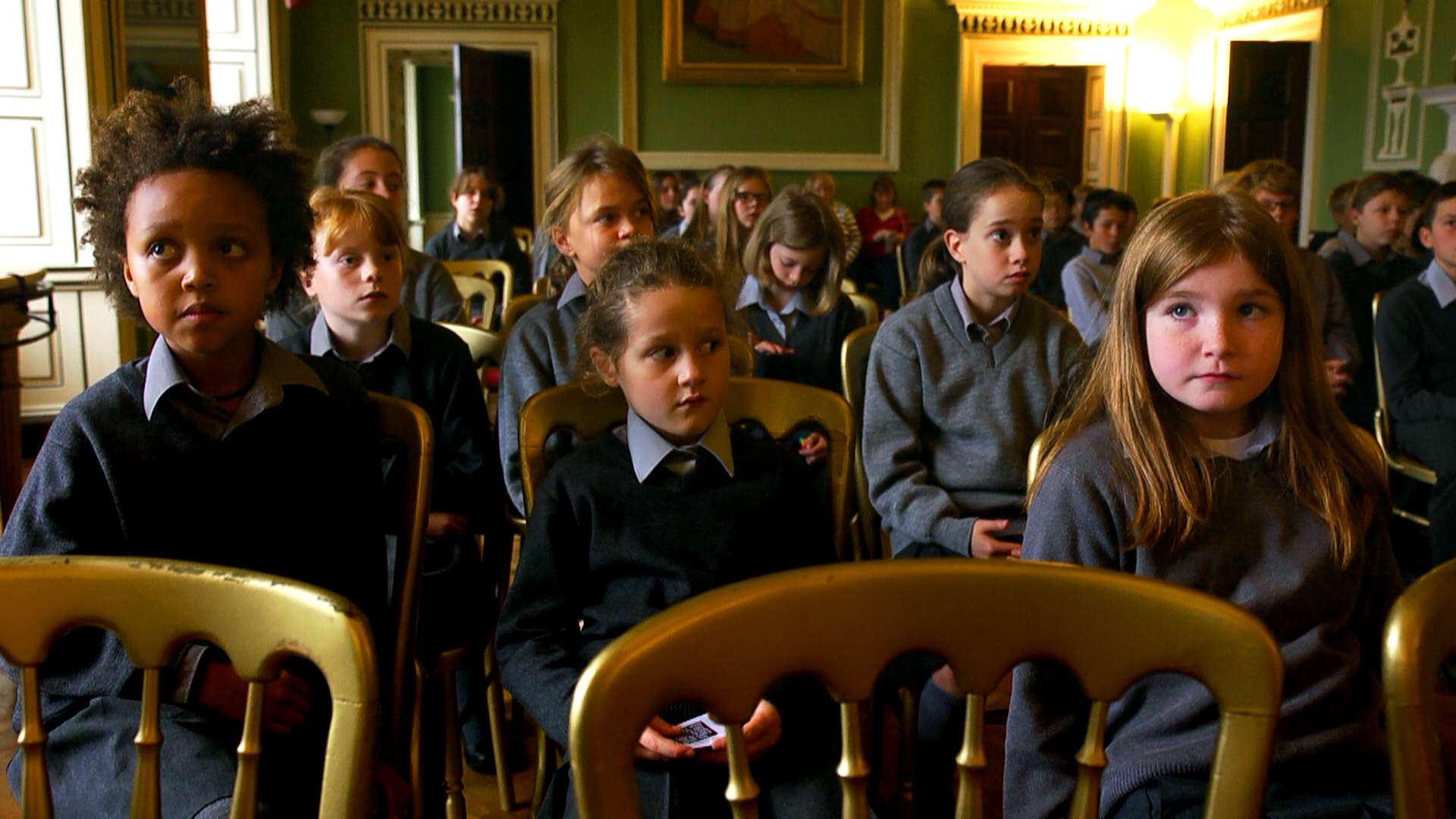 Genre: Documentary
Directed by: Neasa Ní Chianáin & David Rane
No matter how long you've been out of school and fending for yourself out in the real world, it's funny just how quickly you can fall back into that feeling of sitting down at that desk dreading those final exams, or those questionable school dinners, or even the relief of the bell going at the end of the day. There are so many different emotions we all associate with school and there's always something that brings it all flooding right back. School Life, co-directed by Neasa Ní Chianáin and David Rane, is the ultimate in regression, throwing you back into that uncomfortable and slightly ridiculous looking uniform with the teachers you love and hate in equal measures and your whole life ahead of you.
Following the teachers and pupils at Headfort in Ireland, this boarding school is truly the last of a dying breed. Whether you went to boarding school or not, you'll easily associate with the trials and tribulations of being a school pupil. It's something you never quite forget. What's interesting is seeing the other side – that of the teachers – especially as teaching couple John and Amanda are two of the most humorous, eclectic and surprising characters you could ever hope to meet at a school. I would've absolutely loved them when I was younger with their free spirits and unique approach to teaching. Whatever you may think of them, they've managed nearly 50 years of teaching and clearly had a positive impact on many lives, so they must be doing something right.
The school is almost a character in itself. From the quirky artwork on the walls of a makeshift music classroom to the free spirit of the trees and flowers outside, it's like a slightly cheaper and less wizardy version of Hogwarts really. Thankfully there's no Voldemort here to take our pupils off track and their learning is bolstered by a good support system and a headmaster who clearly cares a lot about giving them successful futures. Dermot Dix is what I expect many of us have experienced as a headmaster – someone who pushes for the best and expects it from his pupils – but that's no bad thing. When you see various pupils getting into the schools they were hoping to go to he's very enthusiastic and glad that their hard work has paid off. School Life manages to show the positives of school rather than focus on the potential negatives and it makes for a more uplifting experience.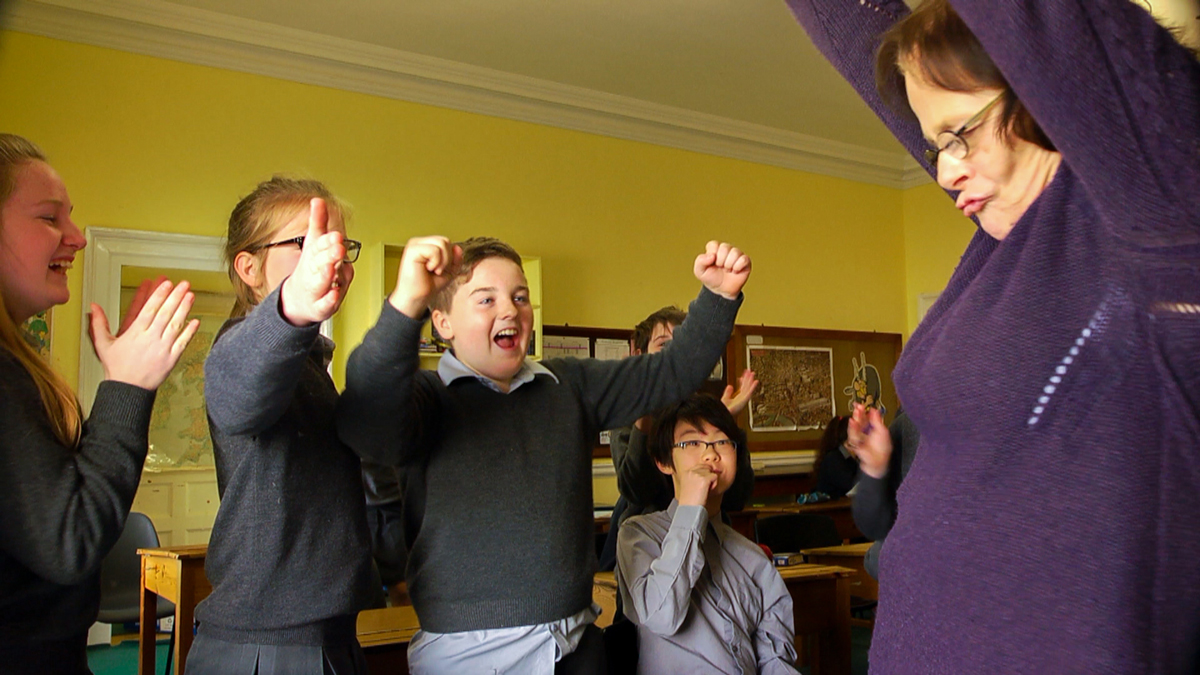 What I really enjoyed about the documentary is how it balanced all the different subjects, such as music, art and literature, and made them all seem important in their own ways. Throw some sport in there too and Headfort is clearly somewhere that pupils learn to become well rounded individuals and hopefully start to learn who they may want to be in the future. When Dix is quoting various people like Gandhi you do wonder if he's getting a bit ahead of himself but he obviously has a lot of respect for the pupils at his school and what they can understand. So whether they can play a guitar or act or hit a cricket ball it doesn't matter, just as long as they're doing their best and achieving what they're capable of.
The real stars of the show are of course John and Amanda. John has such a strange and often blasé attitude to his teaching and yet in his quiet and reflective moments he really shows a tender and caring side that makes it clear why he has stayed in the profession for so long. Amanda is a little more enthusiastic on the outside and plays a good yang to his yin. When John is discussing a particular pupil and how she's completely come out of her shell he's so proud of what she has become under his tutelage and it's that life changing impact that makes him get out of bed every morning and go to Headfort.
By the time we reach the emotional end, with pupils leaving and crying their eyes out, it thrusts us right back into that uncertain and questionable time in our lives where we never quite knew what was to come. The fear of the unknown, knowing we'd be losing some friends and hopefully making new ones, and leaving the comfort of one school for something else. There's nothing quite like it, especially when you're so young and so unsure of your place in the world. But with people like John and Amanda to guide us we get through it and funnily enough we never forget where we came from. School Life is exactly that – a school that lasts a lifetime. Chianáin and Rane have captured that in a truly honest and reflective way that everyone can relate to.
★★★★
School Life is in cinemas from 13 October