Sara Alexander on the inspiration behind The Last Concerto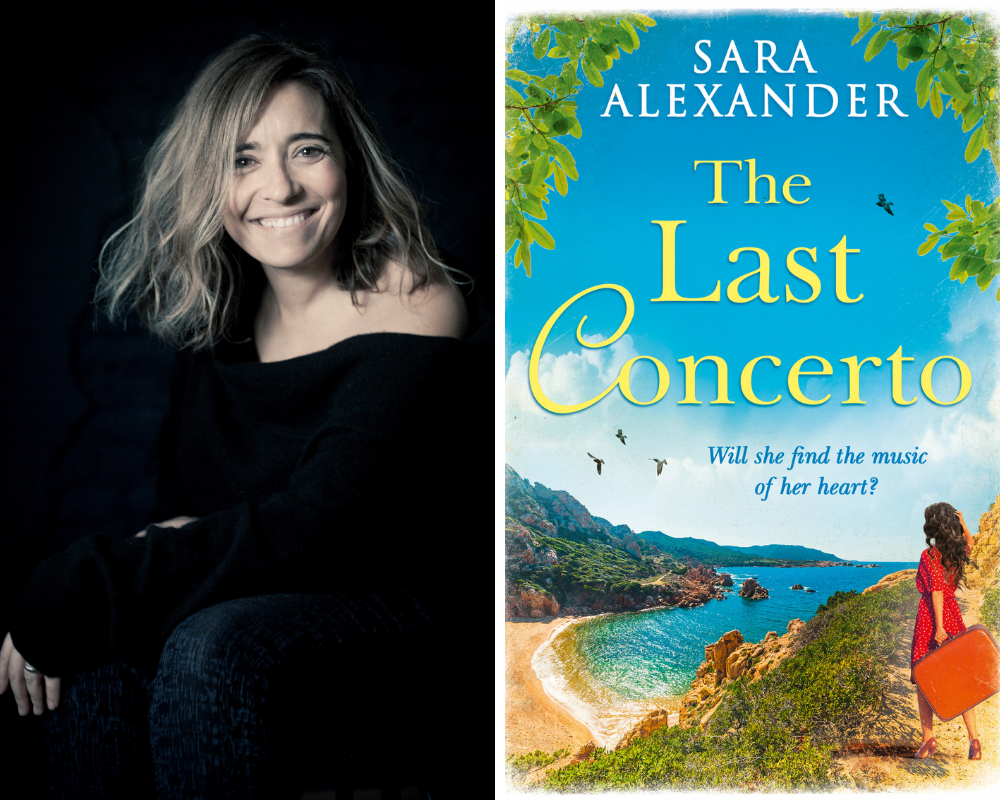 The Sardinian summers of my childhood were about food, vast numbers of family crowding around a table heaving with freshly prepared lunches, dinners and stories. Jet black night skies shimmered with stars and full fat ghost story moons.
As the sun set and the purple silhouettes of the island's jagged mountains rose into view, I would overhear the whispered remembrances of the elders, amongst the stories of neighbours' dubious dabbles in magic, was the gnarled tale of my godfather's kidnapping in 1968. As a young child I came to understand that the Sardinian brush was where danger truly prowled. It wasn't the stuff of my very active imagination, because my own godfather had actually been snatched by a group of masked men, hiding in the bushes, who had mistaken him for a wealthy man. They marched him, head covered in a hessian sack so he wouldn't recognise his surroundings, through the wilderness, for one month, before releasing him, unharmed, ransom unpaid. It made national headlines. My godfather was a hero and retold his story like one. As I watched him grow older, he would check the locks of his door more times than needed, gave his trust rarely and suspected most of trickery.
This was the spark to a fiction that stretched beyond the island but harkened to the complex web of family and the ripples that trauma of this kind can leave. I adore writing about the island and its people, because the experience and place is in my bones, in the stories I tell my own children, in the faded photographs I cherish and the tales that are passed on like precious legends weaving roots to a faded yet ever present past.
I've also spent many years making music and performing. I've played the piano since I was a young child and have taught a handful of students on and off since I was in my early twenties. When I worked at the Royal Opera House as an actor several years ago I was surrounded by magnificent talent. The astounding artistry of this classical world swept me up. In one scene I had to stand motionless at the centre of the entire chorus. Their sound literally raced up my body, fizzing on my skin like electricity. It was an assault on my senses that I felt a great need to process, express and share in some way. It was the first time I truly understood the kind of discipline and commitment this world required and it inspired me in a profound way.
Years later, generous professionals there supported me in arranging a visit to the academia in Rome. It was there, that the story for The Last Concerto whipped up before my eyes, whistling in through the spectrum of colours and sounds of that magical place.
Plaiting my favourite places with my passion for music and the piano began a dynamic dance that lead to this tale and I've loved every moment of documenting its character's eventful lives.
Sara Alexander is a British-Sardinian actress and author born and raised in North-West London. Sara has published two novels with HarperCollins, each inspired by her roots in Sardinia where she regularly returns. Sara is particularly known for her championing of the female experience through both her acting and her novels. Her third novel, The Last Concerto, is out now.