Lucy Mangan spent her childhood with her nose in a book – and there's nowhere she'd rather have been. She ventured down rabbit holes into Wonderland, through wardrobes to Narnia, and into midnight gardens with the help of a grandfather clock. In Bookworm: A Memoir of Childhood Reading she re-discovers her most loved books, looking at the way they've shaped her. We caught up with Lucy to find out more…
What are the best and worst things about being a bookworm? 
The best thing is the sheer joy you get from reading. It's no simpler or more complicated than that. That's why every child should have access to books in the same way as they should have access to sports, music, drama and anywhere else that they might be able to find Their Thing, that they can enjoy and which will enrich their whole lives.
The worst this is that I consider my whole life to be reading and resent any interruption by the demands of home, family or work to it. I would always rather be reading, and this is not a healthy way to be. But there's nothing I can do about it. It's the irremediable way I'm made.
If you could be a character from any of your favourite childhood books for the day, which one would you be?
I would be Tom Long from Tom's Midnight Garden, no question. I still honestly live in hope that one day when I'm visiting an old house, I will open a door and find the past waiting there for me to slip into and stay for a while.
Your first memory of your dad is one of him reading to you from The Very Hungry Caterpillar. Do you think he was responsible for sparking your love of books?
I think I would have been a bookworm come what may. But I was incredibly lucky – and there is not a day goes past that I don't thank God for this – that I was born into a family that could afford, in all senses, not just financial, to indulge me. And my dad was a large part of that because he supplied the books and as a reader himself knew what was likely to appeal to my sensibility, but I feel like I don't give my mother a big enough shout-out for her role in providing everything else. Especially the money.
What was it like re-reading the stories you loved as a girl? Did you still feel the same emotional connection to them?
I do. I find the years tend to fall away, and I make a determined effort to shut off such critical faculties as I have and enjoy them unreflectively again as I read. I try and save my analysis for after. That said, I did discover that in the cruelly intervening years between my discovery of Enid Blyton at nine and now, she has become unreadable. I was, and remain, devastated by this. I would give a lot to recapture that particular magic.
You grew up in South-East London in the '70s and '80s. Was reading ever a way of escaping the boredom of suburbia?
It's a bit of a chicken and egg situation. I was never bored, because I was always reading. So it was never an escape from that. But if I hadn't been a reader, would I have got bored enough to have been forced into it? Maybe. There really wasn't a lot to do. And there were none of the after-school classes and clubs and so on that kids have these days. But there was television. And I did – and do – love television. I probably would just have turned to that.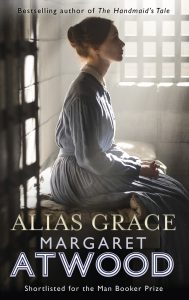 Since crossing the threshold to adult bookworm, what are your 3 favourite 'grownup' books?
Oh MAN. This is an impossible question. There's so little that I long to re-read like I did in childhood, but that's a function of age and lack of time, so that's not a fair way to judge adult books… Could I have all of Jane Austen, the whole of Norah Lofts (no-one's ever heard of her but I keep advertising her because she is amazing), everything Persephone Books has published, and PG Wodehouse? That's four, but I can't winnow it down further, I just can't. I also want Alias Grace and The Tenant of Wildfell Hall. Oh, and the Cromwell trilogy when Hilary Mantel finishes it.
You're a freelance journalist as well as an author. What's a typical writing day for you?
I'm generally at my desk by 8, straight after my husband has taken the child to school. What I'm actually writing is anyone's guess. The only fixed points are that I write my Stylist column on Monday and do an hour or so of writing for the Guardian on a Tuesday. Then the rest of the week will comprise that-day commissions from a variety of places, writing (and watching the programmes for) a television review, and working on whatever longer term projects (which covers anything from a 3,000 word foreword to someone's book, say, to planning or writing my own next book). The week fills up pretty quickly, somehow, every time!
Do you have a favourite place to write?
I'm happy to write anywhere as long as it's quiet – I don't listen to music or anything when I work – or if the noise is just general hubbub. I go to a café or something if I'm getting cabin fever in my study. And when I lived near Ikea, I used to love going there. There's something about the calm (if you're not actually shopping), spacious anonymity of it all that I find very helpful. I'm writing this in the waiting room of an Audible studio while I wait to go in and finish recording Bookworm. I think there can be a lot of nonsense talked about having to have the 'right' place to work. It's often just a way of people putting off the evil moment that they actually have to put their bum on the seat and get down to it – but there's ultimately no escape; you have to do it! Just get on with it!
Have you got any plans to pen your own children's book?
I have the dream, but no actual plan. It's such a hard thing and you have to have such a great and specific talent for it. I'd love to try, but I never have. But hope springs eternal in the writer-children's-booklover's breast.
Bookworm: A Memoir of Childhood Reading was published on 1 March by Square Peg.
SaveSave
SaveSave
SaveSave
SaveSave
SaveSaveSaveSave
SaveSave