Fans of Poldark were ecstatic when it was announced that the popular show would be airing in the Summer rather than its usual Autumn slot – we needed it earlier for our Cornish fix!
From witnessing Reverend Osborne Whitworth's disturbing toe-sucking fetish to the discovery that villain of the series George Warleggan actually has feelings, the third series didn't disappoint in the slightest.
The continuing storylines from series two held plenty of drama and emotion to fill our hearts, but it was the introduction of a number of new characters that made this series so exciting.
The main character additions were Demelza's religious brothers, Sam and Drake Carne. The very attractive and bible loving Sam (Tom York) fell for a local girl from afar only to be sadly rejected when he offered her marriage. Having known each other less than a month, you can understand the girl's reluctance. Then there was young Drake (Harry Richardson), who spent much of series three creating mischief, including playing a prank on George (Jack Farthing) involving toads, which infuriated him because it brought back memories of Ross and Francis placing them in his breeches.
The Poldark/Warleggan feud was further fuelled as George realised who Drake was related to: Ross. This of course sent him into overdrive and he made poor Drake's life miserable – having his horrid helper Tom Harry burn Drake's workshop and then beat him to a pulp. If we were under any confusion as to George's villain status, this series really cemented him as the cruel character he is.
Another new addition to the superb cast was the talented Ellise Chappell who played the wonderfully spirited Morwenna Chynoweth, Elizabeth's cousin. Poor Morwenna's heart was shattered when she fell for Drake but was forced to marry the mean Reverend Whitworth in order to save her true love. Meanwhile, Whitworth was portrayed brilliantly by Christian Brassington who had the characteristics of the perverted/fetish crazed Reverend down to a tee.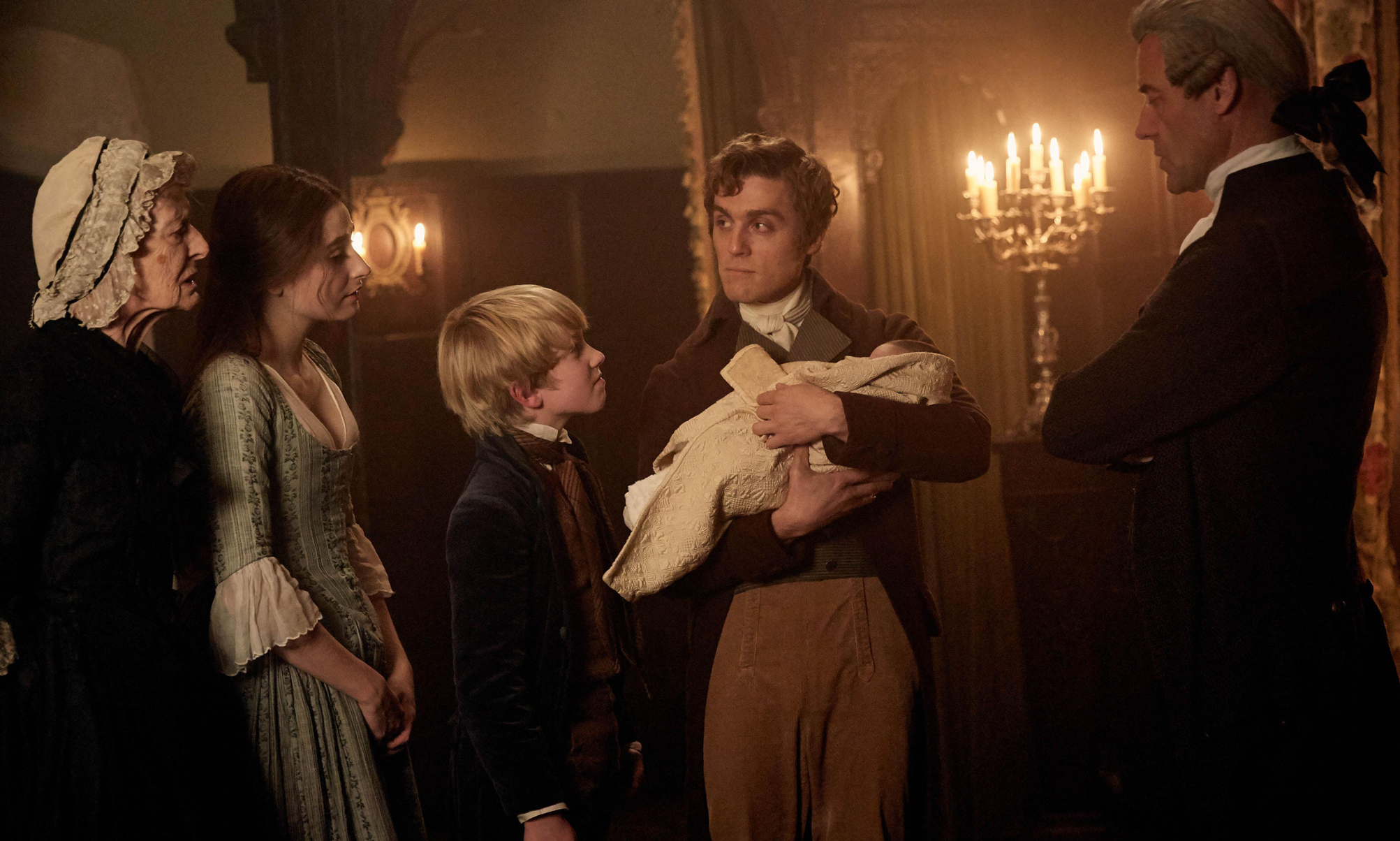 We were treated to regular apperances from Geoffrey Charles (Harry Marcus) who, along with loveable, all-seeing Aunt Agatha (Caroline Blakinston), developed the ability to sass his Uncle George with plenty of witty remarks. However, many hearts broke as Agatha sadly died, but not before revealing Elizabeth's (Heida Reed) secret, implying to George that he might not be the father of baby Valentine.
George gave Elizabeth the cold shoulder following Agatha's death until she eventually confronted him in an emotional, climatic breakdown. Watching Elizabeth finally stand up to George was something we've been waiting for. However, it didn't take George long to return to his normal self, as he observed Ross on the beach in the series finale and they exchanged a few sarcastic remarks.
If you're wondering what our central couple got up to over the series, Ross (Aidan Turner) proved to be as heroic as always, rescuing his friend Dwight Enys (Luke Norris) from a French prison amidst the Revolution. Alongside good friend Dwight, young aristocrat Hugh Armitage (Josh Whitehouse) was also rescued, and he instantly took a shining to Demelza (Eleanor Tomlinson), who didn't seem to mind having an admirer.
Turner and Tomlinson were on top form this series, as Ross and Demelza continued to pull away from each other. We were left with Demelza and Ross hugging in bed after she'd returned from a sand dune fling with Hugh. The couple's embrace appeared to be one of true affection – so does that mean their relationship will turn back to being one of trust?
As another series comes to a close, all we can do now is wait for Ross, Demelza and co. to return to our screens. Series four starts filming in September and will hopefully be coming back to our screens this time next year. 
SaveSave
SaveSave