As it turns out, making it to an 8.30am private bus to Pitch in peak hour traffic is harder than I thought. Luckily the organizer told everyone to arrive at 8.30am when the bus actually left some time later. Getting my press wristband at the festival wasn't easy either because the box office didn't have any. I had to go to a different gate to collect it, and in the meantime, my bus drove off to a different location. Thankfully the rest of the festival didn't follow on from this disorganized start.
Arriving at the festival, the first thing that struck me was the setting. The jagged Grampian Mountains overshadowed a valley dotted with gum trees, and there was a feeling of excitement as people eagerly searched for a place to set up camp.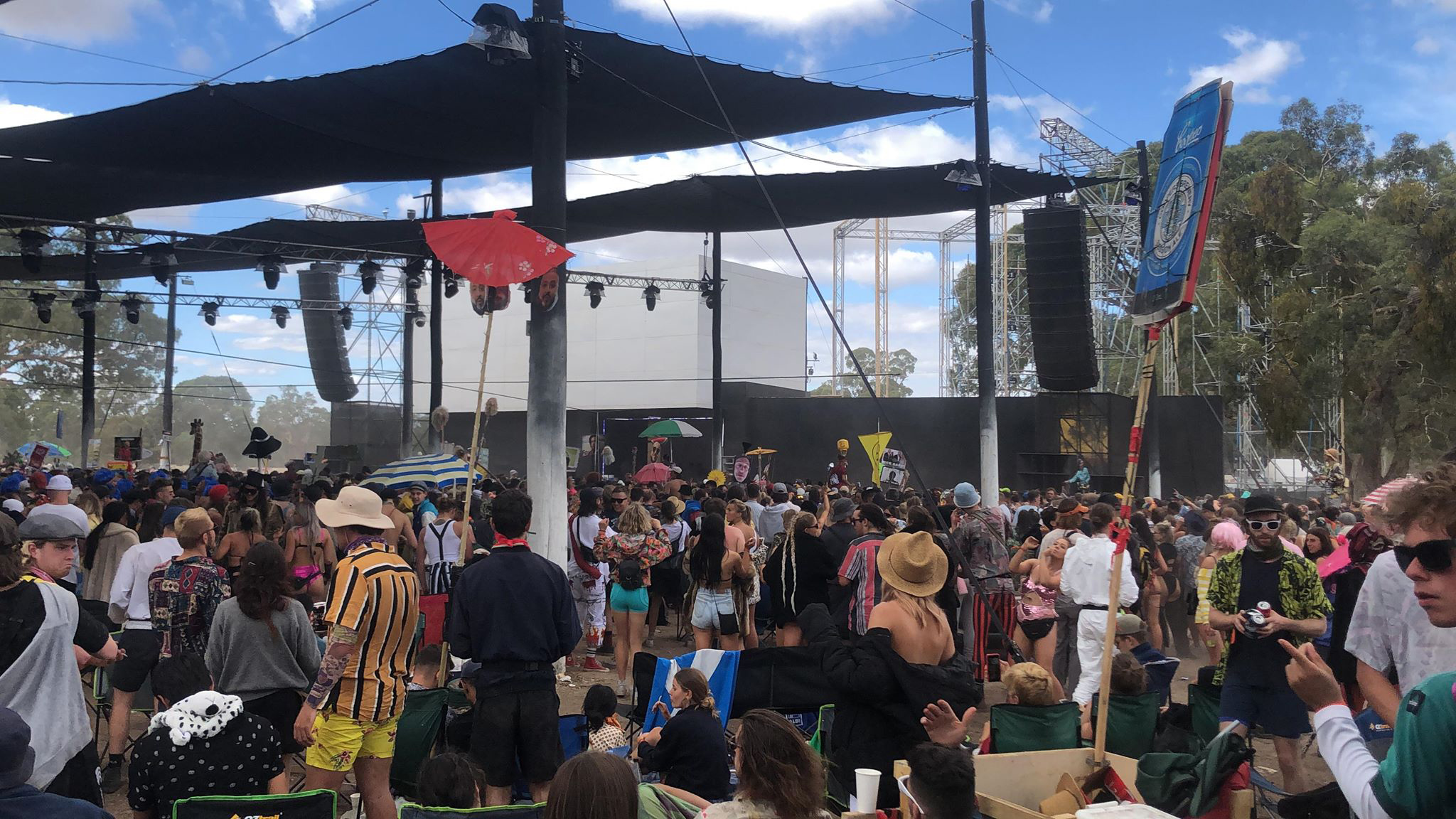 The Pitch Black stage was definitely my favourite part of the festival. Dancing surrounded by people on the scaffolding above you, or watching the chaos unfold below, was truly an awesome experience. Andrés left us speechless there on Sunday with his melodic tracks, which were interlaced with traditional scratching and vocal segments. We absolutely lost it when he brought in a song with a remix of Nirvana's 'Smells Like Teen Spirit'.
The line-up on the Resident Advisor stage on the Sunday was electrifying.  The sun came out and pierced through the grizzly, grey clouds to illuminate Horse Meat Disco, whose beats were as flamboyant as their Hawaiian shirts. We stayed there to see DJ Harvey, Palms Trax, and Dusky, who were equally as stunning.
If you asked people what was wrong with last year's Pitch, the most common responses would be: 'it was too dusty', 'there weren't enough activities so we had to start drinking early', and 'there wasn't enough artwork.' This year, all of these things were improved upon, and there were a number of art features including an installation of screens with moving abstract paintings. In terms of activities, there was a roller disco, a relaxation bunker, and stalls including a recycled materials clothes shop. The dust was inescapable, but a hot toddie on the Monday helped soothe my damaged throat.
The festival's focus on sustainability and the environment was a huge plus. Volunteers were frequently at campsites handing out ashtrays and encouraging us to clean up rubbish, and a bigger proportion of people were seen with non-disposable water bottles than last year. There was also a 'clean up the rubbish' song after every act. This definitely served its purpose and was pretty damn catchy to boot. I caught myself dancing and singing along after a few beers, however, not everyone was as enthusiastic. Water outlets were abundant, and we could rest our environmentally conscious minds knowing that Pitch was powered by bio blend diesel made from reclaimed cooking oil.
St John's medical staff and the DanceWize crew were always around, and from what I saw, they did a fantastic job of keeping the party safe. One of the best things about festivals is the acceptance of different forms of expression. The tolerance towards atypical dress codes, and the compliments and appreciation handed out this year from fellow revellers, gave it a safe and friendly feel.
People really unleashed their creativity this year. The quality of the doof sticks was unparalleled, and the costumes were even better. A notable mention goes to the Gladys Berejiklian doof stick, which alluded to her complete lack of understanding of how festivals should be managed, how people should be kept safe, or how live music culture should be maintained.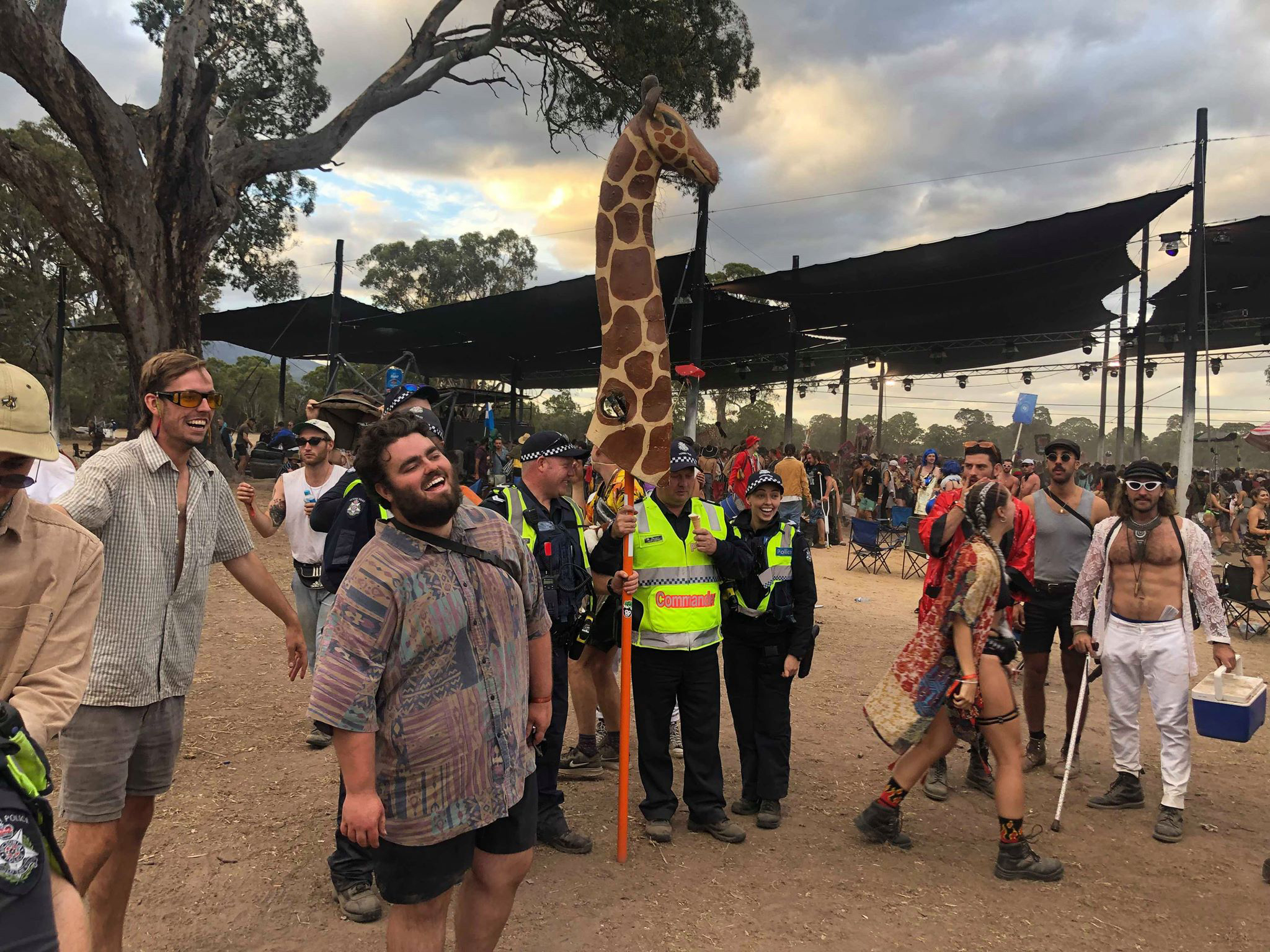 Another resounding positive was the quality and variety of the food and drinks. I felt spoiled for choice when making a food selection. Nevertheless, the 'drunken crispy chicken bao' from Nem N' Nem gets my vote for best meal.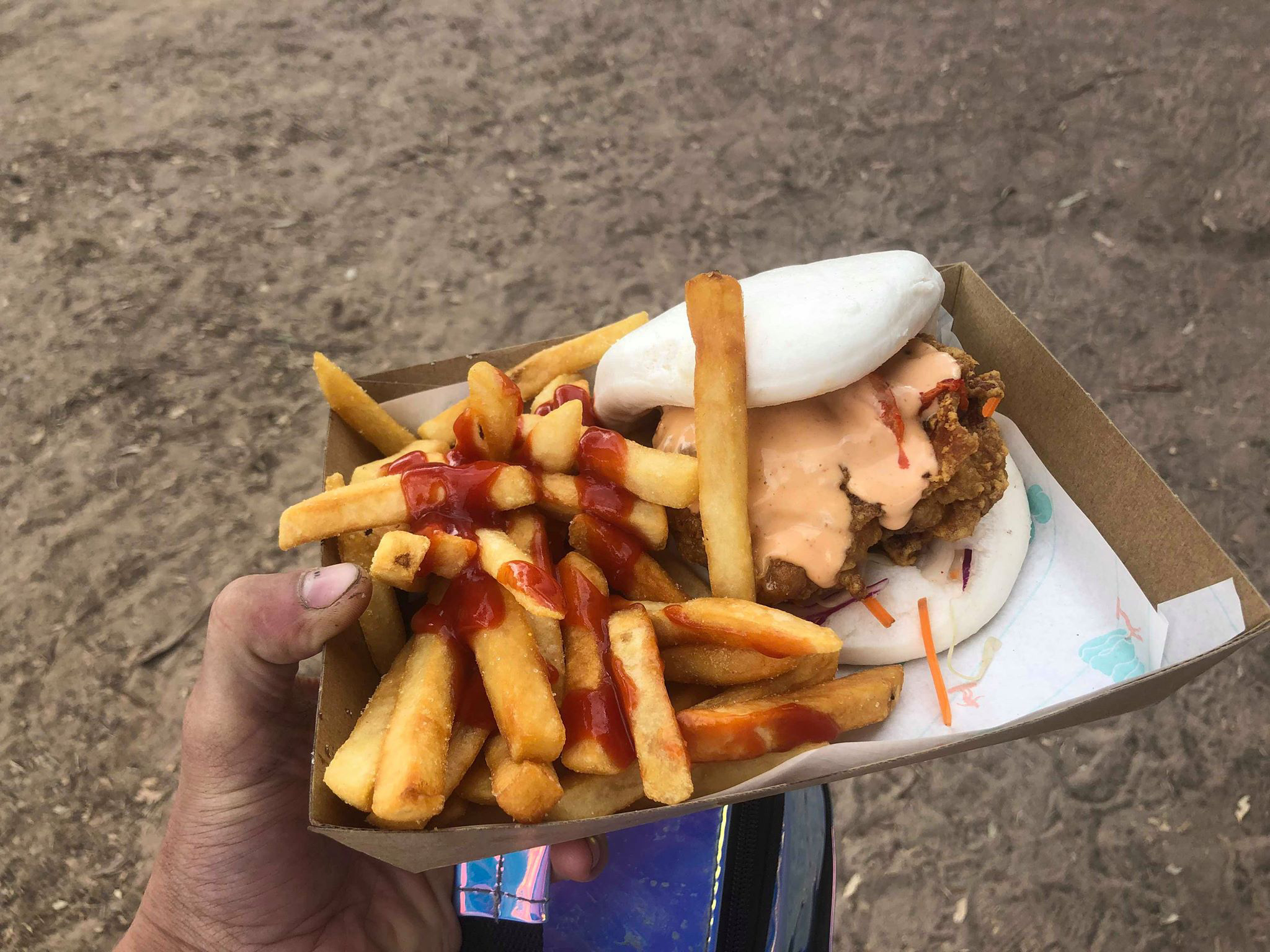 The sound quality at all three stages was superb, and probably the best that has ever blessed my ears. It was never too loud or abrasive, and there was little to no sound bleed between stages. The light shows were spectacular, the stage architecture was incredible and the general festival layout was organized and easy to navigate.
As always, the lowlight of the festival was the rubbish left behind. It's a real shame to see tables, tents and chairs left amongst bags of actual rubbish. That said, I think Pitch did a good job of promoting sensible use of equipment and waste minimization. Another small thing the festival could improve on would be putting physical coordinates on the sites, so that people can tell their mates where they're camping.
If Pitch were to change its site to somewhere with a place to swim, like Strawberry Fields, it would elevate it to perhaps the best electronic festival in the Southern hemisphere. However, I understand that there are some things that simply can't be done.
It would be impossible not to mention Monday's shenanigans here. We slept through Boogs, but made it in time for Four Tet, whose remix of 'Opal' by Bicep had the crowd collectively shivering despite the warm weather. Denis Sulta's closing set was simply unforgettable. The fact that it signaled the end of Pitch made it strangely melancholic, yet that didn't stop revellers from dancing like crazy. His energy was contagious, and his choice of tracks, which mixed snippets of songs like 'Sand Storm' by Darude, had punters fist pumping to high heaven.
Overall Pitch Music & Arts 2019 was a huge success, and I wouldn't hesitate to say, one of the best festivals I've been to. Can't wait for next year.