Online Theatre Review: Love in the Lockdown – Episodes 1 and 2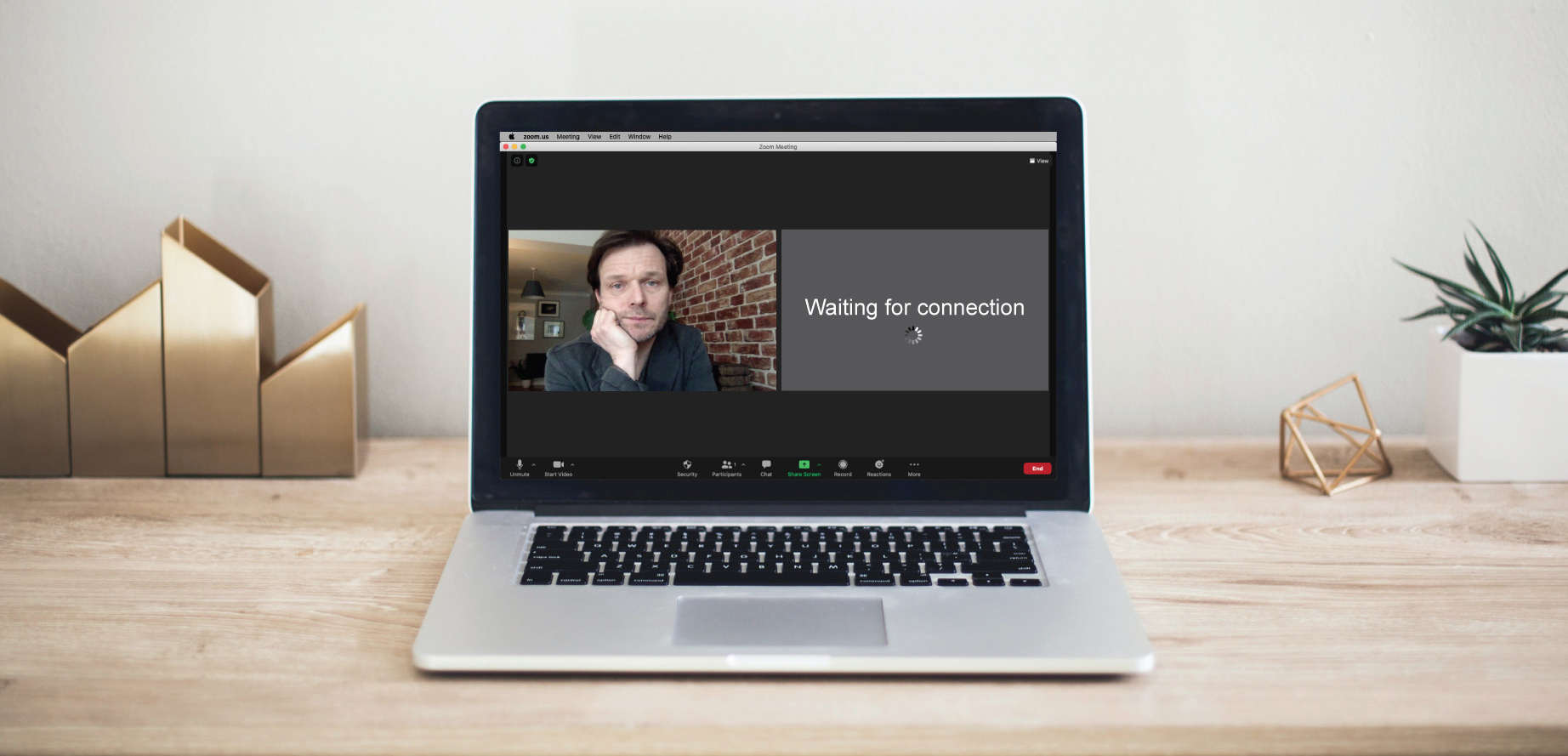 A year on from the development of the pandemic and the lead-up to the UK's first lockdown, playwright and soprano Clare Norburn brings us the first two episodes of Love in the Lockdown – a unique, multi-layered online play with music, to be released in nine episodes, from March until May. Each short episode is streamed on YouTube in real time on the exact anniversary (down to the date and time) of key points in Lockdown #1.
The story follows medieval musician Emilia (Rachael Stirling) and playwright Giovanni (Alec Newman), as they begin an intense relationship over Zoom. The first two episodes see the couple endearingly attempt awkward Zoom conversations, after meeting at a dinner party. They are connected through a mutual artistic interest in Boccaccio's The Decameron, a medieval collection of 100 stories, told by young people in quarantine during the Black Death in Florence in 1348, which Giovanni parallels with Covid.
I found these two episodes to be a joyful, calming experience, reminiscent of seeing well-executed modern realism on stage, with a nuanced script and experienced acting, drifting along at an easy pace, whilst intriguing me to see more. Each episode starts with and includes recordings from Norburn's real medieval ensemble The Telling, who act as Emilia's group within the story. This adds a glorious element of specificity to the piece, presenting something different and new to many, but in a friendly, inclusive and accessible way, the music played in short snapshot performances. The Telling appeal to the joy of seeing musicians specialised and expert in their craft, whatever your music taste. The likeability and easy-going nature of both characters also draws you in; Stirling and Newman expertly portraying average, relatable people, whose livelihoods depend on performing and producing art. This relaxing and comforting realism is especially authentic as Norburn draws on her own experiences of working through a long-distance relationship and struggling as a musician during Lockdown.
With its real time Zoom conversations, awkward, relatable 'you're on mute's, and subject matter of artists struggling during Covid, Love in the Lockdown has a similar feel to Staged, but with more heart and realism. Less privileged than David Tennant and Michael Sheen, Giovanni and Emilia have much more at stake, and need their art – not to cure boredom – but to pay the bills.
The Zoom repartee between the couple is punctuated with peeks into Giovanni's internal monologue, as Newman pleasingly breaks the fourth wall in separate hand-held shots, as he paces his home and spills out his anxieties and thoughts. Giovanni addresses the viewer with Meta lines such as: 'It's not a play y'know' and 'You're back again', acting as a narrator, inviting the viewer to spy on his 'real life'.
Overall, Norburn creates a heartfelt, touching, authentic portrayal of a couple in their 40s, who are dating whilst also living out their artistic values. Their sweet, comforting chemistry is nuanced and real, with laugh-out-loud funny moments, and sensitive, 'hand-on-heart' sombre ones, the script effectively hitting home the snowball effect of accumulating little factors leading up to the shocking explosion of Lockdown #1. With impressive use of Zoom, phones and home-filming cameras, Love in the Lockdown shows the power of a good script and top quality acting, with no need for fancy cinematography to create an effective, intellectual piece.
From the first two episodes, Love in the Lockdown is an interesting, innovative, unique and – most importantly – specific way to explore and reflect on the beginning of the pandemic in the UK, a year on, and I can't wait to see what happens next.
★★★★★
Love in the Lockdown will be released in nine episodes on YouTube from 4 March to 23 May 2021. The series can also be viewed in its entirety from 23 – 31 May.