On Chesil Beach – BFI London Film Festival Review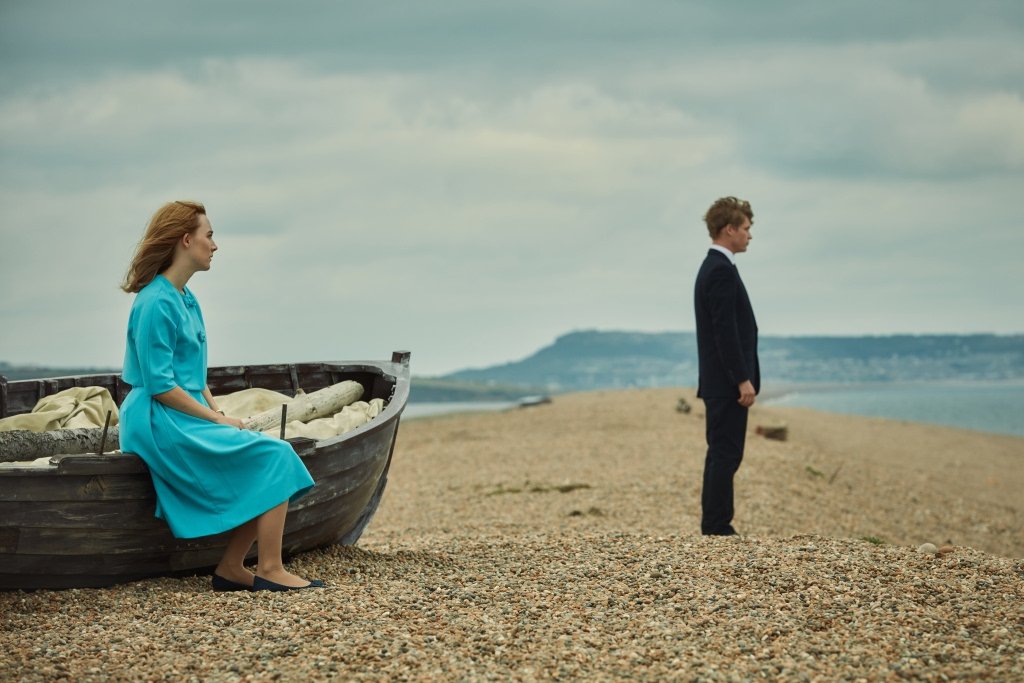 As Dominic Cooke's directorial debut On Chesil Beach draws to a close, the final shot depicts Saoirse Ronan and Billy Howle's doomed lovers emotionally and physically adrift from one another. Cooke's parting gift to the audience is a spectacular, sweeping shot of Ronan's Florence walking away from Howle's Edward on the eponymous Dorset beach. As the camera pans away from the two characters, the audience is left acutely aware of the emotional gulf between the two, cementing the tragedy at the heart of the story.
It's a memorable moment, one of several cinematically striking scenes in this thoughtful adaptation of Ian McEwan's 2007 novella. Cooke, known for his theatre work at the Royal Court and the RSC, takes on this small-scale, personal tragedy and renders it an engaging reflection on love, loss, repression, sex and changing twentieth-century society. Screenwriter McEwan deftly adapts his tale for the big screen, aided by appealingly real performances from Ronan and Howle.
The film takes place on the first night of Florence and Edward's honeymoon in Dorset. The couple, both in their early 20s, met at Oxford University. He's a bundle of boyish enthusiasm, scruffy clothes and too-long hair marking him out as different in elitist 1960s Oxford. She's outwardly prim, a skilled violinist with a superficially perfect upper-class family. But Edward has a darker streak; he's prone to outbursts of anger and gets into fights. And Florence's placid countenance masks her steely determination, difficult past and musical ambitions. The two fall in love despite the odds, thanks to a mutual affection and admiration.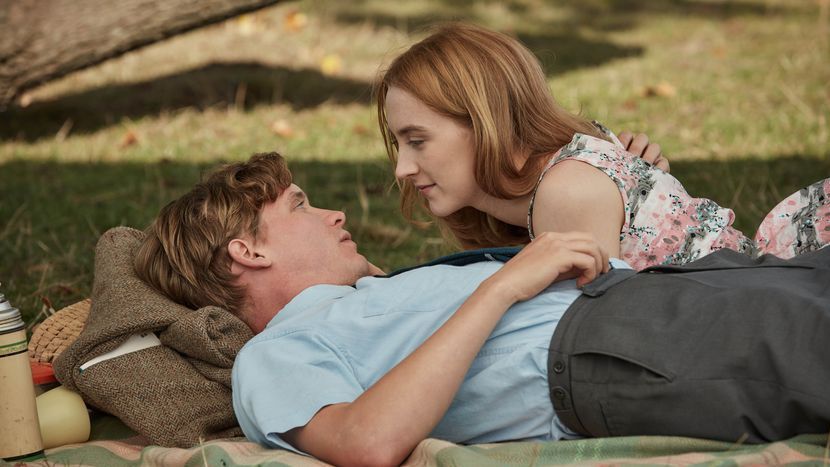 But this is 1962 and emotional honesty is out of the question. Florence can't express her fear of sexual intimacy and Edward can't understand the boundaries she's established. As the two lead up to their wedding night, their inability to express their emotions becomes increasingly dangerous. This ill-fated encounter takes place at an almost comically claustrophobic Dorset hotel – where the waiters, on spilling the red wine, top it up with water and pretend it never happened. Florence and Edward are holed up inside, but the camera occasionally pans to the crashing waves outside, symbolising the emotional freedom the characters are barred from.
Through flashbacks we see Florence and Edward meet, their respective interactions with each other's parents – including Edward's artist mother Marjorie (a memorable Anne-Marie Duff) who suffers from brain damage and with whom only Florence seems able to connect. Their romance plays out against a backdrop of Oxford meadows and picturesque English countryside cricket fields, the perennially blue sky matching Florence's shining eyes. Despite the chocolate-box scenery, the movie avoids misplaced nostalgia – thanks to the underlying criticism of the buttoned-up Englishness the film harks back to. It's not an aspirational world – in fact there's almost a collective sense of relief when the film jumps forward to 1970s London. Violinist Florence plays the concerto that becomes a recurring motif for the couple's love. Edward's keen on Chuck Berry. The score helps us keep track of the couple's connections and separation.
On Chesil Beach is a moving, personal tragedy. It doesn't have the all-consuming wartime drama of 2007's Atonement (the most successful cinematic adaptation of McEwan's work), but it's a reflective, handsome adaptation with memorable central performances.
★★★★