Adapted from the first of Elena Ferrante's four 'Neapolitan Novels', My Brilliant Friend follows the complicated lives of Lenù and Lila, two girls who live in a poor neighbourhood in Naples. Covering the period from their childhood into their late teens, the series tracks them as they struggle to pursue an education, fall in love for the first time, and try to survive in a place where violence and death are never very far away.
Italian director Saverio Costanzo was handpicked by Ferrante to direct the adaptation of her much-loved book, and he and his team do a terrific job. The lighting is as romantic as anything from classic Hollywood, Max Richter's score is lush and vibrant, the cinematography is elegantly striking. Over the eight episodes of My Brilliant Friend, Costanzo conjures up a richly imagined world that's just as evocative as the one found in Ferrante's novels.
Beneath the lavish trappings, My Brilliant Friend is simply a love story between two young women; played as children by Ludovica Nasti and Elisa Del Genio, and teenagers by Gaia Girace and Margherita Mazzucco. The four girls are all good in their roles – and the transition from the younger to the older versions is handled deftly at the beginning of episode three – but it's Girace, playing teenage Lila, who is the standout. It's a meaty role and Girace completely devours it. She can move from spitting fire to aching vulnerability in the blink of an eye. Whether she appears in the next series or not (in the following book the girls are in their twenties, and Girace is only fifteen), she surely has a bright future ahead.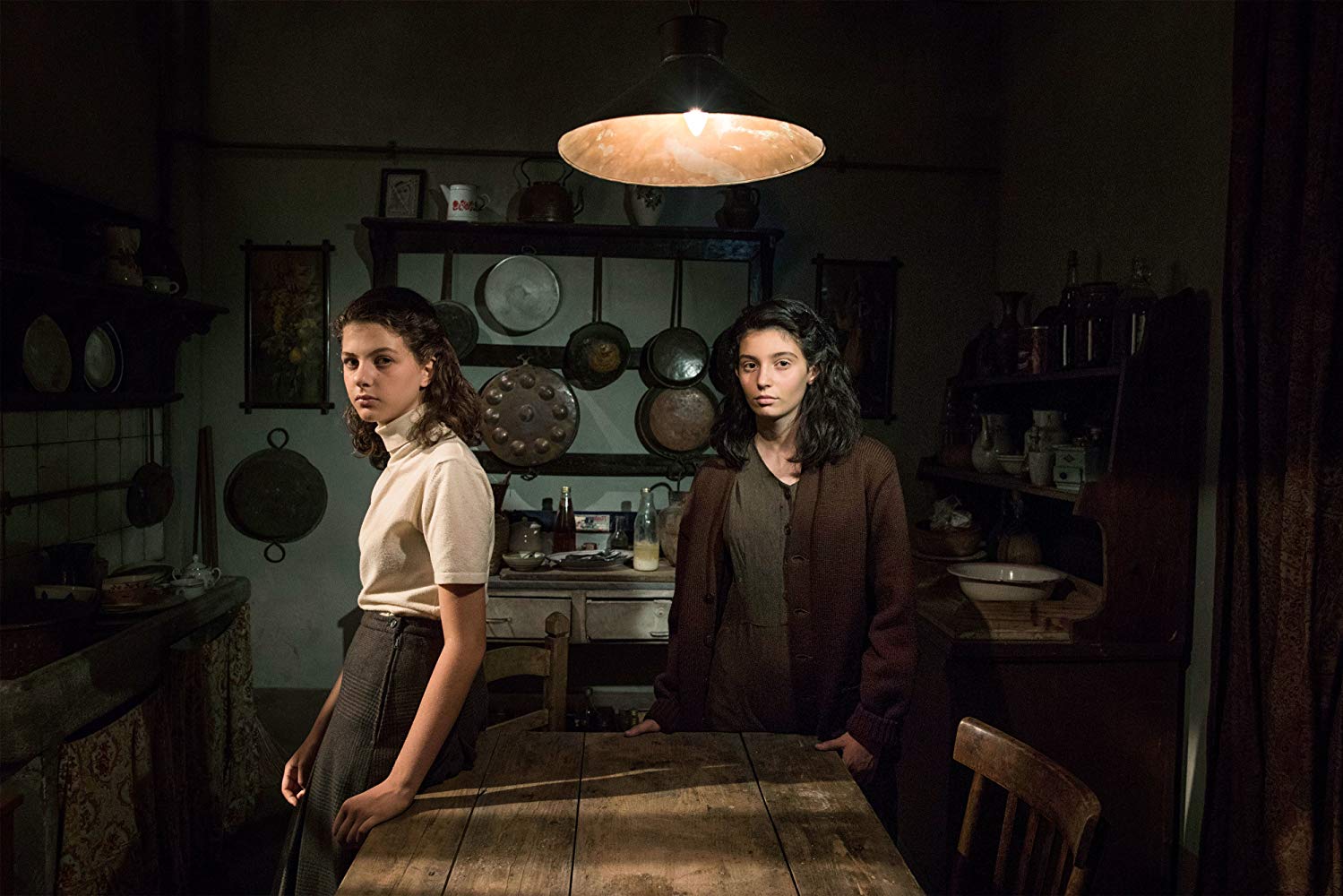 The connection between Lenù and Lila is gloriously complex. They grow up in a brutal neighbourhood, impoverished and dangerous. The girls' parents beat them black and blue; in an early episode, Lila's father throws her through a window. Because even their homes provide them little solace, they turn to each other for comfort and warmth. Likeminded girls, smart and desperate to escape their lowly beginnings, they are real soulmates.
Yet the close bond they share doesn't mean their relationship is always smooth sailing. Although their similarities are a large part of their friendship, it also means they are often battling it out for the same things; the first place in tests, boys. This rivalry is made worse when Lila's parents refuse to let her continue her schooling. Whilst she is the smarter of the two, it is Lenù who gets all the educational advantages, and that naturally drives a wedge further between them.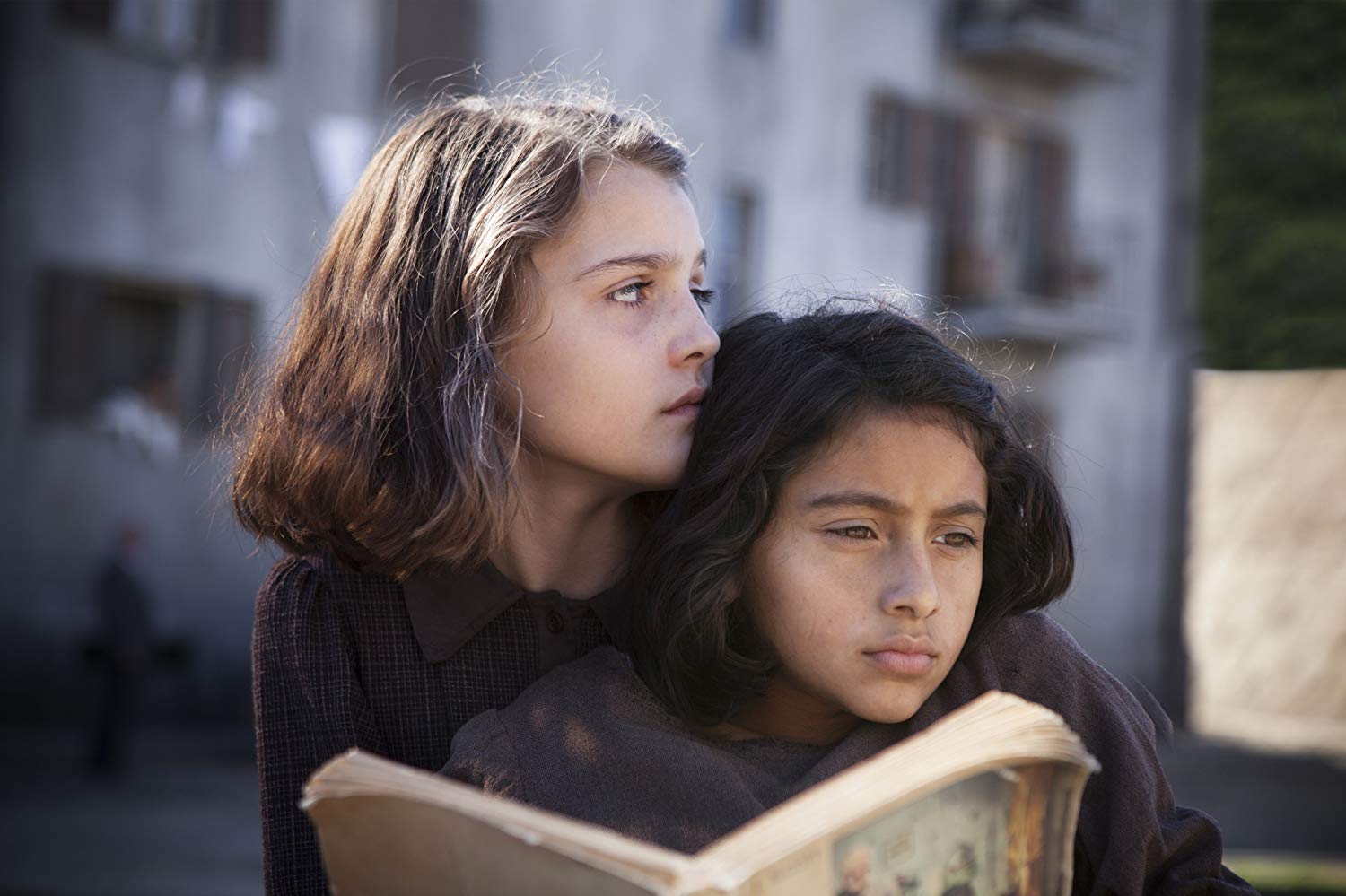 The true elegance of My Brilliant Friend – and this is down to Ferrante's source novel – is in how well it paints this friendship. Every interaction has multiple layers; a swirl of love and envy and admiration and hurt. The two leads are each given space to be unpredictable, to react in a way that seems at odds with their personality types: Lila the provocateur and Lenù the peacemaker. Ferrante has painted the girls as rounded human beings, and as such, they refuse to stay in any boxes.
It's thrilling to watch the development of their relationship, and even more thrilling to think – with three books in the series left to adapt – how much more there is to come. I can't wait to see where those two brilliant girls go next.
★★★★★
My Brilliant Friend is out now on Digital Download and is available on DVD and Blu-ray from 18 March 2019