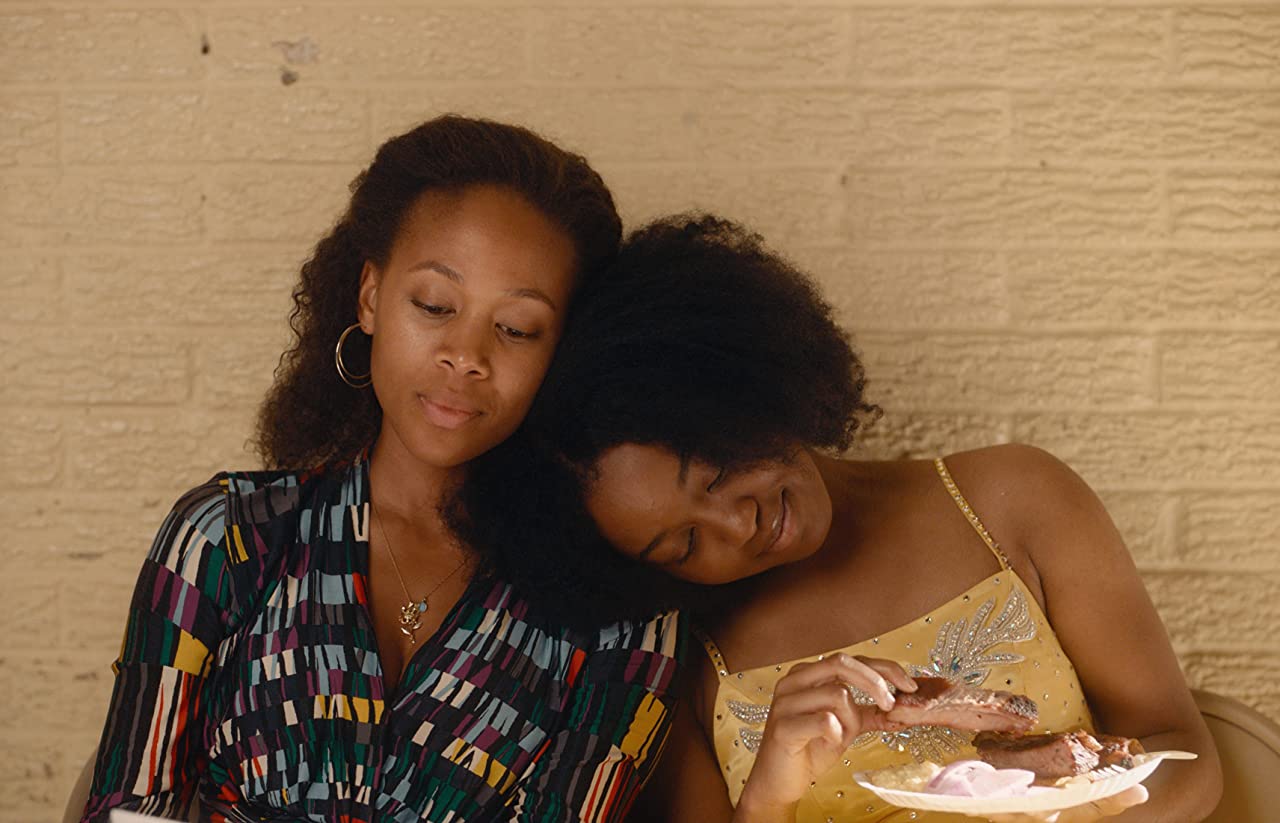 Juneteenth is the annual celebration of the day in 1865 that slaves in Texas were informed of their freedom, almost three years after Abraham Lincoln made his emancipation proclamation. Each year the day is commemorated with parades, parties and pageants, and it's around one of the latter that Channing Godfrey Peoples' debut feature is based.
As a teenager, Turquoise Jones (Nicole Beharie) won the Miss Juneteenth beauty pageant. Before she was able to benefit from her prize of a prestigious college scholarship however, she discovered she was pregnant. That sent her life dramatically off course. Sixteen years later, she decides to enrol her daughter Kai (Alexis Chikaeze) in the pageant, in the hope that a win would give her an easier life than her mother has experienced. Kai is a reluctant participant, and an unexpected influx of extra financial burdens makes things even harder for both mother and daughter. Still, Turquoise refuses to give up. In her determination, she is formidable.
As is Nicole Beharie, who well deserves a place in this year's awards conversations. While Miss Juneteenth has a large and talented cast, it's Beharie's movie. Her performance is one of quiet fire; she can warm, and she can scorch. She exudes a weary but commanding charisma that makes it impossible to look away whenever she's on screen, which is almost every scene. Although Beharie has had steady film and TV work for the last decade or so, this should be the movie that makes her a star.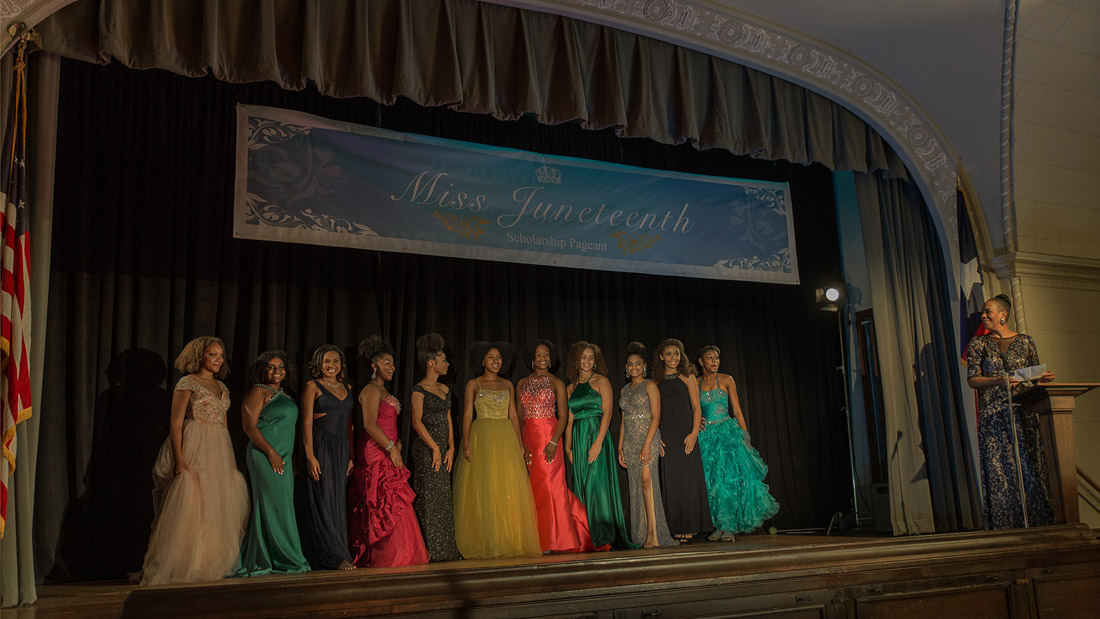 Miss Juneteenth's one major misstep is that the narrative is so packed, few of the threads are given enough space to breathe. In a way, it's a credit to Peoples that there's so much here – so many characters and so much history – that could have benefited from further exploration. She's created a richly vivid world, full of fascinating people. But you want more time with Turquoise's alcoholic mother, more time with the two men in her life, more time exploring her business aspirations. With so many plot strands stuffed in to such a modest runtime, it's inevitable that they wouldn't all get the attention they deserve.
And yet Peoples never loses sight of the single most important element of Miss Juneteenth: the relationship between mother and daughter. It's clear that Kai has no interest in entering the pageant; she's only going along with it to please her mother. It's also clear that Turquoise's main reason for dedicating so much money and effort towards helping Kai win is that she believes it will immeasurably improve Kai's life; it isn't all just to relive her own past glory. Turquoise's existence is pure effort – every minute of her day is dedicated to staying financially afloat whilst supporting her family. There's not a moment she gets to relax.
She wants more for Kai. Of course she does. Which is why though some of the decisions she makes in the movie don't make practical sense – like using the money that would have paid their electric bill to pay for a pageant dress – they all make emotional sense. It'd be hard not to be moved by her ardent determination to do everything to help her daughter, even as it takes her to some patently unwise places. Miss Juneteenth is happy to follow her anywhere, and thanks to Beharie's powerful, absorbing performance, we are too.
★★★★