Mickey (Camilla Morrone) is woken up by a leak coming through the roof of her bedroom. While she makes breakfast, she is interrupted by a visit from the police. Both of these events are common occurrences. Mickey's dad, Hank (James Badge Dale), is a marine veteran with PTSD. Although he can be loving, his illness makes him erratic; moody, childish, sometimes violent. Since the death of her mother from cancer years earlier, Mickey is the sole caretaker of her father. She's only just turned eighteen.
Though she loves Hank, and is agonised at the thought of leaving him alone, she also wants to have a life of her own. She's about to graduate high school, and has stealthily been applying for college. Wyatt (Calvin Demba) – the new kid in class – takes a liking to her, and she to him. The world is starting to open up for Mickey. But how can she ever leave her dad?
Mickey and the Bear – the debut feature from Annabelle Attanasio – is a stunning achievement. On every level. It's so vividly, richly drawn, and traverses such complicated emotional terrain, and it never resorts to hysterics, despite some intense situations. It's quiet. It's devastating. It never puts a foot wrong.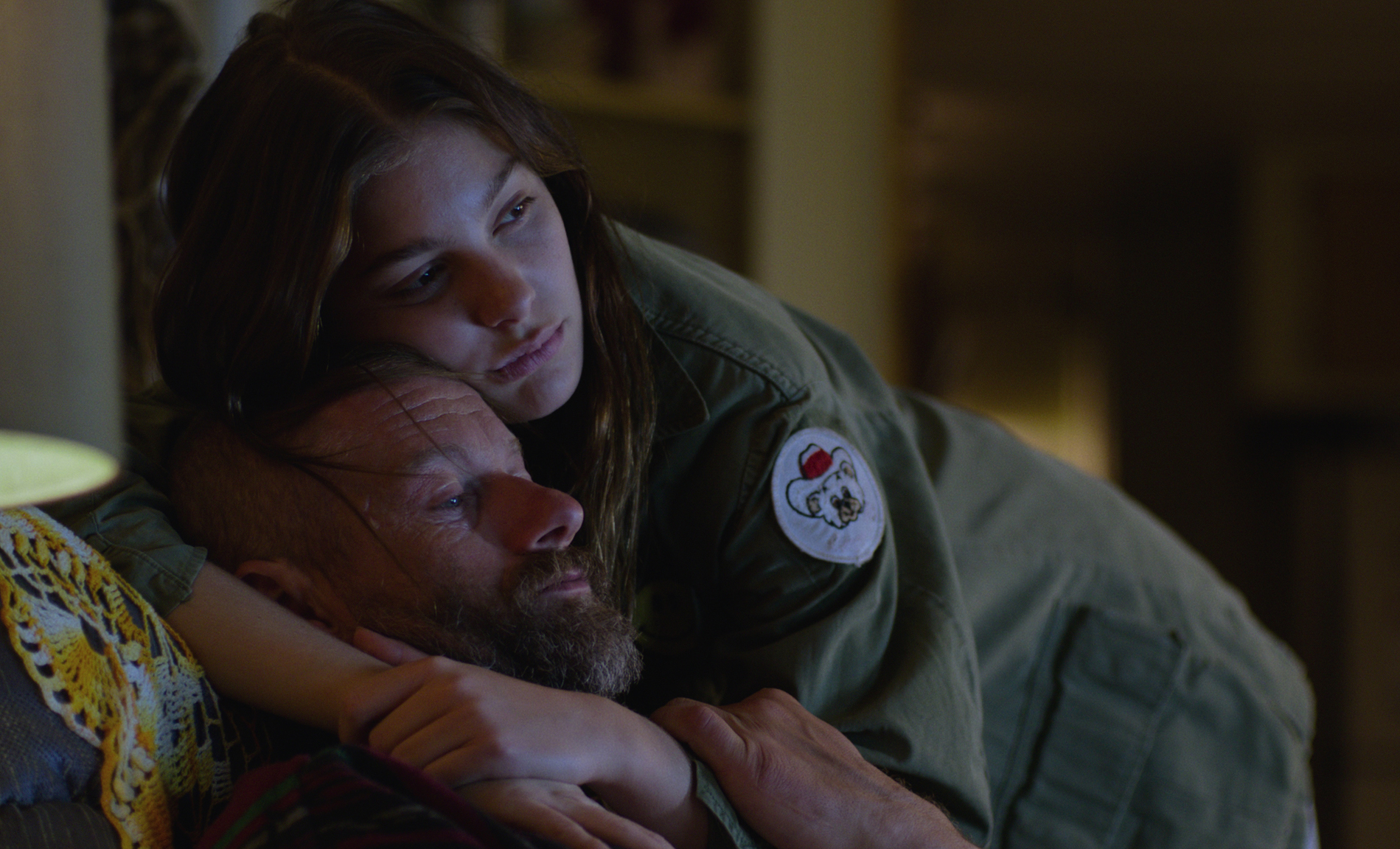 In a more just world, Camilla Morrone would be getting awards attention. She's magnetic in the leading role; every inch of her – eyes, voice, the ways she holds herself – radiates the exhaustion Mickey feels about spending all her waking moments on edge, waiting for the next time her father goes off the rails. Each time she comes home from work or school or hanging out with her friends, she never knows what version of Hank she is going to find. In addition to the weariness, Morrone embodies all the wariness that being in that position would cause. It's a gripping, heart-rending performance.
Whilst Mickey and the Bear never gets preachy, the film does have an angry political edge. The town where Mickey and Hank live has been designated a Superfund site: a location where environmental contamination is so bad, it poses a severe risk to human health. It's implied that this is what gave Mickey's mother the cancer that killed her. And that's far from the only way that Hank and Mickey have been let down by the system. Neither he, a veteran, or she, a young carer, have ever received the support that they so sorely needed. He risked his life for a country that abandoned him. She never got a normal childhood because she was too busy parenting her father. You don't need anyone to deliver an elegant, lengthy monologue to understand that the awful situation that has befallen them is wrong on every level.
And then you get to the gut punch of a final scene, which somehow manages to incorporate the entirety of the film's wrenching, angry, anxious energy into one unforgettable shot. Mickey and the Bear is a breath-taking debut, and one hell of a calling card for writer-director Annabelle Attanasio.
★★★★★