Matthew Bourne's The Car Man DVD Review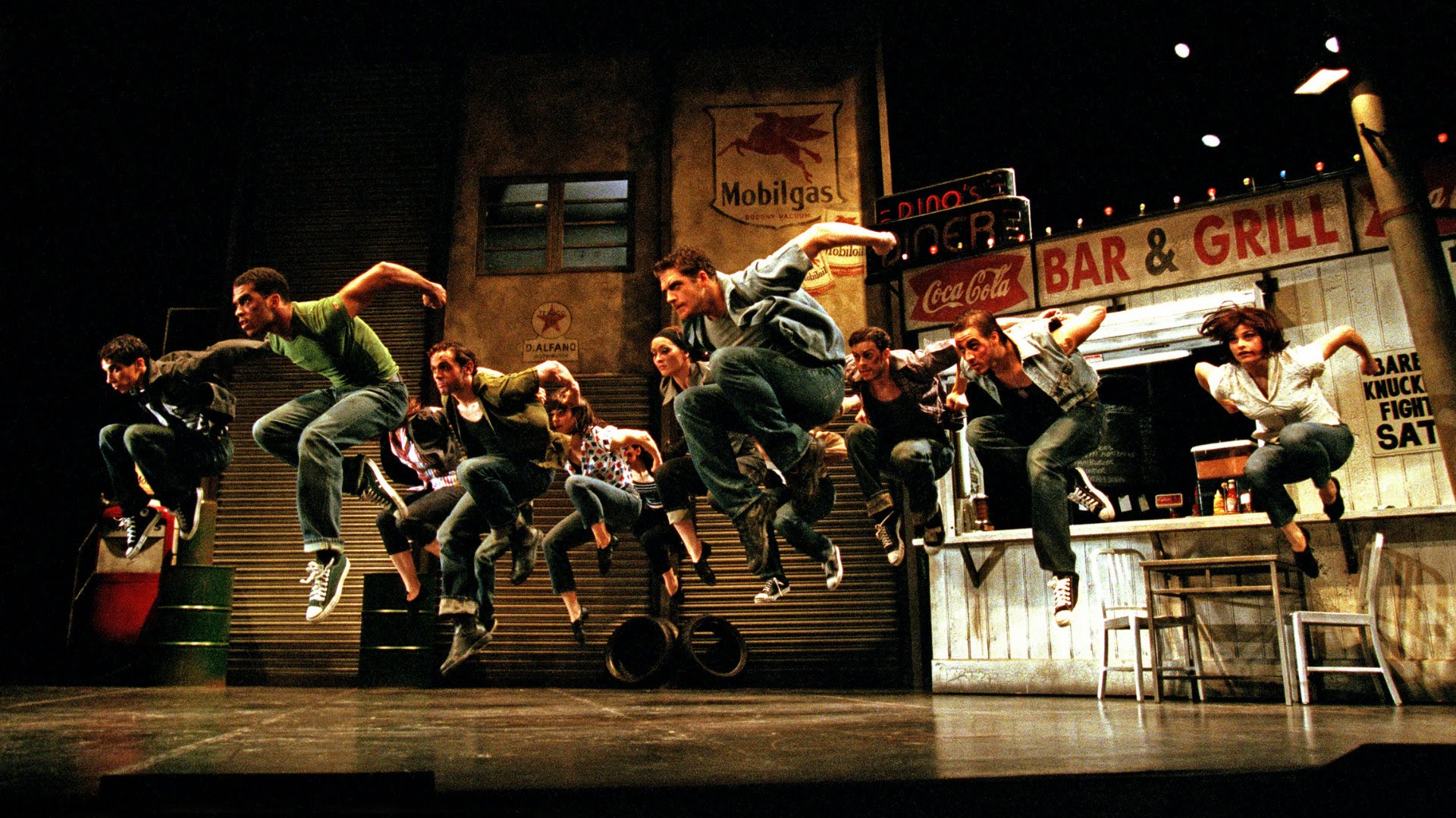 Carmen is one of the most passionate and powerful pieces in the operatic canon, set under a sizzling Spanish sun and ablaze with seduction, sensuality, and Bizet's striking score. The Car Man, Matthew Bourne's reimagining, may do away with the nineteenth-century Spanish cigarette factory and matadors in favour of stifling small-town 1960s America and mechanics, but it is every bit as searing and violent and sexy.
Set to a stripped-back reworking of Bizet's score by Rodion Shchedrin and originally restyled for Bourne in 2000 by Terry Davies, The Car Man is a reimagining stripped back to its gritty, aggressive, grounded origins – there are no Swans or Cinderellas here. The protagonists have no express parallel: Luca, the Car Man, is the seducing stranger, as is Carmen, but, like Carmen, it is one of his lovers, Lana, that's the beauty who betrays one lover for another. And, as Bourne explains in the informative, informal, interview-focused 'Making Of' featurette, much of the influence is owed to film noir thrillers, with the central betrayal and retribution less Car-Man and more The Postman Always Rings Twice.
Thrilling from the off, there's blood, sweat, and sex aplenty as the languor of a long summer yields to lust: the cast of male mechanics are bold and brash and boorish, their brawling and bare-knuckle fighting visceral and brutal and believable and their sexuality crass and explicit. Into their macho, motorised world walks Chris Trenfield's Luca – accompanied by Carmen's Habanera aria and impregnated with all her powers of arousal – whose sexuality, whilst also explicit, is much more ambiguous. Trenfield oozes a suspicious easiness and such stylish sensitivity that seducing Zizi Strallen's lascivious but unloved Lana from under her sleazy, sweaty husband Dino – expertly played by Alan Vincent – is easy; it's how to keep it a secret that's the catalyst for what's to come.
The passion is overpowering – it's the thrill of lust, not love, that's illustrated in the flirtatious looks, lifts, and thinly-veiled floor work of Luca and Lana's relationship – and it overwhelms Dominic North's gentle Angelo. Aged by grit and anger and the gravity of his abuse behind the bars of Lez Brotherston's bleak and bare jail, after he's been beloved and betrayed, North's beautiful, heart-breaking solo danced with wrists bound is floor-bound with the weight of his wronging and desire for revenge. And, visited by Kate Lyons' protective Rita, the past is imperfectly played out, isolated under Chris Davey's blood-red lighting design, as the history of death and deception must repeat itself for our anti-heroes at the end, and the Habanera, now plucked with pathos and without its passion, is heart-achingly echoed.
As such, there's grounded, gut-wrenching realness to the movement of this work, but, as with the music, there's also an homage to its origins. A teasing-but-pleasing pas de quatre between two couples sharing cigarettes calls back to the tobacco factory setting in Carmen, and moments of Bourne's choreography have a slight flamenco phrasing in the shaping of the port de bras and the stamps, claps, and shouts that accompany it. And as Bourne honours his inspirations, the recording, directed by ex-dancer Ross MacGibbon, more than honours the choreography and acting in the close-ups, and the staging, storytelling, and experience of the production in the full-stage shots.
Billed as 'Bizet's Carmen Reimagined' for the 2015 revival recorded here, Bourne's The Car Man is a kinetic, contemporary recreation of Carmen's passion, temperature and tone, and, performed by New Adventures' company of dance-actors, it's dance theatre at its most powerful and passionate; a match for any operatic Carmen.