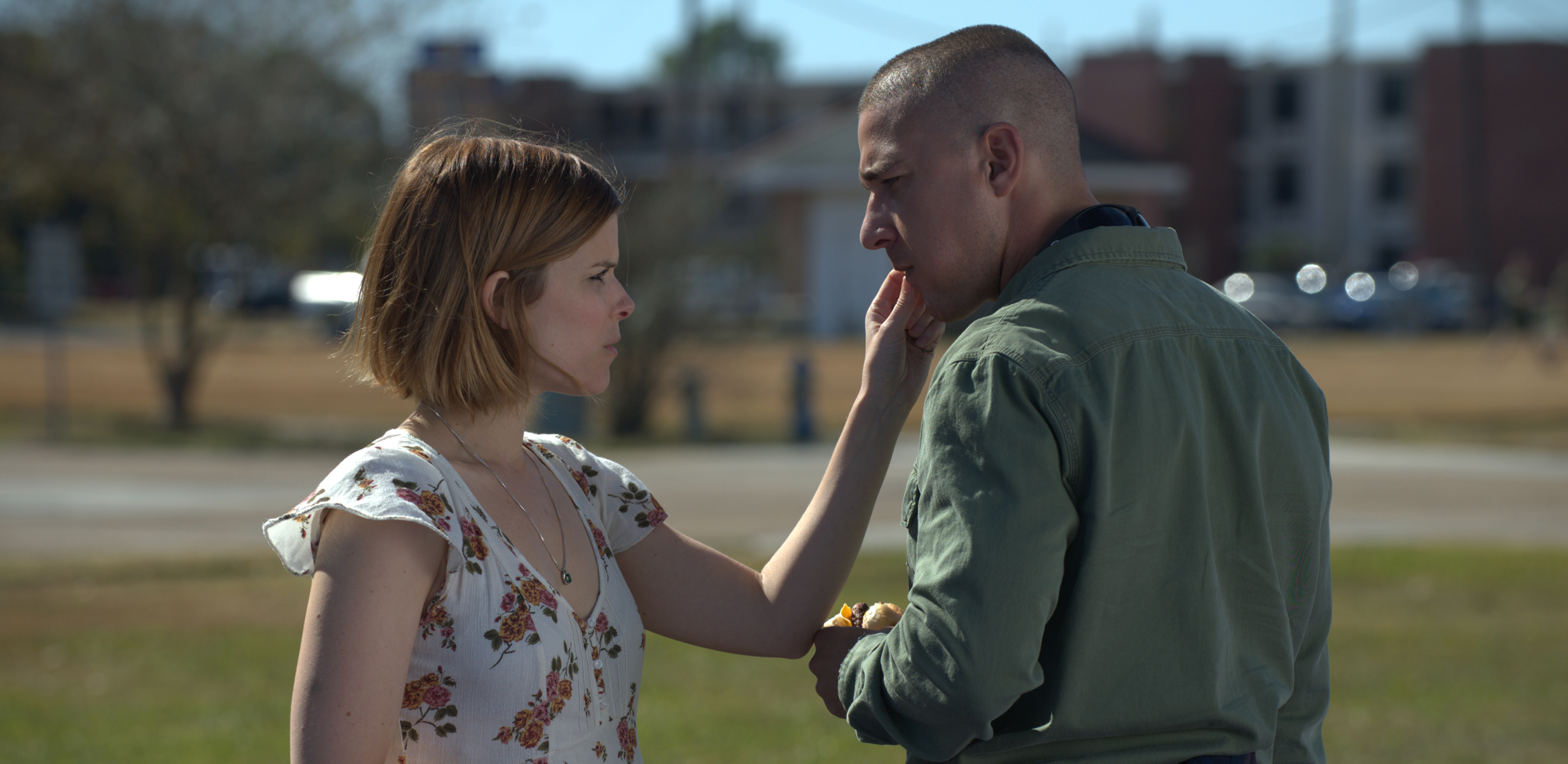 Genre: Drama, Thriller
Directed by: Dito Montiel
Starring: Shia LaBeouf, Jai Courtney, Gary Oldman, Kate Mara
Shia LaBeouf stars in this disjointed tale of US Marine, Gabriel Drummer, and his emotional return from Afghanistan that ultimately misfires. Man Down is good enough to provide a clear idea of how well the story could've been told, but falls victim to a bizarre combination of being far too humdrum, as well as far too complicated.
Writer and director Dito Montiel tells the story through four different timelines, with no indication of when or how they connect to the overall plot until a huge twist ending reveals all. One timeline consists of a bearded LaBeouf, who may or may not be homeless, patrolling a post-apocalyptic United States in the hope of finding his son. This is probably the most bewildering story. Another depicts LaBeouf as a happy family man with his wife and son prior to one of his trips to Afghanistan. The third timeline consists of LaBeouf enduring Marine training before leaving on patrol in the Middle East, whilst the fourth, presumably the present day, consists of LaBeouf in a mandated therapy session with Counsellor Peyton (played by Gary Oldman), where he recounts the events in his life and service that have lead him to that very seat. The formula of telling a story with the luxury of hindsight is far from a flawed one, its execution however, is more baffling than nail-biting.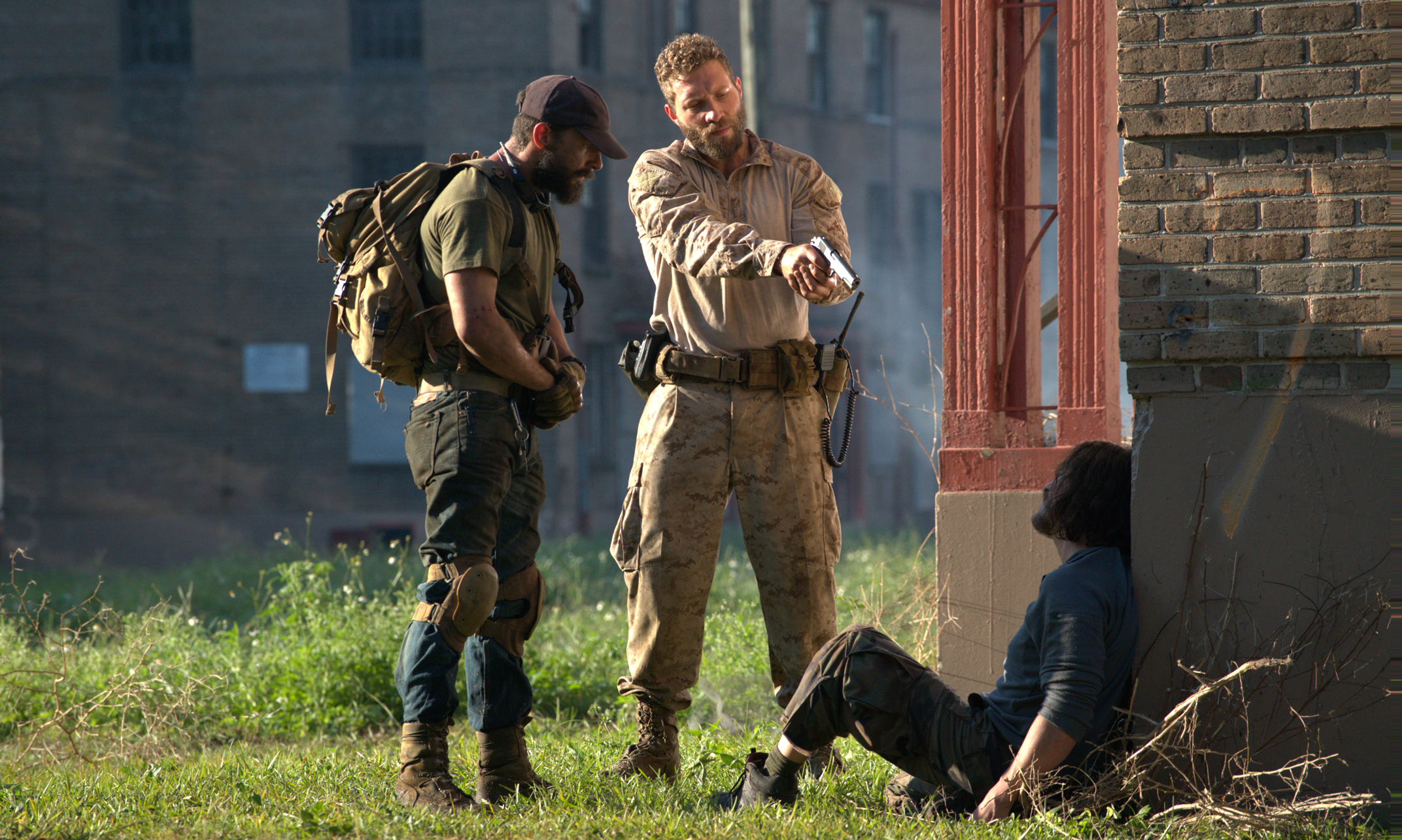 This extraordinary telling of Gabriel Drummer's life is paired with an ordinary performance by LaBeouf. He is very exposed in the film. Due to the multiple timelines he has little in the way of consistent supporting actors, indeed his best scenes are with – or because of – Gary Oldman. Drummer's bond with his son is moving to be sure, but lacks the emotional depth required to carry the rest of the story. Indeed, an ordinary portrayal of an ordinary man seldom makes for exciting viewing.
This is the main problem with Man Down. It is somehow emotionally draining and boring at the same time, which leaves a bitter aftertaste. A less complicated telling of the story would've come off, I'm sure, as less self-aggrandising and confusing. Indeed, it's only when the film is viewed with the luxury of knowing the outcome does the film really make sense. Even then, this does just tend to highlight the vast amount of unnecessary storytelling.
The action scenes, impressive and believable though they were, could've been lifted from any war film this side of 1990 and provided rather ordinary relief from the ordinary dialogue elsewhere. It is, again, an odd experience to walk away from a film having felt surprised, moved and confused yet, more than anything else, bored.
It's definitely possible to see how successful Man Down could've been, and there is certainly merit in the idea, but the execution falls short.
★★
Signature Entertainment presents Man Down at Cinemas and on Digital from 31 March 2017