Live Music Review: Maximo Park at the Princess Pavilion, Falmouth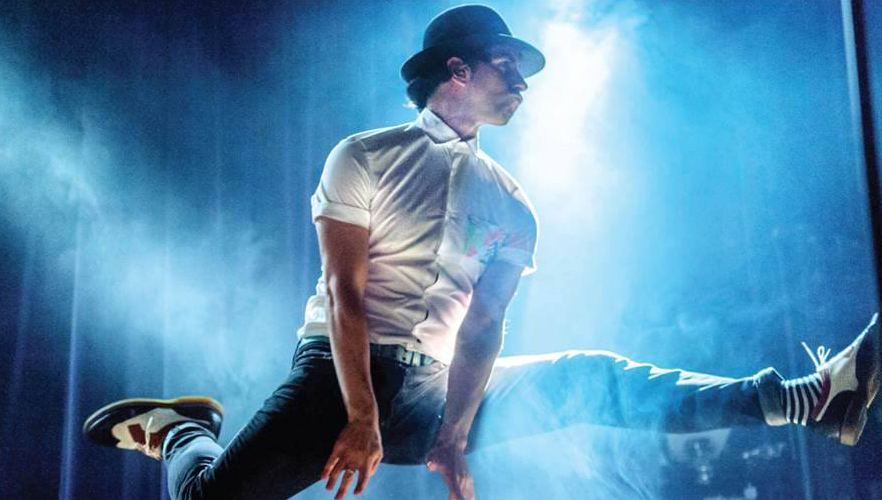 Rising to fame in 2005 with songs such as 'Apply Some Pressure' and 'Velocity', Maximo Park were one of the top indie bands of the early noughties. Many musos would say that Maximo Park were part of the indie band era and were soon forgotten along with the other one hit wonders of the noughties. Well, Maximo Park are back with their new album, Risk to Exist, and they've just embarked on a UK tour.
I attended their gig on 17 May in the seaside town of Falmouth, where they were playing with supporting act The Pins, who were already in full swing when we arrived. The Wigan based four-piece, inspired by Hole and My Bloody Valentine, were very energetic and had a good sized crowd for a supporting act.
You can tell a lot about a band from their crowd, and Maximo Park's current following seems to consist of checked shirt-wearing middle aged men. I was definitely one of the youngest people there but I still held out hope that these men would whip out dance moves the likes of which had never been seen before. Unfortunately this was not the case.
Maximo Park came on stage, all in darkness except frontman Paul Smith who was dressed as a camp version of The Mask; leopard print shirt, boater hat and jacket. They opened with 'What Did We Do To You To Deserve This?', which is ironic as I was thinking what have I done to deserve this? The sound was flat, there was a lack of atmosphere and it seemed like a one man show. It was only the first song though and things could change.
By the time they'd started playing 'Books From Boxes' the crowd had gained some energy – there was dancing and singing along and my faith had been restored in the band. Unfortunately, it came a little too late, and the rest of the gig struggled to recover from the slow opening and flat sound.
'Risk to Exist' is out now and it's a brilliant album exploring more electro indie styles, yet in keeping with Maximo Park's original sound. It's just a shame the live gig didn't live up to the album's greatness.