The memories of dancing in the sunshine at summer festivals are fading away like the seeds of a dandelion clock floating with the breeze. It might be getting closer to the warm season over in the UK, but it's getting cold here in Melbourne, Australia, which means one thing: we have to bring the party indoors.
It's Saturday 18 May and I'm dancing around my kitchen, waiting to have my first alcoholic beverage in three weeks and for my friends to arrive. Today is a big day; it's time to head to Footscray to party in a huge wool store warehouse decked out with crazy lighting, bars, food stalls and even a few couches and lamps thrown in for the fun of it. 
Rising at around 4pm, the warehouse is pretty empty. There's a giant circular lighting rig at one end with a handful of people dancing under it, but as the outside light starts to fade, the party people start to appear. The line-up includes German DJ Meggy and Australian Tech-house DJ Jordan Brando, with the main attraction being DJ and producer Jamie Jones, who's renowned for his warm melodic style of techno.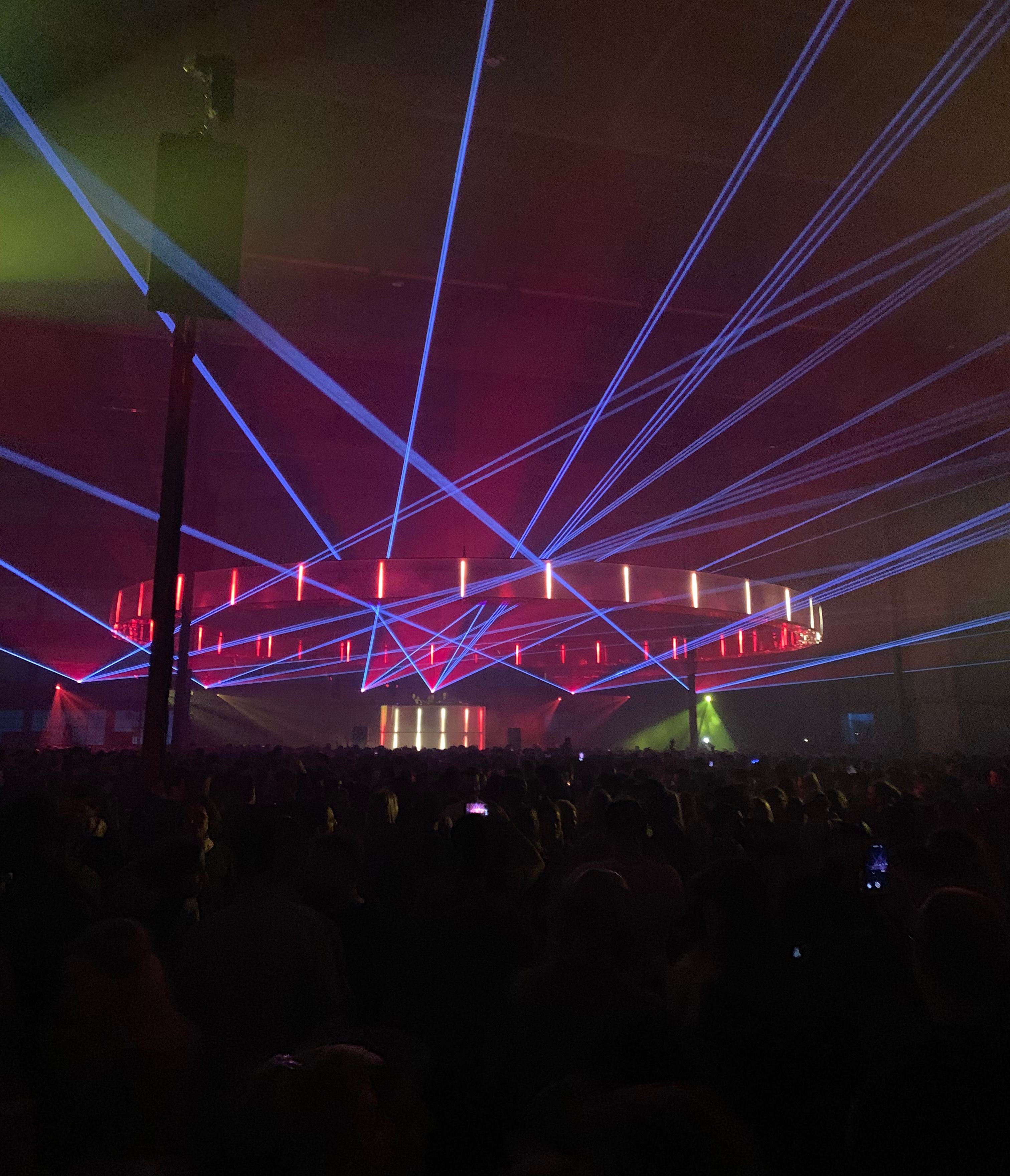 The crowd has a great vibe; everyone is friendly and ready for hours of dancing. There's also not really much of a queue at the bars, which is pretty great. After a few hours of dancing to techno, I'd normally lose interest but in this case I dance the whole way through, giggling with my friends and people near me into the night. My favourite crowd participation moment is when plastic chairs start being used as dance props; some people hold them fiercely in the air like a doof stick, whilst others merely dance on them. 
Soon the lights come on and it's time to vacate. Until next time! 
Untitled Group are hosting another event at The Wool Store on 1 June, with Melbourne club Xe54 taking the reins. Tickets are on sale now and if you want to experience the Australian version of a 90's warehouse rave, grab one before they sell out.